Great Wall Hiking and Camping Experience
2-in-1 Package for Beginners
TWO WAYS TO SERVE YOU
1. Self-guided with our private transfer and the help from our local support staff at the Great Wall. Usually, it means some saving and freedom of departure date. Great for those who book this tour for economic reason or want more privacy. Please fill out the form below to request for a quote.
2. VIP English private or semi-private tour.

PRICES for VIP TOUR
# of Head
USD


each person

1
599
2
389
3
369
4
329
5
319
6-9
299
10+
259
WHAT'S INCLUDED IN PRICE
* Personal transfers from and to hotel
* Entry fees to the Great Wall
* One dinner and one breakfast (delivered to your watchtower)
* The privilege of camping on the Great Wall and exclusive access to the camping watch tower
* All necessary camping gears such as tents & bags
* Quality vehicle, professional driver and English-speaking tour guide
* Free membership card
* A credit of USD10 when you reserve the next tour with us
ADDTIONAL SERVICE
* For extended hike up to 4.5 hours, add $39/person.
* Enjoy a bottle of the famous Great Wall Brand dry red wine for $39 while camping on the Great Wall
WHAT'S INCLUDED IN PRICE

* Enjoy a bottle of Great Wall dry red wine in the watchtower for USD49.
* Enjoy a dozen of Tsingtao Beer for USD99.
Guaranteed no detours to
shops or markets, etc.

Want to see more of the legendary Great Wall in all its beauty and splendor? Visit our Instagram page for a preview of what could be in store for you!
TRAVEL INSURANCE
If you currently don't have travel insurance then you will be required to purchase our PICC (People's Insurance Company of China) travel and accidental insurance.
The fee will be $

9

.99 per person, and will cover the duration of your hiking/camping/trekking in order to ensure that you are comprehensively protected if injured.

For more information about our travel insurance policy please see our insurance page.



QUALITY VEHICLES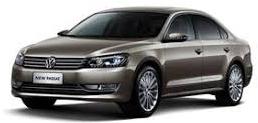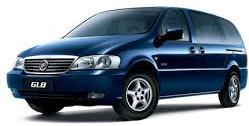 YOUR SAFETY IS OUR
TOP PRIORITY!

At the Great Wall Adventure Club, we only use quality vehicles such as VW Passat and Buick Minivan for your safety and comfortable trip!
Overnight Great Wall Hiking and

Camping for Beginners

Route 2HB: The perfect

combination of your Great Wall hiking and camping experience with the opportunities to meet the sunset and sunrise on the Great Wall without exhausted walking



The outdoorsman: Stay overnight on the Great Wall of China
"When people come to the Great Wall of China, they want to explore the history and see why it was built. A day trip to the tourist sites won't achieve that, but a sleepover on one of the world's most storied ruins certainly will. The Great Wall Adventure Club organizes trips to sleep in a watchtower where soldiers were formerly garrisoned. When night falls, the only thing above is the stars, while the incredible land of the surrounding hills is absolutely silent ... (June 11, 2012)"
Guaranteed camping in an ancient watch tower with tents!

See this thrilling route on the map .
Highlights:

Once-in-a-life experience of sleeping on the Great Wall, which only ancient warriors could do in history. We prepare the camping tents, sleeping bags, etc.!

Hike through the oldest portion of the Great Wall at Gubeikou and Jinshanling that was effectively used as the battlefield in 1933 when the Chinese army fought against Japanese invasion.

On this hike you will get the best of the wild and dramatic unrestored "Wild Wall," making the hike much more interesting by enjoying the silence and peace on the mountains.

Weather permitting, Meet the sunset and sunrise at the Great Wall from your hiking and camping, catching the unique views that only can be done by hiking and camping in this world heritage site.

Family-friendly for those who have seniors and kids in a group. Moderate challenge suitable for those who are not quite fit.

Perfect for those who wish to combining hiking experience with the opportunity to sleep overnight on the Great Wall without suffering from sheer exhaustion.

Perfect for group event such as birthday celebration, corporate team building, charity, etc.
Day 1: Hiking Gubeikou- the Oldest Great Wall Section and Camping in A Watchtower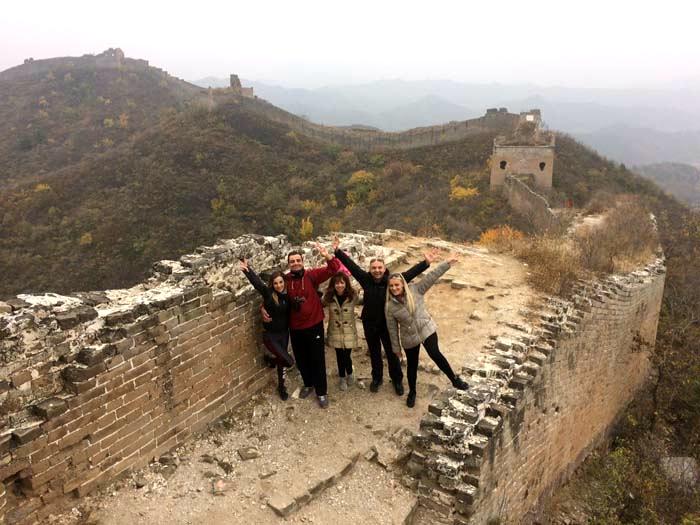 You will leave Beijing between 9 and 10 am

.

Driving for 2.5 hours, you will arrive at Gubeikou section of the Great Wall

to start your hike in the afternoon

. Upon arriving, you will walk for 2.5 hours to learn the grandeur of the Great Wall of its original state.

With relatively flatter terrain and zero crowds, the route we take for this

short

hike is relatively less challenging

and suitable for seniors and young children

and those who are adventure beginners

.



Gubeikou was a strategic fort to protect the capital in ancient times. Gubeikou, along with the passes at Shanhaiguan and Juyongguan, was a key strategic target in military campaigns since ancient times. Protecting these three passes was considered vital for keeping Beijing safe from the Mongolian nomads.

T

he Gubeikou hike is to satisfy your curiosity of what the original Great Wall was formed and designed to keep out hostile armies and why it is strategically important to the defense of Beijing. Even in the modern wars, the Great Wall was effectively used. Gubeikou is the battlefield in 1933 when Chinese army fought against Japanese invasion. In the four-month-long battles, over 5,000 Japanese soldiers were killed while 9,000 Chinese soldiers died.


Serving as an important defense in the capital's protection, this section of the wall was built under rigorous supervision, and with strictly selected building materials. Therefore, it is undoubtedly the most magnificent, precipitous, and indestructible section of the Great Wall.

With the entire section being remained a relic of the Great Wall, no part of Gubeikou has been restored. When you seek the original beauty of the Great Wall, Gubeikou is the right place. Not only is the history of the Great Wall here will impress you, the moderate gradients, flatter terrain and less steep climb up and downmakes it a great choice for the beginners.


The vistas of the sinuous Wall snaking its way over the ridges of the Yanshan are breathtaking. This section of the wall meanders through the countryside and mountains, and you will be rewarded by the scenery this section, particularly with the fantastic sunset views. This experience will be a nature lover's delight, and is also a great opportunity for photos.

After

viewing the sunset, you will climb down and

have dinner at a nearby farm inn where you will enjoy delicious Chinese stir-fry with rice for your dinner. Then, before it gets dark, you will go up to the mountain and sleep overnight in a watch tower. We will prepare the necessary camping facilities such as sleeping bags so you don't have to bring anything but yourself. Here it is the sound sleeper's paradise - let the mountain valley and the Great Wall echo your snoring sound. For those of you curious about Great Wall camping conditions, please be advised that camping on the Great Wall is very rugged and adventurous, and you should expect a relatively low comfort level from what you're normally used to.

Due to the high and heavy volume of camping equipment (tents, pads, sleeping bags, etc.) in use tonight, we kindly ask that you give your guide a helping hand in getting your equipment up to the watchtower where you are going to camp. We thank you for your cooperation and understanding!

The temperature on the Great Wall is usually 10 degree Celsius lower than it is on the ground.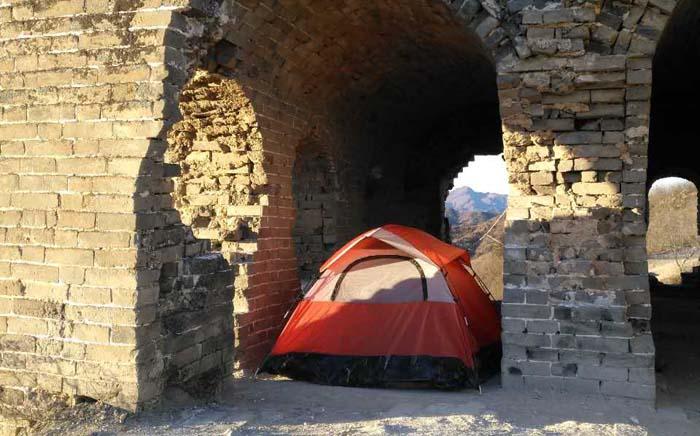 Day 2: Hike the Mag

nificent Jinshanling and West Simatai Great Wall



Waking up at about 5 am in the summer or 6:30 am in the winter, you will meet the magnificent sunrise from the Great Wall. Take a lot of pictures and videos!

After having continental breakfast, you will be transferred Jinshanling to start today's hike. It will be about 2.5-3 hours.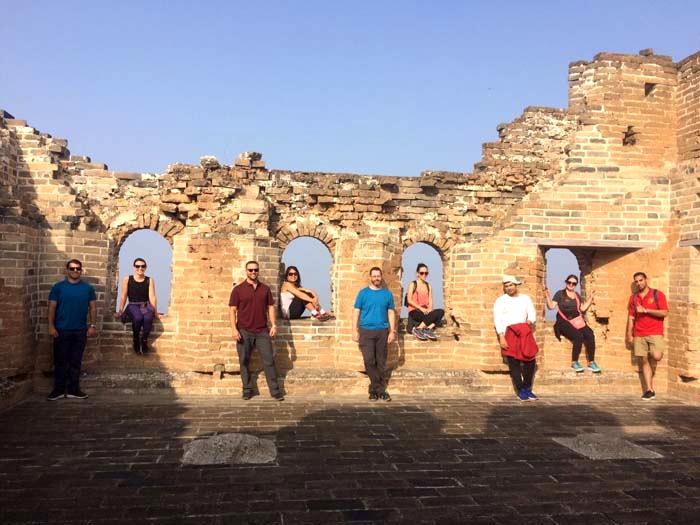 The Great Wall at Jinshanling is one of the best preserved parts of the Great Wall with many original features. It got its name because it was built on the Greater and Lesser Jinshan ('Gold Mountain') Ranges. A tablet with the Chinese inscription for Jinshanling Great Wall was set into this section. The Jinshanling Great Wall has not been repaired since 1570. It is a remote and relatively isolated section of the Great Wall. As there are relatively few tourists at Jinshanling Great Wall, it is a good place to explore on foot. The Jinshanling Great Wall was initially built from 1368 to 1389 in the Ming Dynasty (1368-1644), and in 1567 and 1570 rebuilding of the Wall was mainly directed by General Qi Jiguang (1528-1588). Poems and tablet writings can be found on the Jinshanling Great Wall left from the time when Qi Jiguang directed the rebuilding of this section of the Great Wall.

This section of the Great Wall is renowned as the "Paradise of Photographers." The majority of China's published pictures or paintings are based on the magnificent appearance and exhilarating scenery. Use your cameras to take the beauty home!

Gradually, you will walk to the west side of Simatai where the Wall is separated into eastern and western halves by a valley, with a rainbow-like chain bridge over the valley. That is why this part of the Wall is also called "The Second Valley" by the local villagers who enjoy the reputation for being polite and helpful to the tourists.

The hills in the west are sloping gently, with 20 watchtowers remaining in good shape. The Simatai section of the Great Wall is one of the few sections to retain the original appearance of the Great Wall. Incorporating a variety of characteristics of other sections of the Great Wall, Simatai also displays some unique features of its own. It is often described with the following five words: perilous, dense, diverse, artful, and peculiar.

Upon reaching the gate of "the Second Valley" (east gate of Jinshanling), you have officially completed this 2-day Great Wall adventure. You will be treated a gourmet lunch locally before returning to Beijing in the afternoon.


One more thing to do for a complete Beijing adventure
: Optional tours to T
he Forbidden City, Temple of Heaven and Summer Palace
Compared with China's other megacities, Beijing is still a traditionalist at heart, so delve into the shops, galleries and restaurants in the city's old, alleyway-threaded hutong neighborhoods. - New York Times, 2015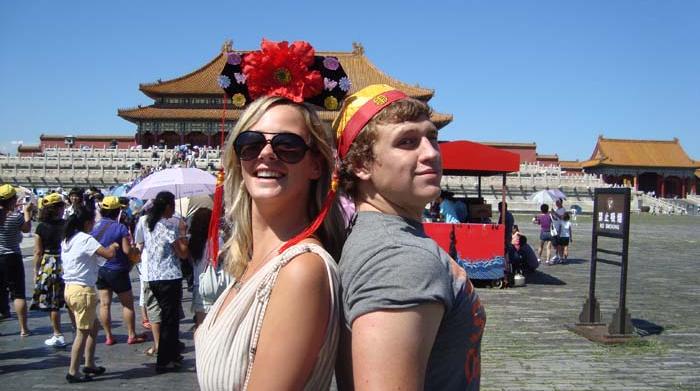 This day is optional, but you really shouldn't miss it. Great Wall Adventure Club picks Beijing's must-see's if you have a tight schedule besides the adventure to the Great Wall.

Being

the capital of many dynasties in the history, Beijing has much to offer.

N

o matter how you are busy, you shouldn't miss the Forbidden City, Temple of Heaven and Summer Palace. If you don't want this day to be tight to cover the three attractions, do the Forbidden City and Summer Palace.

You will return home with full chip of pictures of epics.

For one-day tour of t

he Forbidden City, Temple of Heaven and Summer Palace

, please book our private tour. You can see the program details in our Beijing tour section.

For just two attractions of

the Forbidden City and Summer Palace

, we have a group tour for a very reasonable price. You can see the program details in our Beijing group tour page.

Great Wall adventure guests will receive discounts for both the private tour and group tour.


Stuff to bring on your trip:

* Tough hiking boots, sunscreen and sunglasses, and water
* Backpack, and snacks or energy/protein supplements you want to have before lunch
* Extra cash for drive/guide tips along with money for either cable car or toboggan ride
* Don't forget your camera!

We have up to 8 different routes for overnight hiking and camping on the Great Wall!



Read complete itinerary of Route 2X: Forbidden City + Sleep in the Watchtower (Camp!)




Read complete itinerary of Route 2AA: Gubeikou-Jinshanling-Jiankou-Mutianyu hike (Camp!)






Read complete itinerary of Route 2AB: Gubeikou-Jinshanling-Second Valley Hike & Camp (Camp!)





Read complete itinerary of Route 2B: Huanghuacheng-Jiankou-Mutianyu hike






Read complete itinerary of Route 2C: Chengde-Panjakou Reservoir-Xifengkou hike.



Read complete itinerary of Route 2D: Panjiakou Reservoir-Xifengkou hike.


Read complete itinerary of Route 2E: East Qing Tomb-Huangyaguan hike.



Read complete itinerary of Route 2F:
Laolongtou-Shanhaiguan-Sandaoguan-Jiaoshan-Jiumenkou-Huangtuying hike



QUICK LINKS TO:



1-day hike |

2-day hike |

3-day hike |

4-day hike |

5-day hike |

7-day hike |

9-day hike |

12-day hike |

Bus Tours