Two-day Hiking on the Great Wall at Huangyaguan


PRICE TABLE
(Per Person)

| | |
| --- | --- |
| # of Head | USD |
| 1 | 619 |
| 2-3 | 389 |
| 4-5 | 349 |
| 6-9 | 309 |
| 10+ | 279 |
There are no unscheduled or
mandatory shopping stops.

Want to see more of the legendary Great Wall in all its beauty and splendor? Visit our Instagram page for a preview of what could be in store for you!
TRAVEL INSURANCE
If you currently don't have travel insurance then you will be required to purchase our PICC (People's Insurance Company of China) travel and accidental insurance.
The fee will be $9.99 per person, and will cover the duration of your hiking/camping/trekking in order to ensure that you are comprehensively protected if injured.

For more information about our travel insurance policy please see our insurance page.




QUALITY VEHICLES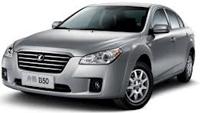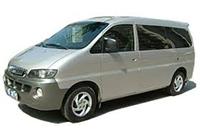 East Qing Tombs and Huangyaguan Two-Day Hike

Route 2E : Two-day Great Wall Hiking Tour on Great Wall
Experience the wonder of the Qing Dynasty with the splendor of the Great Wall!

POPULARITY RANKING*:


*Ranked by the quantity of signups of all 2-day hiking routes.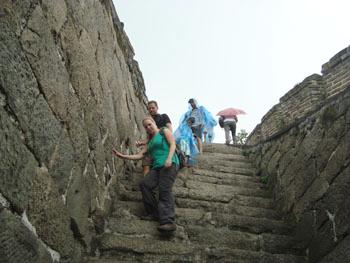 WELCOME TO THIS WEBPAGE!
Hello, and thank you for taking the time to visit our website! We know that making a choice about your China trip can be a very big decision, and that's why we want to make sure that you have as much information as possible at your disposal. No other tour operator will give you this much info, and we take it as a point of pride in making sure that our clients are the most informed before their departure. Unlike many Chinese sites, our pages are all in English, and if you find any issues or errors in anything you read, please do not hesitate to contact us. Once again, thank you for visiting Great Wall Adventure Club!
Highlights:
* Visit the Qing Tombs, the resting place of China's last ruling dynasty
* Huangyaguan is designed to be a composite of the Great Wall, therefore its like seeing the whole Great Wall of China in a fraction of the time!
* Great activity for a weekend getaway, and fun for the whole family!
Day-by-day Hiking Itinerary
(B=breakfast, L=lunch, D=dinner)
Day 1: Beijing-East Qing Tomb-Huangyaguan (L+D, 1.5 hours)

After meeting your guide at your hotel between 7:30-8am, we will make the drive to the East Qing Tombs. The Eastern Qing Tombs, which is among the finest, best-preserved and largest of the extant tomb complexes in China. Along the south side of Changrui Mountain, the tombs of five emperors, four empresses, five imperial concubines, and one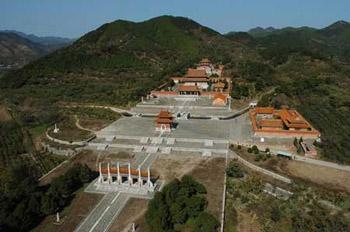 princess are arrayed based on the traditional concept of placing the most senior and most distinguished in the center.

Of all the tombs, Xiaoling is the biggest and most elaborate, standing as the focal point of the entire structure. The grandeur of this tomb may be attributed to its having been the first sepulcher constructed for a member of the royal family of the Qing Dynasty, so the builders hoped to set the tone for a prosperous future. Crossing through the Great Red Gate, you can see buildings of different sizes, all with roofs of yellow glazed tile, connected by the brick paths or 'sacred ways' that converge in the area of Xiaoling.

An example of the most exquisite architecture of the Eastern Qing Tombs is Dingdongling, the tomb of Empress Dowager Cixi. Although she handled affairs of state for more than 45 years, she never ascended the throne. (The only female ruler in Chinese history was Empress Wu Zetian in the Tang Dynasty (618-907). Elaborate and highly refined decorations and carvings inside Dingdongling make it unique among the tombs of the Qing Dynasty. The main material used in the tomb, which took six years to build, was gold, the symbol of royal family.

Shortly after lunch we will drive to a small village, where we will start our afternoon hike on the Great Wall on Huangyaguan. It is designed as a miniature of the entire Great Wall of China, thereby allowing you get an understanding of the entire wall in a fraction of the time. The entire section is built on an abrupt mountain ridge. Being endowed with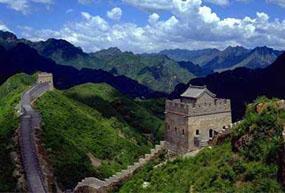 both natural beauty and cultural interest, it has become famous as a natural beauty spot and a summer resort.

After about an hour's walk we will reach a peak overlooking the valley below. Form the peak we can also see the Huangyaguan Fortress, which was restored in 1984. From this vantage point, we will be able to see its Baguan pattern, a specially designed labyrinth designed to confuse and entrap the enemy. We will then walk down to the fortress for a fascinating and informative visit inside.

For that evening we will stay in a traditional courtyard hotel built on the site of the fortress.



Day 2: Hunagyaguan-Beijing (B+L, 10km/6 miles, 4-5 hours)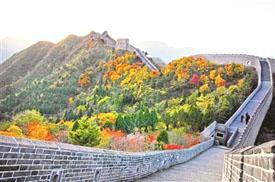 With breakfast in the hotel, we will then continue our hike on Huangyaguan, We will soon reach the major scenic point of Huangyaguan, the "Heaven's Ladder". Ascend the 200 steps of the "Heaven's Ladder" to gain a ridgetop above Huangyaguan. We will follow the trace of the Great Wall as it undulates across the mountains before gradually descending into a valley.

After ward, we will make our way to a local village near the wall. There, we will enjoy a provincial-style lunch made with loving care by one of the village's families. We will wander around the village a little bit, chatting up with the locals. Who knows, maybe you'll make a friend or a pen pal!

Then we will make the drive back to your Beijing hotel, ending the hike.


Stuff to bring on your trip:

* Tough hiking boots, sunscreen and sunglasses, and water
* Backpack, and snacks or energy/protein supplements you want to have before lunch
* Extra cash for drive/guide tips along with money for either cable car or toboggan ride
* Don't forget your camera!



We have up to 13 different routes for overnight hiking and camping on the Great Wall!



Read complete itinerary of Route 2X: Forbidden City + Sleep in the Watchtower (Camp!)




Read complete itinerary of Route 2AA: Gubeikou-Jinshanling-Jiankou-Mutianyu hike (Camp!)






Read complete itinerary of Route 2AB: Gubeikou-Jinshanling-Second Valley Hike & Camp (Camp!)





Read complete itinerary of Route 2B: Huanghuacheng-Jiankou-Mutianyu hike






Read complete itinerary of Route 2C: Chengde-Panjakou Reservoir-Xifengkou hike.



Read complete itinerary of Route 2D: Panjiakou Reservoir-Xifengkou hike.


Read complete itinerary of Route 2E: East Qing Tomb-Huangyaguan hike.



Read complete itinerary of Route 2F: Laolongtou-Shanhaiguan-Sandaoguan-Jiaoshan-Jiumenkou-Huangtuying hike



QUICK LINKS TO:



1-day hike |

2-day hike |

3-day hike |

4-day hike |

5-day hike |

7-day hike |

9-day hike |

12-day hike |

Bus Tours