Sleep by the Great Wall
for Sunset and Sunrise
Once-in-a-life Experience
made possible by the
Great Wall Adventure Club
TWO WAYS TO SERVE YOU
1. Self-guided with our private transfer and the help from our local support staff at the Great Wall. Usually, it means some saving and freedom of departure date. Great for those who book this tour for economic reason or want more privacy. Please fill out the form below to request for a quote.
2. VIP English private or semi-private tour.

PRICES for VIP TOUR
# of Head
USD


per person

1
659
2-3
399
4-5
369
6-9
339
10+
319
WHAT'S INCLUDED IN THE PRICE
* Personal transfers from and to hotel
* Two lunches, one dinner and one breakfast
* Accommodation in a village at the foot of Great Wall with hot water and A/C
* Quality vehicle, professional driver and English-speaking tour guide
* Free membership card
* A credit of RMB50 when you reserve the next tour with us
Guaranteed no detours to
stores or markets, etc.

Want to see more of the legendary Great Wall in all its beauty and splendor? Visit our Instagram page for a preview of what could be in store for you!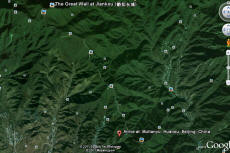 Day 1: Gubeikou-Jinshanling on Google Earth.
Click to enlarge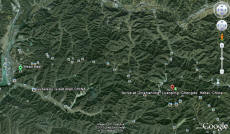 Day 2: Jiankou to Mutianyu on Google Earth.
Click to enlarge
TRAVEL INSURANCE
If you currently don't have travel insurance then you will be required to purchase our PICC (People's Insurance Company of China) travel and accidental insurance.
The fee will be $7.99 per person, and will cover the duration of your hiking/camping/trekking in order to ensure that you are comprehensively protected if injured.
For more information about our travel insurance policy please see our insurance page.




QUALITY VEHICLES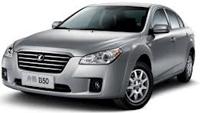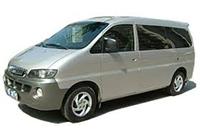 Sunset and Sunrise on the Great Wall



Route 2SS1: Two-day overnight hike from UNESTCCO Heritage Site Jinshaling to the famous battlefield Gubeikou, and from scenic Jiankou to Mutianyu

POPULARITY RANKING*:




*Ranked by the quantity of signups of all 2-day hiking routes.

BY JEANNIE RALSTON, JULY 31, 2013
A two-day hike along a remote stretch of China? Great Wall affords endless views without the distraction of crowds.
When New York Times looks to investigate the rise in popularity of Great Wall hiking, who do you think they turn to? Why Great Wall Adventure Club of course! Read about how a New York Times travel correspondent went on the trip of a lifetime with Great Wall Adventure Club!


See this thrilling route on the map .
HIGHTLIGHTS: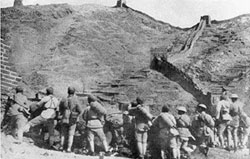 Witness something that most travelers never get to see-both the sunrise and sunset over the Great Wall. This natural sensation will take your breath away, and will be one of the most photogenic opportunities of your China visit


The Gubeikou-Jinshanling is the premier hike for Great Wall enthusiasts, and the Jiankouu-Mutianyu hike is fast becoming one of the most popular with Great Wall enthusiasts

On this hike you will get the best of both Great Wall worlds, both majestically restored wall, as well as wild and dramatic unrestored "Wild Wall", making the hike much more interesting than others

In 1933, Chinese army fought against Japanese invasion troops in Gubeikou. In the four-month-long battles, over 5,000 Japanese soldiers were killed while 9,000 Chinese soldiers died. It was amazing that ancient wall was still useful in the World War II. In other words, Gubeikou is not merely a relic but it remained as a battlefield in modern world. *History Photo: Chinese army defended Beijing against Japanese invaders in 1931 at Gubeikou, Great Wall, the pass to Beijing.

Departure:

Our Great Wall hiking is a private service. What this means is that you can hike on the Great Wall at any time at your convenience. If you would much

rather be part of a group for the experience for economic and social reasons

, we'll check to see if there are more signups for the same date as your own. We'll keep you updated whenever there are more. If you would like to keep your tour a private one, please let us know and we'll assign you a guide and driver.
| | |
| --- | --- |
| | Sleep in a local farmer's hostel (farmotel) at the foot of the Great Wall. In-suite bathroom, 24-hour hot water, and twin beds. |
Day-by-day Hiking Itinerary
(B = breakfast, L = lunch, D = dinner)

Day 1: Beijing-Jiankou-Mutianyu
(L, D.

4-5 hours of hiking

)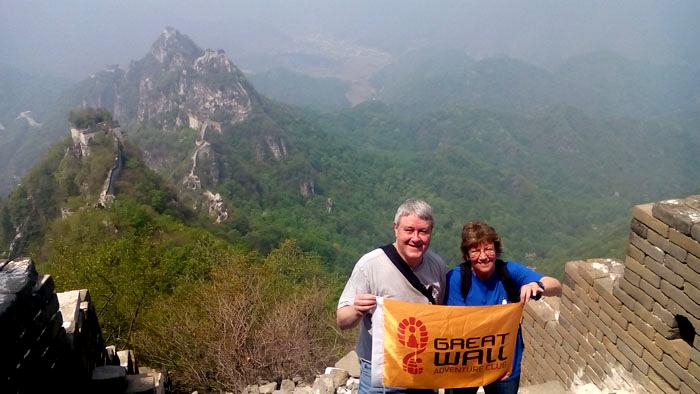 We will depart Beijing between 10-11:00am, earlier in the Winter and later in the Summer. From Beijing we will drive to the Jiankou Great Wall. The Great Wall at Jiankou is located in the district of Huairou, about 80km/50miles northeast of Beijing. Jiankou Great Wall was an important section of the wall in Ming Dynasty (1368 – 1644). Owing to the need for renovation, the wall is regarded as one of the most dangerous sections of the Ming's wall. In order to hike on Jiankou, first we have to climb up this path for about 40-60 minutes to reach it. The terrain is steep but it is safe, especially with a guide to look after you.
Our hike today will take about 4 hours and will cover 10km/ 6 miles. The Jiankou section is known for its ruggedness and wild beauty, and you will be in awe of the marvelous views it affords. As soon as we reach Jiankou we will see a deserted watchtower that gives you a panoramic view of the entire valley. The view is priceless with its morning fog. This section of the wall is not well known by tourists, although if you see a picture of the Great Wall from exotic traveling magazines, chances are it is from Jiankou. This is the pinnacle of exotic Great Wall scenery. We'll start from Zhengbeilou which is the best place to take photos. This part of the wall is often empty, so you will have some peace and serenity on your hike today. Another highlight of Jiankou is the enemy observation tower known as, "Ying Fei Dao Yang", so named because this watchtower was erected on the highest peak in the area, and eagles and hawks often perch on it. Although the majestic wall is slowly being conquered by small trees and brambles, but the view from the top is still stunning! However, it is pretty far from Zhengbeilou to see "Ying Fei Dao Yang" clearly.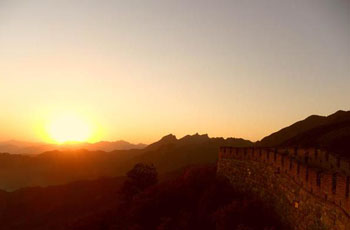 From Jiankou we will cross over onto Mutianyu, a section of the wall that has been largely restored. Although it has gotten a face-lift, it avoids the army of tourists that plague Badaling. Mutianyu offers some breathtaking views of the valley and wall below, and if you look to your right you'll see a large sign engraved in the side of the mountain encouraging you to "Cherish the teachings of Chairman Mao". Mutianyu has also become popular for visiting foreign leaders and celebrities (former U.S. President Clinton and UK Prime Minister John Major visited Mutianyu on one of their trips to China). From Mutianyu you will have the opportunity to see the sunset from the Great Wall, an event that is sure to be one of the major highlights on your China trip. This experience will be a nature lover's delight, and is also a great opportunity for photos.
You can hike down to the parking lot, take a cable car, or take a toboggan ride (highly recommended, and lots of fun!) down. From there we will have dinner at a restaurant that is nearby the Mutianyu Great Wall. Following dinner we will drive about 2 hours near the Gubeikou Great Wall, where we will spend the night at a local inn, a typical lodging facility built by local farmer's as we called "farmotel."
This "farmotel", as we call it, includes brand new rooms with city-hotel standard beds, and in-suite bathrooms. Overall, this is a clean and safe environment that you would expect from any hotel. This place is Great Wall Adventure Club approved. However due to its rural location there are a few amenities that are lacking, so we'd like to advise you on bringing some items (especially toiletries) that you would normally use in a hotel.

Mutianyu Toboggan (German technology)
Toboggan Run at Mutianyu (extra for $9)

You'll surely be intrigued about taking the toboggan down from Great Wall to the entrance gate down the hill. You can ride as fast or as slow as you want. However, it is also a driving test. One person to a toboggan, you have a little handle with which you press down to go faster and pull up to stop. But if you are not intentionally pushing it, it will slow down anyway. "It is funny when we Westerners are on there, because we like to go a bit quicker than the Chinese (read a lot quicker) and you hear the shrill voices of locals shouting "brake! brake! Slow down!" It is hilarious. Go on it even if it is just to hear that." --

taylorstonebridge

on LonelyPlanet

People at age 70 have managed the riding successfully. Can you?

Day 2: Gubeikou-Jinshanling-Beijing (B, L.

3-4 hours of hiking

)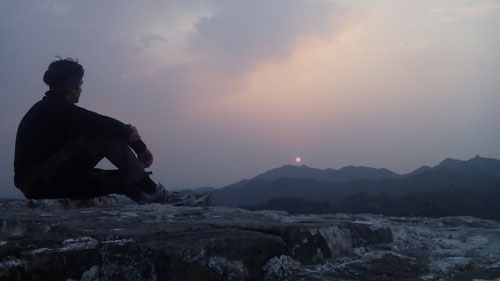 We'll wake up early today (around 5 or 6am) and walk about twenty minutes to a watchtower called the General's Watchtower, from which we will watch the sunrise over the Great Wall. Following that we'll return to the inn where we will have breakfast and get ready for today's Great Wall hike.
Gubeikou Great Wall occupies a strategically important location, which is difficult to access. Situated between Shanhaiguan Pass and Juyongguan Pass, and about 62 miles to Beijing, it is the bastion protecting the northern gateway to the capital. There are 14 beacon towers, 143 watchtowers, 16 strategic pass, three citadels and many other military constructions. Many of them are famous cultural relics, such as the Big Flower Beacon Tower of the Northern Qi Dynasty, Fairy Tower, General Tower, and the dominant Wangjing Tower.
Today we will hike for around 10 km/6 miles. Gubeikou is completely unrestored, covered with over 140 watchtowers, all differing in size and design. From the wall here you will be able to witness how the wall twists and winds along the steep mountain ranges. This is as dramatic a view on the Great Wall as you'll find. If the weather is clear, you will be able to see the shimmering blue lake of the Miyun Reservoir.
There is a section on the wall that is part of a military base, and which is off-limits to civilians. You will be able to detour by walking and exploring a quaint nearby local village, and we will re-enter the wall somewhere close to Jinshanling. Please be advised that it may take up to one hour to bypass the military base. While walking away from the Great Wall, we'll still be able to see the Great Wall from a short distance. After going through this detour, we'll get back to the Great Wall and enter via the section of Jinshanling
Much of the hiking that we will do on Jinshanling (right photo) today is relatively easier than Gubeikou, as the wall here is partially restored and the surface is smoother. Jinshanling has five main passes and 67 watchtowers. Every 100 meters (328 feet), there is an enemy tower each of which is about ten meters (33 feet) high. Featuring various structures and having various functions, those watchtowers are either one tiered or two-tiered. Among them, the most celebrated are the Big and Small Jinshan Watchtowers. The Wangjinglou Tower, the General Tower, the Black Tower and the Taochun Tower are also must-sees on the Jinshanling Great Wall. Each tower has its legend. Legend has it that the stone bars used to build the Wangjinglou Tower were carried to the mountaintop by Er Lang Shen, the nephew of the Jade Emperor. The general tower was named to commemorate Wu Guihua, a heroine who sacrificed herself to resist northern invader's invasion in the Ming Dynasty. The Black Tower and the Taochun Tower were christened to commemorate two girls, Heigu and Taochun, who made great contributions to the construction of the Great Wall.
Following lunch at a local restaurant, we will drive back to Beijing. You should be back at your hotel by 2 or 3pm, allowing you to have time to plan to do other things of interest in China's cultural and political capitol.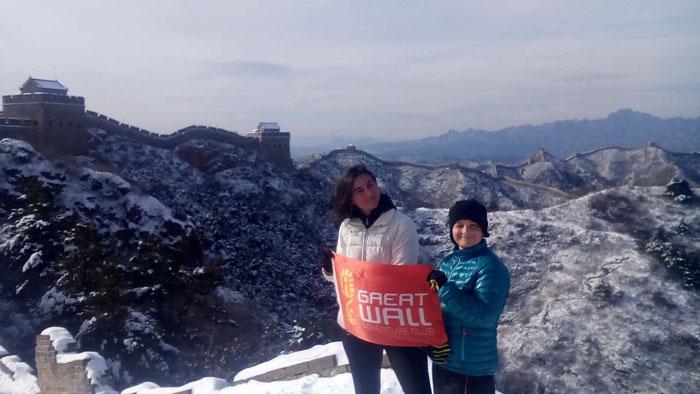 Included:


*Entrance fees
*personal transfer from your hotel
*Overnight lodging in the farmotel
*Meals (two lunches, one dinner and one breakfast). Drink and beer are extra.
*Expert English-speaking tour guide
*Great Wall Adventure Club membership card

We have up to 8 different routes for overnight hiking and camping on the Great Wall!



Read complete itinerary of Route 2X: Forbidden City + Sleep in the Watchtower (Camp!)




Read complete itinerary of Route 2AA: Gubeikou-Jinshanling-Jiankou-Mutianyu hike (Camp!)






Read complete itinerary of Route 2AB: Gubeikou-Jinshanling-Second Valley Hike & Camp (Camp!)





Read complete itinerary of Route 2B: Huanghuacheng-Jiankou-Mutianyu hike






Read complete itinerary of Route 2C: Chengde-Panjakou Reservoir-Xifengkou hike.



Read complete itinerary of Route 2D: Panjiakou Reservoir-Xifengkou hike.


Read complete itinerary of Route 2E: East Qing Tomb-Huangyaguan hike.



Read complete itinerary of Route 2F: Laolongtou-Shanhaiguan-Sandaoguan-Jiaoshan-Jiumenkou-Huangtuying hike



QUICK LINKS TO:



1-day hike |

2-day hike |

3-day hike |

4-day hike |

5-day hike |

7-day hike |

9-day hike |

12-day hike |

Bus Tours