Sleep in the Watch Tower
Jinshanling-Gubeikou

TWO WAYS TO SERVE YOU
1. Self-guided with our private transfer and the help from our local support staff at the Great Wall. Usually, it means some saving and freedom of departure date. Great for those who book this tour for economic reason or want more privacy. Please fill out the form below to request for a quote.
2. VIP English private or semi-private tour.

PRICES for VIP TOUR
Group
Size

1

639

2

389

3

369

4-5

339

6-9

309

10+

289
WHAT'S INCLUDED IN PRICE
* Personal transfers from and to hotel/airport/train station
* Entry fees to Forbidden City and Great Wall
* Two lunches, one dinner and one breakfast (delivered to your watchtower)
* The privilege of camping on the Great Wall and exclusive access to the camping watch tower
* All necessary camping gears such as tents & bags
* Quality vehicle, professional driver and English-speaking tour guide
* Free membership card
* A credit of RMB50 when you reserve the next tour with us
Guaranteed no detours to
shops or markets, etc.
TRAVEL INSURANCE
If you currently don't have travel insurance then you will be required to purchase our PICC (People's Insurance Company of China) travel and accidental insurance.
The fee will be $7.99 per person, and will cover the duration of your hiking/camping/trekking in order to ensure that you are comprehensively protected if injured.

For more information about our travel insurance policy please see our insurance page.




QUALITY VEHICLES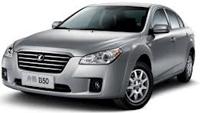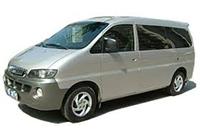 The Imperial Treasures, Classic Great Wall Overnight Camping and Hiking from Gubeikou to Jinshanling at Affordable Prices

Route 2X1: Explore the imperial grandeur and wonder of the Great Wall - Sleep in the watch tower of the Great Wall and hike from Gubeikou to Jinshanling
POPULARITY RANKING*:




*Ranked by the quantity of signups of all 2-day hiking routes.



The outdoorsman: Stay overnight on the Great Wall of China
"When people come to the Great Wall of China, they want to explore the history and see why it was built. A day trip to the tourist sites won't achieve that, but a sleepover on one of the world's most storied ruins certainly will. The Great Wall Adventure Club organizes trips to sleep in a watchtower where soldiers were formerly garrisoned. When night falls, the only thing above is the stars, while the incredible land of the surrounding hills is absolutely silent ... (June 11, 2012)"
Guaranteed camping on the watch tower! A few agents claim they can do so but that's not true. What they usually mean is that they may take you to the foot of the Great Wall to camp on the ground or to sleep at a guesthouse. Not us. For each participant (even children), we must pay a hefty relic preserving fee to the Great Wall administration office. This fee allows for you to camp on the Great Wall, hence why the price for this program is higher than most. Great Wall Adventure Club (GWAC) is the only company approved by the Great Wall Administration Office to offer camping for international guests. This is what sets us apart from other operators.

Please keep in mind that during some sensitive political events, camping may be temporarily suspended because of increased police security around Beijing. We will do our best to keep you up-to-date on any changes or notices regarding this. Thank you for your understanding!

See this thrilling route on the map
Highlights: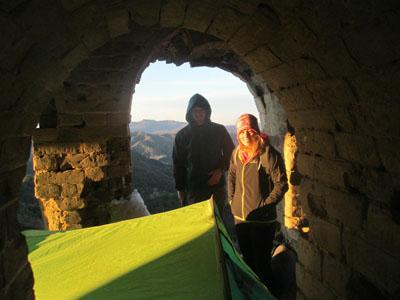 At affordable prices, spend the night under the start while you sleepover on the Great Wall itself! Preserved in a good state of its original features with many diverse watchtowers, the Great Wall at Jinshanling and Gubeikou wander and fluctuate against the mountains for almost 400 years. The majesty and beauty of this hiking route can only be known until one has been experienced. Camping equipment will be provided.



The 2008 Summer Olympics brought Beijing (and all of China) to the forefront of the world, and cemented the country as one of the world's new superpowers. This tour will show you the monumental sights of new Beijing's crowning achievement, such as the Bird's Nest Stadium and the spectacular Water Cube.



Visit China's most renowned palace, the vast and majestic Forbidden City, which was home to China's imperial family for over 400 years. Walk on the world's largest square - Tiananmen Square to feel China's pulse of development in the past century and today!
(This tour can be substituted with tour to Summer Palace or Temple of Heaven if you have been to the Forbidden City).

Gourmet Chinese dinner served in the local farmer's house at the foot of Great Wall. Drink as much beer as you want! Western breakfast served in watch tower! Save one night of your hotel cost but have once-in-a-lifetime experience on the Great Wall.

All necessary camping equipments such as camping tents, pads & bags are supplied. For those of you interested about Great Wall surface outdoor camping conditions, please be recommended that outdoor camping on the Great Wall surface is extremely rugged and also adventurous, and you must expect a relatively reduced comfort degree from what you're normally utilized to. Adhering to dinner, we'll perambulate 20-30 minutes to the outdoor camping site in the Great Wall watchtower. It exists we will certainly establish a camping tent, resting bags, etc. Please understand that this experience is dramatically different from staying in a hostel/farmotel/hotel. The camping settlement is really fundamental, although we are constantly striving to improve this experience. Due to the high and also heavy quantity of camping equipment (tents, pads, sleeping bags, and so on) in operation throughout your Great Wall trekking trip, we kindly ask that you provide your guide an aiding hand in obtaining your equipment as much as the watchtower where you'll stay over the night.

Departure:

Our Great Wall hiking is a private service. What this means is that you can hike on the Great Wall at any time at your convenience. If you would much

rather be part of a group for the experience for economic and social reasons

, we'll check to see if there are more signups for the same date as your own. We'll keep you updated whenever there are more. If you would like to keep your tour a private one, please let us know and we'll assign you a guide and driver.

Day-by-day Hiking Itinerary

(B-breakfast, L=lunch, D=dinner)
Day 1: Beijing tour and Great Wall hike (L, D)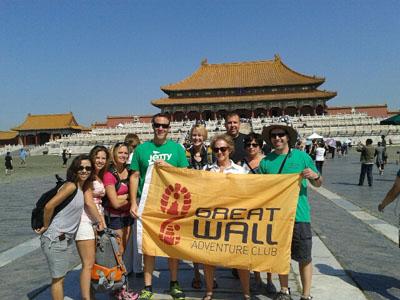 At 8am your English-speaking tour guide and motorist will choose you up from your hotel, and from there we will drive to Beijing's premier tourist attraction, the Forbidden City. Known in Chinese as Gu Gong, the Forbidden City is the biggest surviving royal residence complicated as well as the former residence of the emperors of the Ming and Qing Dynasty. The Forbidden City is just one of the greatest destinations on the planet. Developed by the third Ming emperor between 1406-1422, the Forbidden City served as the palace to the Emperor of China until the last emperor, Puyi, was required to evacuate in 1924. The Forbidden City is split right into two components. The southern area or the Outer Court was where the emperor exercised his supreme power over the nation. The north area or the Inner Court was where he coped with his royal family members. Containing 980 buildings and also with 8,707 bays of rooms, the Forbidden City is the most effective example of classical Chinese design in the world and also is a marvel to behold.



After our tour we will walk across the street to China's political nexus, Tiananmen Square. The largest public square in the world, Tiananmen Square is seen as China's political center. Its grounds have seen some turbulent moments, from the May 4th Movement of 1919 to the political turmoil of 1989. The south of the square is marked by the Chairman Mao Memorial Hall, while the center of the square is dominated by the Monument to the People's Heroes, an imposing 10-story granite obelisk. To the east is the National Museum of China, and to the west is the Great Hall of the People, home to China's legislative bodies. The north of the square is dominated by the Gate of Heavenly Peace, known for its iconic portrait of Mao Zedong, and is the national emblem of China.

After our walk to Tiananmen Square we'll stop for a Chinese lunch. We'll then drive over to the Olympic Green, the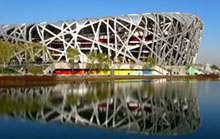 center of the event that captivated the world for two weeks in August of 2008, and is where a majority of the Olympic events took place. The highlights that you will see today include the Bird's Nest (officially known as the Beijing National stadium) and the Water Cube (the Beijing National Aquatics Center). The stadium gets its nickname from its outward design, which originated from the study of Chinese ceramics, implementing steel beams in order to hide supports for the retractable roof, thus giving the stadium the appearance of a "Bird's nest". The Bird's Nest hosted the Opening and Closing Ceremonies, athletic events, and football final of the 2008 Summer Olympics, from 8 August to 24 August 2008. Since the Olympics' end, the Bird's Nest has been used to host events ranging from opera to a ski park.

At about 1:30pm -2:00 pm we'll begin our drive to the Great Wall at Jinshanling, and we should arrive at there at about 3 pm. From the wall here you will be able to witness how the wall twists and winds along the steep mountain ranges. This is as dramatic a view on the Great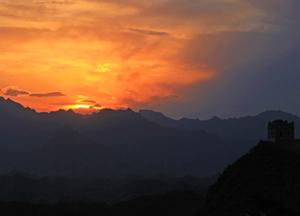 Wall as you'll find. Much of the hiking that we will do on Jinshanling today is relatively easy, as much of the wall here is restored and the surface smooth. Jinshanling has five main passes and 67 watchtowers. We will climb about 6 watchtowers, and you will also have the opportunity to watch the sunset fall over the Great Wall, a thrilling site indeed!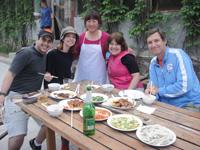 At about 7:30 we'll climb down from the wall to have dinner at a local farmer's house. This will be as about as authentic a Chinese dinner as you can have. Home-made Chinese dishes, dumplings, rice, all will be served. At about 8 pm we'll climb back on the Great Wall, where you will get to spend the night inside one of Great Wall's ruined watchtowers or by the Wall. Sleeping bags, tents, and other camping material will be provided. Safe and very peaceful!



Day 2: Great Wall hike from Jinshanling to Gubeikou, and return to Beijing (B, L)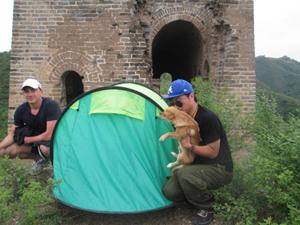 Good morning!

We'll get our day started bright and early at 5:30 am so you can watch the gorgeous sunrise over the Great Wall.

From 8 to 11:30, we'll continue hiking Jinshanling, and we will pass about 15 watchtowers. As you proceed westward, you will notice that the wall gradually deteriorates into its natural state, which is an interesting contrast from the restored wall you initially experienced.

Gubeikou Great Wall occupies a strategically important location, which is difficult to access. Situated between Shanhaiguan Pass and Juyongguan Pass, and about 62 miles to Beijing, it is the bastion protecting the northern gateway to the capital. There are 14 beacon towers, 143 watchtowers, 16 strategic pass, three citadels and many other military constructions. Many of them are famous cultural relics, such as the Big Flower Beacon Tower of the Northern Qi Dynasty, Fairy Tower, General Tower, and the dominant Wangjing Tower.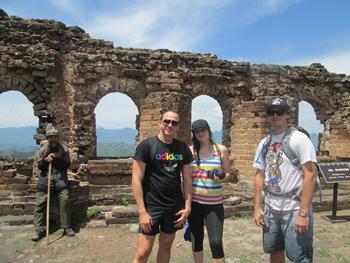 Gubeikou is covered with over 140 watchtowers, all differing in dimension and also layout. From the wall surface here you will be able to witness how the wall twists and winds together with the high chain of mountains. This is as dramatic a view on the Great Wall as you'll locate. If the climate is clear, you will be able to see the shimmering blue lake of the Miyun Tank. There is a section on the wall surface that belongs to a military base, so you will have the ability to walk and also discover an enchanting neighboring regional town.

At noon, we will certainly break for a Chinese lunch, and after that our motorist will certainly satisfy us to take us back to Beijing. Around 5 pm you will certainly be dropped off back at your resort, ending your tour with us.

Congratulations!

Included:

*Private vehicle, driver and English-speaking guide;
* All entrance fees;
* All meals (including food for vegetarians) and water;
* Camping equipment such as sleeping bags and tents;
* Free Great Wall Adventure Club membership.

We have up to 9 different routes for overnight hiking and camping on the Great Wall!



Read complete itinerary of Route 2X: Forbidden City + Sleep in the Watchtower (Camp!)




Read complete itinerary of Route 2AA: Gubeikou-Jinshanling-Jiankou-Mutianyu hike (Camp!)






Read complete itinerary of Route 2AB: Gubeikou-Jinshanling-Second Valley Hike & Camp (Camp!)





Read complete itinerary of Route 2B: Huanghuacheng-Jiankou-Mutianyu hike






Read complete itinerary of Route 2C: Chengde-Panjakou Reservoir-Xifengkou hike.



Read complete itinerary of Route 2D: Panjiakou Reservoir-Xifengkou hike.


Read complete itinerary of Route 2E: East Qing Tomb-Huangyaguan hike.



Read complete itinerary of Route 2F: Laolongtou-Shanhaiguan-Sandaoguan-Jiaoshan-Jiumenkou-Huangtuying hike



QUICK LINKS TO:



1-day hike |

2-day hike |

3-day hike |

4-day hike |

5-day hike |

7-day hike |

9-day hike |

12-day hike |

Bus Tours