Guaranteed To Be the Best Great Wall Travel Experience for You!
For 15 years we have been recognized for our trusted and outstanding service since 2003.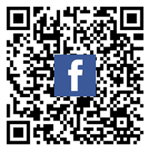 Follow Our Facebook Page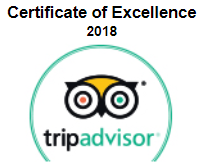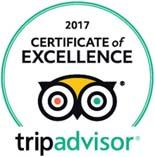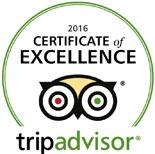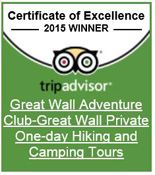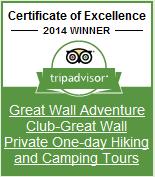 The Great Wall Adventure Club is
committed to environmental sustainability
and historical education.
JOIN OUR EFFORTS TO
PRESERVE THE GREAT WALL
Announcing our new logo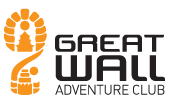 People from Those
Organizations Used Us

Legal Notice
The programs, tours, and ideas that you see on this website are wholly the property of the Great Wall Adventure Club, and copyrighted 2003-2019. All rights reserved. This website is to only be used for reading and for the conducting of tourism commerce. No part of this website, including the programs, tours, and ideas mentioned earlier can be copied or reproduced by any means or in any form of media. Violation of this will result in a lawsuit, as well as a negative campaign against you or your businesses through our marketing efforts. If found infringing on our copyright, we also reserve the right to disseminate your violation to major search engine companies.
Smart tour with smart agent.TM
Experience the Greatness and Wonder
of China on Foot
Serving the World Travelers Since 2003
The Great Wall Adventure Club travel and hotel reservation services are handled by our American and Chinese travel specialists. This way you get a personalized and expert touch when it comes to your travel arrangements, and we guarantee that no stone will be unturned. With our standard of excellence and service we proudly welcome you to China!



Officially established in 2003 in Beijing, China, for 15 years Great Wall Adventure Club (GWAC) has been bringing the wonder, mystery, and excitement of "the middle kingdom" to visitors and daring explorers from all over the world. Our satisfied clients have included over 28,700 people from 59 countries. Initially established as solely a Great Wall trekking organization for backpackers, our success and drive has lead to us expanding operation to include all angles of China exploration, from cruises on the Yangtze, hiking in Tibet, exploring the tropics of Yunnan, and all the other great pursuits to be had.

Our contributions have not gone unnoticed. In 2008 when the world had its attention focused on Beijing for the Olympics, the Great Wall Adventure Club was right in the thick of the excitement. During that time we were proud to be the official tour guides for numerous

illustrious

groups, including the members and families of the U.S. Softball team, the U.K. Swimming and Diving team, the Canadian Rowing team, and other Olympic groups from Russia, Australia, New Zealand and Singapore. Of course, we were also widely used among the throngs of international fans who came to Beijing for the Olympics. Because of our expertise, NBC, for their own televised hike on the Great Wall, even enlisted our company for to show them their way on the wall. Great Wall Adventure Club has been listed on Fodor's China Guidebook and recommended for Great Wall hiking since 2010.

Now headquartered in the United States, Great Wall Adventure Club is a BBB A+ rated business.

Fodor's Top Pick Operator of Great Wall Tours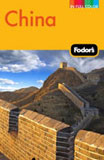 As the official partner of the Great Wall Administration Offices in Jinshanling, Gubeikou and Jiankou, we also been proud to lead numerous illustrious groups on their own Great Wall trek. Google, IBM, and the Embassy of the United States of America are just some of the parties we have been fortunate enough to serve. Just recently, the world renowned Cirque du Soleil, in China to perform their enormously popular "Michael Jackson Immortal World Tour" show elected to go on their very own Great Wall Adventure with us! Cirque du Soleil, which has performed on six out of seven continents, has provided a dramatic mix of circus arts and street entertainment to millions of people for almost 30 years.

At Great Wall Adventure Club, we take our reputation for service leadership seriously. Our services are designed to be the highest quality in their class and revolutionary in their effect.


TESTIMONIALS - Click to learn what our guests said about us and understand more about how we differ from our competitors.
THE GREAT WALL OF FAME - Click to see who have climbed the Great Wall as heroes!

BY JEANNIE RALSTON, JULY 31, 2013
A two-day hike along a remote stretch of China? Great Wall affords endless views without the distraction of crowds.

USA TODAY Travel
uses
Great Wall Adventure Club
as one of the major sources to recommend travel operators for Great Wall 1-day and 2-day adventures and offer Great Wall walking tips in the article "Travel Guide for the Great Wall at Mutianyu in China" and "Walking the Great Wall of China."

Just as with the Olympics two years ago, once again China found itself on the world stage, this time with the 2010 Shanghai World Expo. The expo was the biggest in the expo's 150 plus years of history in terms of expected visitors, and countries participating. We were one of the first travel companies to offer comprehensive tour packages to the expo, and are business was so esteemed that we got a write up in the prestigious The Wall Street Journal. Now that the expo has come and gone, we find ourselves still striving to be the best travel organization, as we continue to look for and develop new and exciting travel programs across this wondrous and still mysterious land.

The outdoorsman: Stay overnight on the Great Wall of China



When people come to the Great Wall of China, they want to explore the history and see why it was built. A day trip to the tourist sites won't achieve that, but a sleepover on one of the world's most storied ruins certainly will. The

Great Wall Adventure Club

organizes trips to sleep in a watchtower where soldiers were formerly garrisoned. When night falls, the only thing above is the stars, while the incredible land of the surrounding hills is absolutely silent ... (June 11, 2012)

The KPAM radio interview was done by our spokesman Mr. Cohen with Portland, Oregon AM 860's "The Azumano Travel Show" to promote and discuss what makes the Great Wall so appealing and iconic to travelers from all over the world. The interview covers why the "wild" Great Wall is a better experience then one of the restored sections, where you can find the underwater Great Wall, the Great Wall's founding history and its strategic purpose, and the Great Wall's future. Download the MP3 of this interview here.


Watch us on YouTube:


* Jinshanling Great Wall
* Student Adventure
* Hike to Jinshanling Watchtower
* Jinshanling Hiking
* Great Wall Camping
* Set up Tent on Great Wall
* Village at Great Wall



When it comes to considering your Great Wall tour and China tour provider, here are some other factors to consider: We have the most efficient communication channel available to Chinese travel industries. While most Chinese agents take off weekends and nights, we don't. We understand our customers can't afford waiting for more than 15 hours or even 72 hours to hear back from us. And when a client books a tour, it usually involves frequent contacts. Only Great Wall Adventure Club can respond to clients within one hour or almost instantly. GWAC's office works according to a Western schedule. In turn, most "companies" that you will find on Google who provide similar services, are often a one-person business, not an organization. As a result, they usually don't have qualified tour guides able to lead their programs.
These and other tour companies also enjoy the benefit of having a great search-engine ranking when you look for Great Wall hiking, etc. However, these companies mostly do a great deal of city tours, and do not put much emphasis on Great Wall adventures. They are not the Great Wall experts you think they are. Finally, we understand the needs and expectations that a Western visitor looks for. We focus on service and experience while most Chinese agents focus solely on profits. On our Great Wall adventures and programs we do not take people to shops or factory stores, saving you precious time on your once-in-a-lifetime China visit.
Even though China has changed a lot over the past 25 years, one thing remains the same. We have, and always will, guarantee our firmest commitment to quality, excellence, and top-flight service in order to ensure that your stay in the People's Republic is the best experience it can possibly be.
I Heart Great Wall Adventure Club
Do you heart Great Wall Adventure Club? Show off your love for Great Wall Adventure on your MySpace, Facebook, Twitter pages and blogs with these buttons. Feel free to download.