The Best Great Wall Hiking Guide for
78,744+
guests worldwide since 2003

The Great Wall of China, one of the world's modern wonders, and one of the greatest technological achievements in all of mankind, has long held the imagination of writers, scientists, soldiers, and now of course, travelers and adventurers. Within its countless bricks and watchtowers lies the boundless spirit of Chinese civilization. When you walk on its sacred ground you will feel this spirit all around you. The fun and excitement you get from exploring this marvel will stay with you for the rest of your life. We believe that everyone should experience this feeling at least once in their lives, and we at the Great Wall Adventure Club want to help you acquire this feeling.
Established in 2003 in Beijing, China, for 16 years Great Wall Adventure Club has been bringing the wonder, mystery, and excitement of "the middle kingdom" to visitors and daring explorers from all over the world. We guarantee to take you to those unrestored, unspoilt, off-the-beaten-path sections of the Great Wall that are largely left alone from the swarms of tourists, giving you an intimate and memorable Great Wall experience. The parts of the Wall we will trek are often empty and peaceful. We want to share with you the true Great Wall, one of the world's seven wonders, with its peaks and valleys, and its beautiful and mysterious ruins.

Everyone, from international travelers to such prestigious companies such as Google, British Airways, NASA and NBC (which documented one of our Great Wall hikes during the Olympics) agrees that Great Wall Adventure Club is your place for all your China travel and adventure desires. So instead of banging your head against the Wall, get on the Wall with Great Wall Adventure Club.

Great Wall Adventure Club is now a bona fide American company. We take our reputation for service leadership seriously. Our services are designed to be the highest quality in their class and revolutionary in their effect.

"A two-day hike along a remote stretch of China? Great Wall affords endless views without the distraction of crowds."


"The
Great Wall Adventure Club
organizes trips to sleep in a watchtower where soldiers were formerly garrisoned. When night falls, the only thing above is the stars, while the incredible land of the surrounding hills is absolutely silent."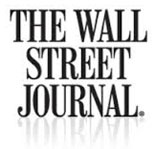 Recommended

for our understanding and command of the China travel industry!