Great Wall One-day Hike from Jiankou to Mutianyu
(followed by gourmet lunch)

TOUR 1B: Jiankou to Mutianyu for

ruggedness and wild beauty to breathtaking views
Popularity Ranking:






*Ranked by the quantity of signups of all 1-day hiking routes.
The first step before anyone else in the world believes it is that you have to believe it. -Will smith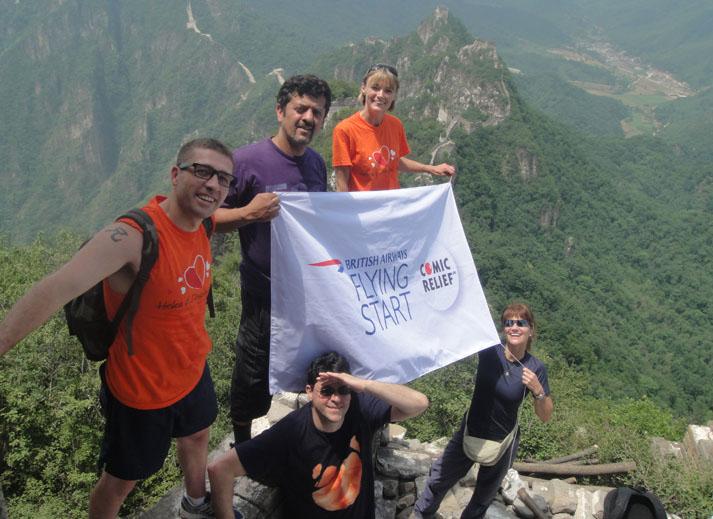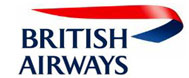 I
want to thank you and your team for helping us completes our recent charity trek in China 2011. Your guides made all the difference and went out of their way to help us complete this challenge.
We couldn't have done it without your help.
You can be justly proud of the people that work in your organisation and on behalf of British Airways London Terminal 5 a big thank you! I strongly recommend using Great Wall Adventure to any other organization and I will be honored promoting this company for further treks in China.
-- Ray Mausolle, Health & Safety Co-ordinator, British Airways, Terminal 5, Wellington Road Hounslow, London
Photo: British Airways 2011 Charity Excursion at Jiankou and Mutianyu
Highlights:
*This is a great hiking trip that is fun for the whole family! It includes both unrestored and rugged "Wild Wall" along with tastefully restored wall, making it a perfect hike for comparison and understanding more about the true Great Wall. This tour is an amateur photographer's dream. Maybe you can sell the pictures from your trip to National Geographic! Here is Jiankou!
You'll have a unique opportunity to visit a local farmer's house at the foot of Great Wall. You'll be shocked to how those farmers are still living in poverty despite China's fast economic growth. These farmers are the lost children of China's development.
While other companies bus you from section to section, Great Wall Adventure Club lets you personally experience the majesty of the Great Wall by allowing you to physically pass from one section to the next. In contrast to driving across, this lets you see the differences between the restored, maintained, section on one side and the radically different "wild wall" on the other.
Here is how one hiker described her Jiankou-Mutianyu trek after completing it:
"Seeing the wall in both unrestored and restored state is an absolute must. We finished the hike off with the toboggan ride back down and then finished the day with a lovely late lunch in a nearby restaurant. A once in a lifetime experience not to be missed at great value for money. Our guide was very polite and a very good person, he was always attentive to our needs and was always paying attention to everything so that we didn′t have any complaint, very remarkable service." –James Mellor, Canada"
Detailed
Jiankou-Mutianyu Hiking Itinerary
(10 kms/7 miles on the mountain, 3 - 4 hours of hiking)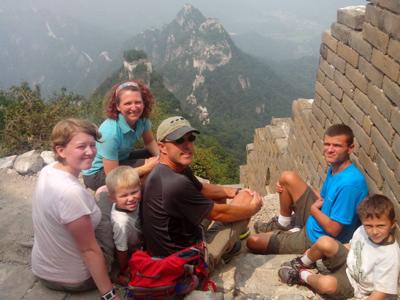 The day usually begins at 8:30 AM. Your guide and also driver will collect you at your hotel. We will drive by a personal van to the Jiankou area of the Great Wall as well as begin trekking to Mutianyu.

The Great Wall at Jiankou lies in the district of Huairou, concerning 80km/50miles northeast of Beijing. Jiankou Great Wall was a vital section of the wall in Ming Empire (1368-- 1644). Owing to the requirement for renovation, the wall is considered one of one of the most harmful sections of the Ming's wall surface. For your safety, we are taking the path that is not hazardous but still breath-taking
.
Prior to climbing the mountain, we'll first take a brief browse through to a local town called Xizaizhi at the end of Jiankou Great Wall. We'll have the one-of-a-kind possibility to see this regular town where Chinese farmers have actually been living for centuries, using the exact same farming approaches and living in the very same traditions as well as people personalizeds that have actually been given for generations upon generations. They still maintain what they've been making use of for farming and living. You can visit their home as well as lawns as well as you can chat and take pictures with them. As you recognize, 80% of the Chinese living in this land is from the countryside and also a big percentage of the population is still staying in poverty. "EUROPEAN cities with an African countryside" is exactly how a record released in China this month defines the void between thriving Beijing as well as the nearby "belt of destitution" in Hebei District around them - A lot of Great Wall sections are located in Hebei district.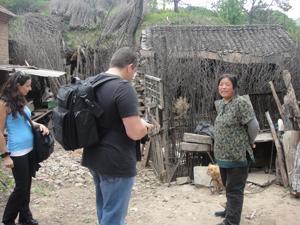 After claiming "Farewell!" to the village grandma, we'll begin our walking simply from the entry course contrary to the town. In order to hike on Jiankou, first, we have to climb this course for about 40-60 minutes to reach it. Our walk today will certainly take around 4 hours and also will cover 10km/ 6 miles. The Jiankou area is understood for its durability as well as wild appeal, and also you will fear of the magnificent sights it pays for. As soon as we reach Jiankou we will see a deserted watchtower that gives you a breathtaking sight of the whole valley. In the morning, the sight is priceless with its early morning fog. This area of the wall is not well known by visitors, although if you see a picture of the Great Wall from unique traveling magazines, chances are it is from Jiankou. This is the pinnacle of exotic Great Wall landscapes
.
We'll begin with Zhengbeilou (see picture over) where is the most effective place to take pictures. This part of the wall surface is usually empty, so you will have some tranquility as well as tranquility on your walking today. One more emphasize of Jiankou is the adversary monitoring tower known as, "Ying Fei Dao Yang", so named due to the fact that this watchtower was erected on the highest possible peak in the location, and eagles and also hawks often perch on it. Although the stunning wall surface is gradually being conquered by tiny trees and also brambles, but the sight from the top is still magnificent! Nevertheless, it is pretty much from Zhengbeilou to see "Ying Fei Dao Yang" clearly.

From Jiankou we will certainly cross over onto Mutianyu, a section of the wall surface that has been greatly restored. Although it has obtained a new look, it avoids the army of tourists that plague Badaling. Mutianyu uses some awesome sights of the valley and wall surface below, as well as if you aim to your right you'll see a huge indication inscribed in the side of the mountain urging you to "Cherish the teachings of Chairman Mao". Mutianyu has likewise become prominent for seeing international leaders and also celebrities.

You can hike down to the parking area, take a cable car, or take a toboggan flight (very advised, and also great deals of fun!) to satisfy our driver. We will then drive back to Beijing and also drop you off at your hotel. This trip can be taken at any factor in the year. Also in wintertime, the snow-covered wall surface makes for the excellent scenery
.
It takes around 2 hours to drive back to Beijing from Mutianyu. Prior to that, we'll stop by a Chinese restaurant to treat you lunch with standard stir-fries and also rice. If you are vegetarian, there is not a problem. We'll get special recipes for you.

Ultimately, your guide will certainly you send you back to your hotel by 5 pm or earlier depending on the traffic.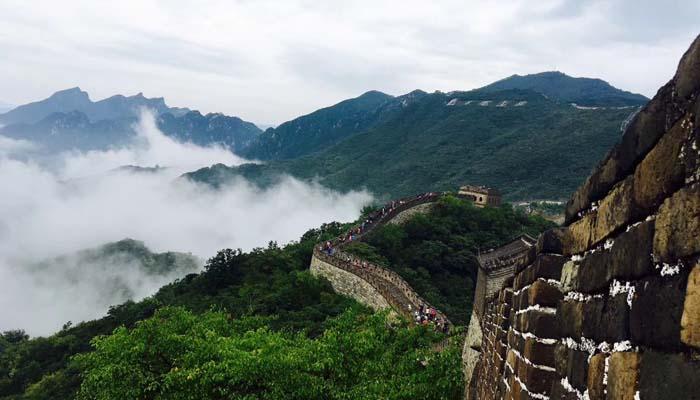 Mutianyu Toboggan (German technology) - former U.S. First Lady visited Mutianyu in April, 2014

Optional Toboggan Run at Mutianyu


(extra for just RMB50 or $9, same as cable car/chair lift)

"You'll surely be intrigued about taking the toboggan down from Great Wall to the entrance gate down the hill. You can ride as fast or as slow as you want. However, it is also a driving test. One person to a toboggan, you have a little handle with which you press down to go faster and pull up to stop. But if you are not intentionally pushing it, it will slow down anyway. "It is funny when we Westerners are on there, because we like to go a bit quicker than the Chinese (ride a lot quicker) and you hear the shrill voices of locals shouting "brake! brake! Slow down!" It is hilarious. Go on it even if it is just to hear that." --

taylorstonebridge

on LonelyPlanet

People at age 70 have managed the riding successfully. Can you?