TOUR A

3: Beijing Daily

Group

Tour
- Graceful Mutianyu Great Wall One-day Tour (No-shopping)
(With Gourmet Chinese Lunch)
Highlights:
<![if !supportLists]><![endif]>
<![if !supportLists]> * <![endif]>Hike the Great Wall at Mutianyu, a prime piece of restored Great Wall which bends and twists over the countryside.
* This tour comes with your own English-speaking guide and driver, ensuring that your tour is a safe and relaxing excursion.
* No shopping stops on this small group tour!
* Gourmet Chinese lunch!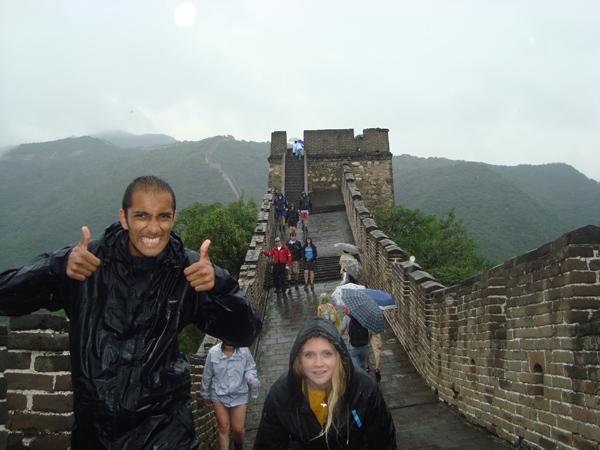 At about 7-8 am your English-speaking guide and driver will pick you up from your hotel/hostel (with the 3rd Ring circle), and from there we will make the approximate one-hour drive to the Mutianyu Great Wall. The Mutianyu section of

the Great Wall is a masterpiece of restoration, with 22 original style watchtowers. Mutianyu [moo-tyen-yoo], meaning 'Admire Fields Valley', is the longest fully-restored Great Wall section open to tourists. The wall, built with slabs of granite, is 22 km (14 miles) long, seven or eight meters high and four or five meters wide, crenellated on both sides.
With the greens of pines and cypresses covering ninety percent of the surrounding area, the scenery here is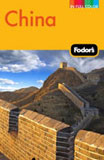 beautiful all the year round. The Mutianyu Section of the Great Wall has 1500 years of history and today's wall is a replica of the fortifications of 1568. Construction began on this section of the Great Wall in the Northern Qi Dynasty (550-577). During the reign of Emperor Hongwu (1368-1398), General Xu Da rebuilt the Great Wall on its original foundation. Mutianyu Pass was fortified in 1404 (the 2nd year of Emperor Yongle's reign) with a rare triangular formation of three interlinked watchtowers. Construction was finished on the wall at Mutainyu, as it now stands, when General Qi Jiguang was transferred the area to command the garrison in 1568 (the 2nd year of Emperor Longqing's reign). We'll spend about 2.5 hours on the Mutianyu Great Wall.
Once we're done, you can hike down to the parking lot, take a cable car, or take a toboggan ride (highly recommended, and lots of fun!) down to meet our driver. We'll then have lunch at a local restaurant, allowing you to refresh and recharge yourself after today's hike. You'll then be taken back to Beijing, where you'll be dropped off at your hotel/hostel by about 5:00pm, which will give you the option of still being able to plan something for the evening such as an acrobatic show or Kungfu show.
Included: Personal transfer from and to your hotel (within the 3rd Ring circle), general admission to Mutianyu, English-speaking tour guide, nice minivan, and lunch.
This tour program was introduced and recommended by Fodor's China Guidebook and USA Today Travel!
Pickups: To clarify, a group tour means that we will pick you up from place to place in the morning and that can take time. If you book a private tour then there would be no need to go around the city to pick up others. As you are probably well aware, Beijing traffic effects a lot of what we do, but nevertheless, we should have done a better job of communicating with you and giving you the most out of your day with us.
Please be advised that this tour is not fully guided. The tour guide will pick you and other guests up from different hotels/locations in Beijing in the morning, and then will take you to Mutianyu. Upon arrival, your guide will show you where to get started, and if you wish to take the cable car, your guide will help you buy tickets at the entry. You will then get to explore the Mutianyu Great Wall by yourself for about two hours. You can then disembark from the Great Wall either on foot, cable car or toboggan. The guide will take you to the parking lot, and then you'll be driven back to Beijing.
If you wish to have a fully guided tour, then we recommend you consider our
private tour
. The purpose of this group tour is to provide customers with the convenience of getting to and back from the Great Wall safely and with the reduced hassle of not having to take public transportation.
| | |
| --- | --- |
| Mutianyu Chair Lift (Optional for RMB60) | Mutianyu Cable Car (Optional for RMB60) |
Daily Departure
:
Sign up and you'll be on the way!


We depart daily! Please use the form on the left to submit your order immediately. This is the fastest way to register your tour.
Deadline:

8

PM the night before the hiking date.



Free
hotel pick-up & drop-off!
Free lunch!