Three departures for your convenience!
AM TOUR: 8 AM*; PM TOUR: 12 PM*; SUNSET TOUR: 2 PM*
*
Time also can be customized to fit into your schedule.

*
Airport pickup & drop-off available for lay-overs.
We will pick you up from your hotel at 8:00 am, or if you prefer, we can pick you up later in the day at 12:00 pm or at 2:00 pm (Your choice). We will then drive to the
Mutianyu
section of the Great Wall.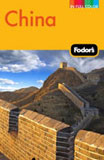 Mutianyu is located 60 kms (37 miles) northeast of Beijing in Huairou County. As one of the best-preserved parts of the Great Wall, the
Mutianyu
section of the Great Wall used to serve as the northern barrier defending the capital and the imperial tombs. First built in the mid-6th century during the Northern Qi,
Mutianyu
Great Wall is older than the
Badaling
section of the Great Wall. In the Ming dynasty, under the supervision of General Xu Da, construction of the present wall began on the foundation of the wall of Northern Qi. In 1404, a pass was built in the wall. In 1569, the Mutianyu Great Wall was rebuilt and till today most parts of it are well preserved.
Compared with other sections of Great Wall, the
Mutianyu
Great Wall possesses unique characteristics in its construction. Watchtowers are densely placed along this section of the Great Wall - 22 watchtowers on this 2,250-meter-long stretch. Both the outer and inner parapets are crenellated with merlots, so that shots could be fired at the enemy on both sides - a feature very rare on other parts of the Great Wall. The Mutianyu Pass consists of 3 watchtowers, one big in the center and two smaller on both sides. Standing on the same terrace, the three watchtowers are connected to each other inside and compose a rarely seen structure among all sections of Great Wall. This section of the Great Wall has seen its fair share if important visitors, from world leaders (including former U.S. President Bill Clinton and British Prime Minister John Major), to sports clubs (the NBA's Houston Rockets).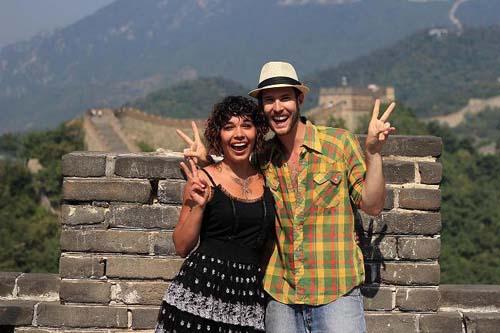 While Mutianyu does get its fair share of visitors, it does not get as packed as
Badaling
, allowing you to have a peaceful time exploring the wall. After walking around on Mutianyu, you have the option of coming down via walking, taking a cable car, or taking a toboggan ride (lots of fun and highly recommended!). After meeting our car in the parking lot, we will transfer you back directly to your hotel.
With most Great Wall tour companies, they think it's enough to just drive you to the Great Wall, drop you off, and take you back to your hotel. That's where we go the extra mile. In addition to providing transportation, we will personally guide you while on the Great Wall. While there your personal guide will provide you with knowledge and history of the Great Wall along with some fun anecdotes and other stories that will only enhance your Great Wall experience. When you choose Great Wall Adventure Club, you are choosing a fully immersive and interactive Great Wall experience, one that is more than simply a "hike". In addition, your personal guide will ensure that your tour is not only fun and informative, but safe as well.

For those business travelers or those with limited time available, this is the best way to get your Great Wall fix. While a half-day event it will still allow you plenty of time on the Great Wall (about two hours). We'll be glad to customize this tour for your needs (for example, drop you off at train station, airport, a conference venue, etc.*)
This tour comes recommended by Fodor's in their most recent China travel guide
and
USA Today
's "Travel Guide for the Great Wall at Mutianyu in China."
*
Optional Toboggan Run at Mutianyu
(extra for just RMB50 or $9, same as cable car/chair lift)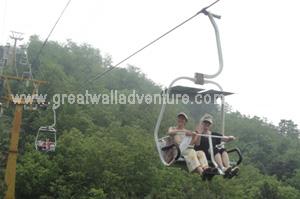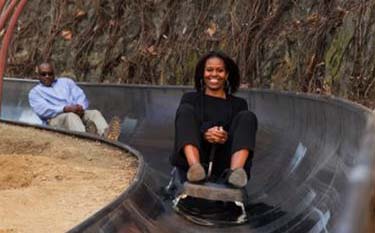 Mutianyu Sky Chair Lift and Toboggan (German technology). See who is playing here?