BEIJING OPERA (PEKING DRAMA)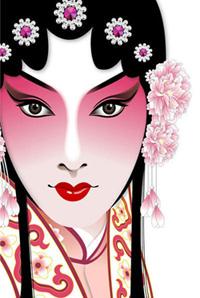 Great Wall Adventure Club was
proud to receive 259 athletic family
members and friends during the
2008 Beijing Olympics. We are
providing you the same quality service for your Beijing bus tour!


Quick Sign-up or Ask Questions
Great Wall Adventure Club

Smart tour with smart agent!
TM
One World One Dream One Club
Beijing Daily Night Tour D2 -


Beijing Opera (Peking Drama)

Beijing Opera is a form of traditional Chinese theatre which combines music, vocal performance, mime, dance and acrobatics. It arose in the late 18th century and became fully developed and recognized by the mid-19th century.[1] The form was extremely popular in the Qing Dynasty court and has come to be regarded as one of the cultural treasures of China.[2] Major performance troupes are based in Beijing and Tianjin in the north, and Shanghai in the south. Fundamental to the performance and overall ambience of traditional Beijing opera is the venue. There are many restored venues in Beijing dating from the late 17th century onwards, the opera stage at Prince Gong Mansion, Zhengyici-xi-lou and Huguang Guild Hall, being among them. However, modern venues for the general operatic and theatre stage are also common, such as the National Centre for the Performing Arts, and the Chang'an Grand Theatre located on the East Chang'an Avenue is an example of modern Beijing opera theatre.
PRICE

RMB249 or USD38
(ticket + theatre drop-off)
Daily Departure
: Sign up and you'll be on the way!



Free
hotel pick-up & drop-off!
TOUR ITINERARY

Beijing Opera (Peking Drama)

Tour code:


GWA-BJBUS-D2
TOUR DETAILS:

Tour Destination: Beijing
Tour Duration: Half-Day
Time Duration: 6:00PM-10:00PM
Tour Type: Coach Tours
Tour Frequency: Daily Night

Tour Itinerary:

1: Pick up service by your tour guide and driver at 5:30PM-6:30PM
2: Show Viewing (7:15pm-8:45pm)
3: Drop-off service at the theatre
Note: Times listed above may vary due to factors outside the control of the Tour Guide and Driver (Example- traffic or weather conditions)






Check other Beijing touring programs.