Great Wall Sunset Hike at Jinshanling and West Simatai
(followed by gourmet dinner)
TOUR 1S3: Beautiful Sunset Views at Jinshanling Great Wall
Popularity Ranking:



*Ranked by the quantity of signups of all 1-day hiking routes.
Impossible is a word to be found only in the dictionary of fools. -Napoleon Bonaparte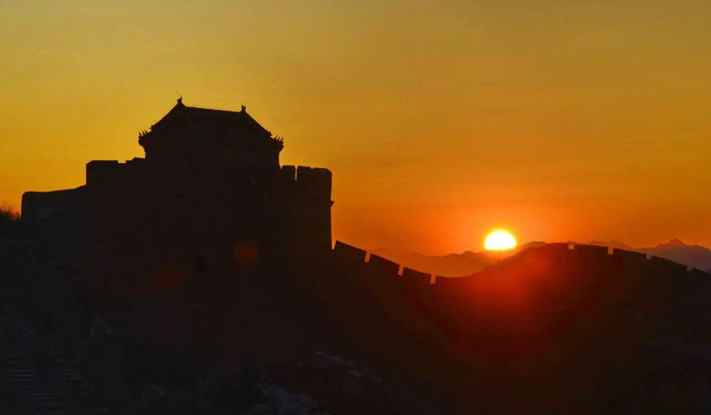 Highlight

- Witness something that most travelers never ever reach see-both the dawn and sunset over the Great Wall. This view will take your breath away, as well as will be just one of the most photogenic opportunities of your China see.
- On this walking you will certainly get the best of both Great Wall worlds, both wonderfully brought back wall, in addition to the wild as well as remarkable unrestored Wild Wall, making the walking much more interesting than others.
- Dinner in a good restaurant at the foot of the Great Wall is included!

Departure:

Our Great Wall hiking is a private service. What this means is that you can hike on the Great Wall at any time at your convenience. If you would much

rather be part of a group for the experience for economic and social reasons

, we'll check to see if there are more signups for the same date as your own. We'll keep you updated whenever there are more. If you would like to keep your tour a private one, please let us know and we'll assign you a guide and driver.

Detailed Hiking Itinerary: (10 km/6 miles on mountain, 3 hours of hiking)

In order for you to catch the sunset we'll be starting your tour later in the day. You will be picked up from your hotel between 10 and 11am, and from there we'll drive out to the Simatai West Great Wall. The Simatai West to Jinshanling path-and-wall-top walk is about 11 kilometers (7 miles). You'll take in 37 watch towers: 14 watch towers on the Jinshanling section and 23 towers in the Simatai West portion.

While the eastern portion of Simatai has been permanently closed, the western section of the Simatai Great Wall is still open to hikers. The Simatai section of the Great Wall is one of the few sections to retain the original appearance of the Great Wall. It's very varied in makeup. Simatai has many characteristics of other Great Wall sections, and some unique features of its own. It is often described with the following five words: perilous, dense, diverse, artful, and peculiar. The Simatai Section of the Great Wall was originally constructed in the Northern Qi Dynasty (550–577). It was rebuilt and extended in the early Hongwu years (1368–1398) of the Ming Dynasty. Like most sections of the Ming Dynasty Great Wall often visited today, this section also underwent construction under the supervision of General Qi Jiguang (1528–1588).

After about ninety minutes-two hours of hiking we will eventually cross into the Jinshanling Great Wall. The Great Wall at Jinshanling is one of the best preserved parts of the Great Wall with many original features. It got its name because it was built on the Greater and Lesser Jinshan ('Gold Mountain') Ranges. The Great Wall at Jinshanling was initially built from 1368 to 1389 in the Ming Dynasty (1368–1644), and in 1567 and 1570 rebuilding of the Wall was mainly directed by General Qi Jiguang (1528–1588). The most special features of this section are the 31 watchtowers. According to the different terrain, the watchtowers were built in different shapes: tall or short, rectangular or square, with three to five embrasures. Most watchtowers are one or two floors. A rare three-floor watchtower can be found at the west end of the Jinshanling section (which unfortunately is currently a military restricted area).


Before we climb down from the Jinshanling Great Wall, we'll stay in order to view the sunset over the Great Wall. This experience will be a nature lover's delight, and is also a great opportunity for photos. It is sure to be a moment you will never forget, and we guarantee it will be a highlight of your China experience.





After climbing down the wall we'll have dinner at a nearby guesthouse. The homemaker right here is going to serve you authentic Chinese food such as Kong Pao Poultry, Green Pepper and also Pork, Fried Tofu in Spicy Sauce, also Sweat & Sour chicken, as well as vegetables (great for vegetarians). What's more important is that all the veggies she uses are grown in his very own yard, so it is organic and also fresh!

Adhering to supper we'll drive back to Beijing, where you will be left at your hotel, finishing your scenic tour. If you are capturing a flight or train, we'll send you to the airport terminal or station for a moderate fee.



Note: Please remember to bring your own snacks and the following:

* Tough hiking boots, sunscreen and sunglasses
* Backpack, and snacks or energy/protein supplements you want to have before dinner
* Extra cash for driver/guide tips
* Don't forget your camera!