Great Wall Charity Trek from Beijing, China
- with the founding father of the Great Wall trekking industry since 2003
Great Wall Adventure Club is the largest trekking supplier for 90% of the Great Wall charity organizers in the UK, USA, Canada and Europe.

British student group celebrated at the Peace Fort of the Great Wall of China, 2013
In addition to providing student and university groups with an unbelievable Great Wall experience, we also believe in improving our global community, which we are proud to contribute to with our Great Wall charity treks. Our Great Wall charity trekking programs operate similarly to our school expeditions. We also partner with a number of voluntary organizations, companies, community groups, and non-profits for fundraising events.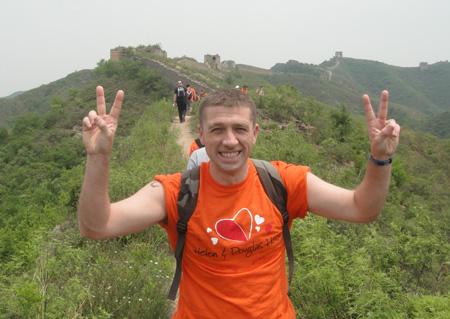 Just think, what could inspire your association more than a thrilling and exhilarating adventure on the Great Wall? Not only is it a chance to visit one of the world's most impressive historical sites, the Great Wall, but also it offers a rare opportunity to trek and camp in a remote part of rural China and to experience local life in its most unspoilt state. As with our school and corporate charity expeditions, we can take care of your entire trip needs, be it airfare, lodging, further sightseeing, and hiking and camping materials. And of course, our rigorous safety standards still apply.

If you are a voluntary or charitable organization or if you wish to launch a charity adventure for your company, please contact us today if you are interested in working with us on a Great Wall charity trek. As a leader in responsible travel, we understand the hard work and dedication it takes to making a difference in the world. Please let us reward your effort with a journey that you'll never forget.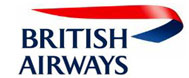 I want to thank you and your team for helping us completes our recent charity trek in China 2011. Your guides, Mr. Chaney, Vivian and Li made all the difference and went out of their way to help us complete this challenge. We couldn't have done it without your help.
You can be justly proud of the people that work in your organisation and on behalf of British Airways London Terminal 5 a big thank you.
I strongly recommend using Great Wall Adventure to any other organization and I will be honored promoting this company for further Treks in China.
I hope our paths we will meet again in the future.
Ray Mausolle
Health & Safety Co-ordinator
British Airways
T5 Baggage Services LHR
South Airside Report (Arrivals Level)
Terminal 5, Wellington Road Hounslow, London
Just wanted to let you know that my team had a great time! They said the guide was really good!! :)

Mayumi Whitworth
Google, Inc., USA

You have treated our group so well over the past two years and for that we are so grateful. Your organization was easy to work with, trustworthy and very accommodating. Thank you so much for all your efforts.

"I still remember the first day you met us at the airport, everyone was as quiet as a mouse, but now I bet your ears ring of your voice in you sleep.

I could not have asked for anymore from you guys, you guys are legend. Leo, you are an encyclopedia. You have educated me so much! Guys, you never fail to put a smile to your face. You famous quote "always up!" I am sure EVERYONE has written that in their massage.

You have made this trip such a memorable experience for everyone! Your morning calls, motivating us to move on and bringing a different perspective to life has definitely captivated in our lives.

"

--Christine, Participant from University of Birmingham, 2015 Summer Expedition College Charity Group