Two-day Hiking
on the Great Wall
Great Wall in Water!
TOUR PRICES

(per person)


| | |
| --- | --- |
| # of Head | USD |
| 1 | 1034 |
| 2-3 | 567 |
| 4-5 | 517 |
| 6-9 | 467 |
| 10+ | 434 |
Kids under 3 are free.
5% for aged between 3-12.
5% with valid student ID

Climbing Pole Rental:
$6/each/day; $10/pair/day
Chengde-Panjakou Reservoir-Xifengkou Two-Day Hike

Route 2C : Imperial Tour to Chengde and Hike at Great Wall by Water
POPULARITY RANKING*:


*Ranked by the quantity of signups of all 2-day hiking routes.
Highlights:
* Experience the beautiful palaces and temples of the imperial resort city of Chengde
* See the rare underwater Great Wall at Xifengkou, which is also the battle field for the Chinese war of Resistance against Japan in 1933.
All meals included!
Day-by-day Hiking Itinerary (B=breakfast, L=lunch, D=dinner)
Day 1: Beijing-Chengde (L+D)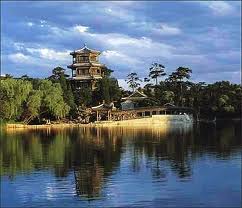 Your guide will meet you at your hotel between 7:30-8:00 AM. You will then head to Chengde by private van. Once in Chengde you will visit the Mountain Resort (known as the Bishushangzhuang in Chinese), a vast imperial garden once used as the summer Retreat of the Qing Dynasty, and a UNESCO World heritage Site. The resort is famous for 72 scenic posts, how many will you be able to find*

After lunch you will visit the Small Potala Palace (Putouzongsheng in Chinese), which was modeled after the Potala Palace of Tibet. It makes up one of the "Eight Outer Temples of Chengde". At the palace you can enjoy the fusion of Chinese and Tibetan architecture, and marvel at the Buddhist sculptures and ornate yellow-tiled roofs.

After visiting the palace you will be transported to your hotel where you can enjoy a delicious dinner and an evening walk around the city of the former summer retreat of the Qing emperors.



Day 2: Xifengkou Great Wall (B+L, 5km/3miles, 1.5 hours)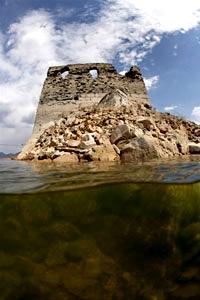 After waking up between 7:30-8:00 AM and taking in breakfast, we will drive directly to the Xifengkou Natural Resort, which is located 60km/37 miles northwest of Qinxi County, Hebei province. Upon arrival, you will take a boat to the Panjiakou reservoir. Where you can Senjoy a picturesque picnic lunch by the lake and the wall.

After lunch you will start your afternoon hiking on Xifengkou Great Wall. For about 5km/1.5 miles. At the Xifengkou section you will witness the unique spectacle of "the Great Wall under the water". Now, due to the construction of the Panjiakou Reservoir, the main part of the wall has been submerged by the rising water but it is still dimly visible, which makes it a unique sight along the Great Wall. Look down at the Xifengkou Great Wall from the top of the mountain and you will see that it looks like a giant dragon zigzagging through the water. The view of the flickering ancient Great Wall between mountains and blue waves, the straight isolated watchtowers and beacon towers on the peaks, and the green ranges of hills all will give you a feeling of wonder and amazement.


In 1933, the Japanese army of aggression against China attempted to attack Beijing from Xifengkou pass through customs. The Chinese army stationed along the Great Wall rose in resistance in Xifengkou, Gubeikou, and Lengkou in east Hebei Province. In Xifengkou, anti-Japanese General Song Zheyuan lvbu towards the enemy, patriotic soldiers with sword enemy lost some people, creating the famous sword of March.

(Photo: Chinese army defended the Great Wall and their country in 1933).



Stuff to bring on your trip:

* Tough hiking boots, sunscreen and sunglasses, and water
* Backpack, and snacks or energy/protein supplements you want to have before lunch
* Extra cash for drive/guide tips along with money for either cable car or toboggan ride
* Don't forget your camera!

We have up to 8 different routes for overnight hiking and camping on the Great Wall!



Read complete itinerary of Route 2X: Forbidden City + Sleep in the Watchtower (Camp!)




Read complete itinerary of Route 2AA: Gubeikou-Jinshanling-Jiankou-Mutianyu hike (Camp!)






Read complete itinerary of Route 2AB: Gubeikou-Jinshanling-Second Valley Hike & Camp (Camp!)





Read complete itinerary of Route 2B: Huanghuacheng-Jiankou-Mutianyu hike






Read complete itinerary of Route 2C: Chengde-Panjakou Reservoir-Xifengkou hike.



Read complete itinerary of Route 2D: Panjiakou Reservoir-Xifengkou hike.


Read complete itinerary of Route 2E: East Qing Tomb-Huangyaguan hike.



Read complete itinerary of Route 2F:
Laolongtou-Shanhaiguan-Sandaoguan-Jiaoshan-Jiumenkou-Huangtuying hike



QUICK LINKS TO:



1-day hike |

2-day hike |

3-day hike |

4-day hike |

5-day hike |

7-day hike |

9-day hike |

12-day hike |

Bus Tours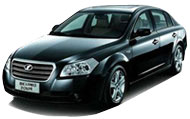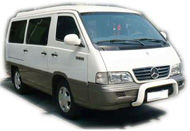 We use safe and quality vehicle for your best tour experience.