Great Wall "Farmotels"
as we call them
- Great Wall Hostels for Your Overnight Lodging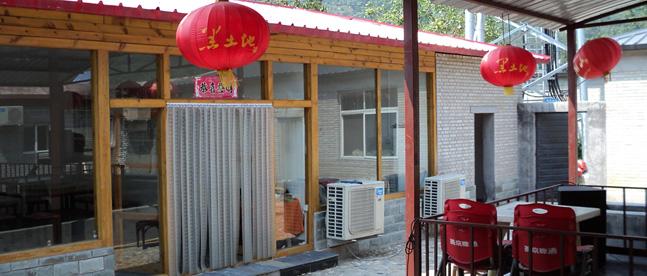 While hiking the Great Wall in the Chinese countryside, finding a place to spend the night can be a bit of a challenge. However, through a rigorous process of inspection we have discovered the establishments that are best suited for Western visitors. We call these establishments "farmotels" because these guest houses and hostels are owned by farmers. All of these farmotels are conveniently located at the foot of various Great Wall sections, meaning that the next day you could roll out of bed and get started on your trek. All of these farmotels feature clean beds and sheets, hot water, TVs, and are furnished. Usually the owners of the farmotel will cook you breakfast and dinner, giving you an amazing opportunity to try some authentic and traditional rural Chinese dishes.
Before setting foot in any one of these farmotels, we have already carefully inspected the rooms, food, and premises for cleanliness, comfort, and safety. Of all the hostels/guesthouses situated near the Great Wall, these are the best ones.
However due to their rural location there are a few amenities that are lacking, so we'd like to advise you on bringing some items (especially toiletries) that you would normally use in a hotel. To make sure that your "farmotel" stay is satisfactory, please plan on bringing some of the following: wash towel, shower towel, shampoo/conditioner, tooth paste and brush, mouth wash, toilet paper, dryer, and slippers. If you can think of any items your children might need it is probably better to bring those as well.
Smart tour with smart agent. TM