Beijing Silk Market - Street for Shopping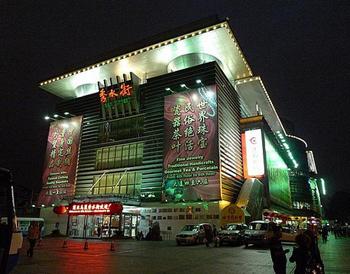 Up until 2005, this market was called Silk Street or Silk Alley and had the same location but was an outdoor market. Today, everything is covered by a roof and this market is probably the most visited by foreign tourists in Beijing. Just as the Hongqiao Pearl Market offers more than pearls, you'll find that the Silk Market offers a lot more than just silk.
With its growing popularity, it is now regarded as one of the symbols of Beijing together with the Great Wall, the Summer Palace, and roast duck. Many foreign visitors, including some celebrities, enjoy Silk Street for shopping or having their clothes tailor-made. The former president of the US, George Bush, once went there with his daughter to buy some silk robes, and the wife of Jacques Rogge (8th President of the International Olympic Committee) also went there to buy traditional Chinese dough figurines.
In the basement floor you'll find shoes, belts, handbags and suitcases etc. On the first and second floors there are mainly designer clothes. Be careful to try on everything you buy here, as you want to be sure you get the right size. Silk products are sold on the third floor: ties, tablecloths, traditional clothes as well as dressing gowns, underwear and many other products made of silk, and children's wear. There are also tailors here, willing to make suits or dresses for tourists that often pay a little more than they should.
Floors four and five have jewelry, pearls, Chinese crafts and art, watches, electronics etc. Having walked all the way up here, you'll probably be quite tired of all the yelling salespeople pulling and gesturing at you. In that case, continue to one of the restaurants on floors five and six, where you can sit down and have a snack.
You are certainly welcome to buy something as gifts for your friends and families back home. However, you should be careful buying "expensive" gifts such as fake Swiss watches and bags. They can be confiscated and fined upon entry or exit of China and your home country. You can also buy useful items such as sunglasses, hat, jackets, winter pull-overs, shoes if you find you've forgotten to bring them from home. In the past, we've have some Great Wall hiking customers who suddenly needed a backpack or a pair of new shoes. We advised them to buy it from Silk Market for cheap.
For those student groups visiting Beijing, the Silk Market is a place where you can learn China's commercial market, as the Silk Market is a controversial place where brand products are counterfeited despite China government's pressure on eliminating such astonishing infringement. The Silk Market itself is a history of how China has developed. In fact, during the 90's, U.S. trade officials visited Beijing in order to protest the infringement that was occurring at the Silk Market. However, at night, these same trade officials would shop and peruse the Silk Market in order to find some bargains and steals!
Since there are a great number of foreign tourists who visit this market, the salespeople here are pretty good at speaking English. Moreover, they often know a few selling phrases in a number of other languages, like Spanish, Italian, German, French and Swedish. During your visit to the Silk Market, you can practice your bargaining skills, something you normally wouldn't get to do very often in your country of origin. In fact, while you may not actually purchase something here, getting the chance to practice your negotiating skills can be a lot of fun in its own right!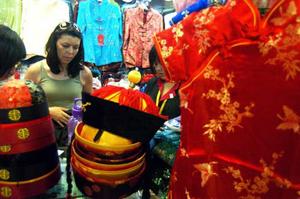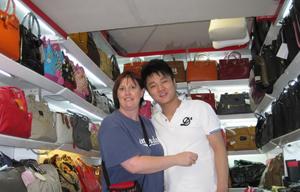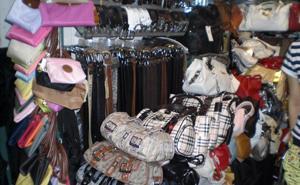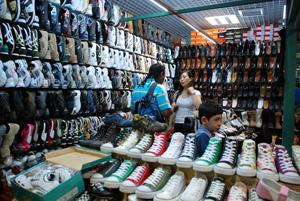 Check our Beijing Bus Tour Programs. You can tour Beijing with our group bus tour programs for various routes.
Learn more about Beijing private and non-private tours.