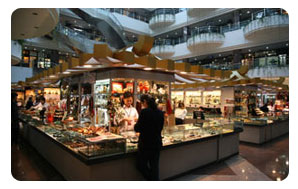 IATA PEK
Beijing Capital International Airport is located in northeast of Beijing, capital of People's Republic of China, and 25.35km from the Tiananmen Square, center of Beijing city. It is not only an aviation gateway of China and a window for international communication, but also a radial center for China's civil aviation network, featured in a large-scale international airport, biggest scale, fullest facilities and busiest transportation in China.
Beijing Capital International Airport, under the administrative control of Civil Aviation Administration of China (CAAC), officially opened on March 2nd 1958. With the development of civil aviation business and the increasing volume of passenger and cargo transportation, it was expanded into a larger scale.
There are three terminals at Beijing Capital International Airport and for servicing airlines please refer to Terminal 1, Terminal 2, and Terminal 3 (Click to learn the airport arrival photo guide for Terminal 3).
To get into town from the Airport you may choose to go by either by Taxi, which is more convenient or by Bus which is a cheaper alternative.
Here is a list of airlines that come to Beijing Capital International Airport. Find your airline and look up your information about your Terminals.
If you travel with us on your Beijing tour, we also provide airport pick up so you do not have to take transportation to find your hotel or destination. If you are traveling domestically for your Beijing tour, most likely you will be landing in Terminal 2. If you are traveling internationally for your Beijing tour, or other destinations, you will be landing in Terminal 3 (Please check on Great Wall Adventure Club's own Beijing Airport Arrival Guide and learn how our tour guide will meet you upon your arrival).
Official Website
More information at
http://www.beijing-airport-transportation.com/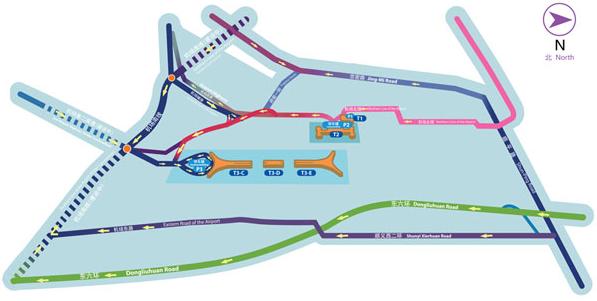 Check our Beijing Bus Tour Programs. You can tour Beijing with our group bus tour programs for various routes.
Learn more about Beijing private and non-private tours.