The Most Trusted Beijing Tour Company
Our Tour Guides Speak Your Language:
English, Russian, Spanish, German, French, and more...


Learn more about Beijing Private Tours and Beijing Bus Tour routes
If you are a family, couple, or friends of two or more, you may be more willing to have private tour to Beijing tourist attractions. If you visit Beijing for business, you may need transfer service, an interpreter or an English-speaking guide to assist you with business talks. Our guides also speak Spanish, German, French, Russian and other languages. They graduated from key language institutes in China, such as the most famous Beijing and Shanghai Foreign Language Institutes. This is just an example of what our tour guides often receive from their guests:
"We just want to let you know how delighted we were with our tour. Our tour guide Summer was excellent! She was extremely knowledgeable about Chinese history and culture, spoke excellent English, and was very attentive to our questions and needs, including holding on to us on the icy slopes of the Great Wall. Her bubbly personality helped make our day on the tour one we will never forget. Thank you!" --- Jeff and Rose Hetrick, USA
Great Wall Adventure Club (GWAC) trip advisor provides professional solutions for individuals, couples, honeymooners, business travelers with information on discount Beijing hotels booking, Great Wall tours, Beijing tours and national tours. GWAC hotel reservation service is handled by our knowledgeable travel consultants of Chinese origin, so you always get the most accurate information to plan your trip. Please check our Beijing Daily City Bus Tour programs. Guaranteed daily Beijing small group bus tours, comfortable 22-seat coach with shared tour guide, the cheapest way to enjoy Beijing sightseeing with over 10 guided group tours covering Tiananmen Square, Forbidden City, Summer Palace, the Olympics Site and other attractions.
We can do both Private Beijing tours and Group Beijing bus tours. The difference is what you make of it! If you'd like private transportation, private tour guide, and private service, the private Beijing tour is the way to go. You have your own car with your private tour guide that will take you to place you want to go. The side, it will cost more than the Beijing bus tour. If you're a budget traveler, wanting to meet new people, or just prefer a bus, the Beijing bus tour is what we recommend. You will be gathered together as a group and go to the cultural sites of Beijing. No matter what you choose, we can fully accommodate you and customize your Beijing tour the way you want it! Just click on the left Beijing Travel Guide, and find out where you would like to go, see, or shop!
Our club can help you make your business travel to Beijing a success, too. With our personalized service, you'll be enjoying your days in Beijing by visiting famous resorts that you can't afford missing, seeing cultural events that you can't truly experience without getting involved. Your business travel to Beijing will be more successful by hiring an interpreter from us.
Beijing

Private Escorted Tours in English, Spanish, German, French, Russian

GREAT WALL AND CITY TOUR PROGRAM HIGHLIGHTS

Fully customized touring program according to your interest, schedule and budget. Your days in Beijing will be full of the rich content that you can plan to enjoy! Convenient car or mini-van with our professional driver and tour guide. You'll never have the hassle of taking public transportation or taxi to send you to touring destinations. You'll also save much time in awaiting and transferring buses or subway.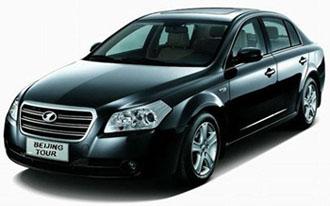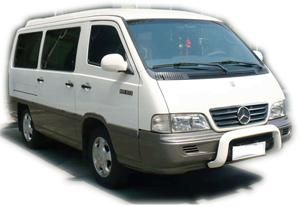 YOUR SAFETY IS IMPORTANT!
At the Great Wall Adventure Club, we only use new and luxury vehicles for your safety and comfortable journey!

Learn more about Beijing Private Tours
Beijing Bus Tours/Group Tours in English and Spanish
GREAT WALL AND CITY TOUR PROGRAMS

Daily group tour departures to most of Beijing attractions on our nice Toyota mini-bus and with our English-speaking tour guide. Click here to choose your Beijing tour routes or click on the bus!