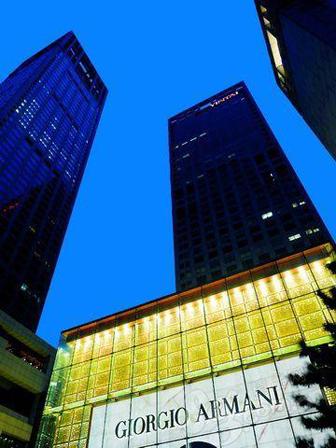 As the capital city of the Five Dynasties of China, Beijing has a history of over thousands of years. It was known as a metropolis with developed businesses and a prosperous economy since ancient times. Many skillful craftsmen settled the area long ago, and passed down their excellent skills generation by generation. We can still find the traditional handcrafts with typical eastern features in the many business streets and markets. Cloisonné, Ivory Carving, Jade and Lacquer are known as the four best traditional handiworks of Beijing. In addition, Curios, Silk, Pearls, Snuff Bottles with Pictures Inside, and Artificial Flowers are also worth buying and well liked by tourists. Candied Fruits and confectionaries of all kinds will make your mouth water, and are wonderful presents for friends.
Where to Buy
Commercial Streets:
A visitor will also find many large and middle sized shopping complexes scattered about the city. Just flow along with the flocks to pedestrian streets and experience the authentic atmosphere of Beijing.
Four largest business zones in Beijing:
Wangfujing Dajie, Qianmen, Xidan Commercial Street and Dongsi
Some featured business streets:
Hongqiao Pearl Market, Xiushui (Silk) Street, Other Pedestrian Streets
Antique Markets:
To buy traditional handicrafts with typical eastern or Beijing features, visitorscan have a try in those antique markets.
Liulichang Cultural Street-a famous antique market
Department Stores:
Large-scaled shopping malls with luxury goods of super brands are everywhere to be found in the city center, such as Beijing Friendship Store, Shin Kong Palace, Lufthansa Center and Parkson.
Feature Stores:
Some feature shops of hundreds years are really worth visiting. For example, silk shop Rui Fu Xiang was opened in 1893, shoe stores Nei Lian Sheng began 150 years ago. Prints of old Beijing are still visible through these time-honored brand shops.
Supermarkets:
Many large international and national supermarkets established their chain shops in Beijing, including Wal-Mart, Metro, Watsons, Carrefour, Auchan, Lotus Supercenter and Century Mart.
Wholesale Markets:
For notions and other small commodities, relatively cheap wholesale markets are best choices if you mind the price rather than clamor and bargaining, where costumes and shoes, electronic and digital products tea or flowers all can be found.
Bookstores:
Books are another important way to know more about the city, the country and a perfect means to spend their free times. Famous and authentic bookstores in Beijing will offer help to foreign buyers to find what they want more easily.
Tips:
The summer hours for most Beijing shopping malls are 08:30 - 21:30; in winter they are closed either a half or one hour earlier than in summer. All the emporia, hotels and large restaurants in city center and Tourism Appointed Stores have foreign exchange counters and ATM. Credit cards (including Visa, MasterCard, AE, Diners club and JCB) are also acceptable there. Bringing some cash is always necessary in the event that you'd like to buy something from the street vendors.
Check our Beijing Bus Tour Programs. You can tour Beijing with our group bus tour programs for various routes.
Learn more about Beijing private and non-private tours.