How to Give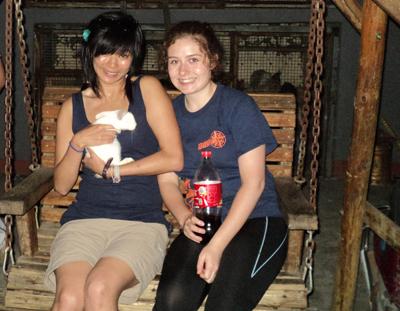 Great Wall Cares offers many exciting ways to invest in specific, sustainable solutions to support our programs for rural China.
Donate Directly: If you wish, you can donate directly to Great Wall Cares. Anything and everything will be accepted, be it books, computers, old cellphones, school supplies, etc. You may bring these things with you during your tour with Great Wall Adventure Club and give them to your tour guides.
Rounding Up: An effective way to donate is to round-up your payment for your Great Wall Adventure Club tour. For example, if you are paying $167 for a Great Wall hike you can can pay $170 and leave the $3 as your donation. If you wish to donate in this way please notify your customer service specialist.
Cultural Exchange: If you are in China with Great Wall Adventure Club then you are invited to meet with residents and villagers of the local communities near your Great Wall hike for a pre-planned event. The event can serve as a donation ceremony, a session of English-teaching at the local school for half a day, or anything that allows you to bond with these communities, giving them hope and yourself a sense of gratification in what you have done.
Great Wall Charity Marathon: Another fun way to give is by participating in our upcoming Great Wall charity marathon. Not only is this a great way to contribute to the cause of rural China, but it's also a picture-perfect backdrop to a once-in-a-lifetime opportunity. For more information about our Great Wall charity marathon, please refer to our tab at the top of this site.