Y
angshuo Big Banyan Tree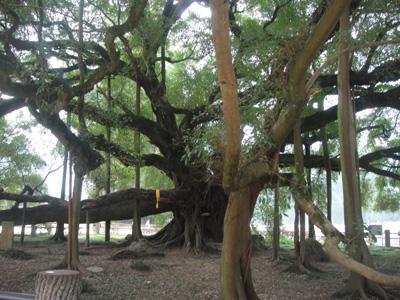 Yangshuo is a place with the best scenery under heaven. It is in here that "the river seems to be a green silk ribbon while the hills are just like jasper hairpins" and that the "landscape in Yanghsuo is the best in Guilin" has been renowned far and wide. However, the giant banyan tree scenic area, which is not far from the county seat, is a place epitomizing the best of pastoral scenes. Therefore, here you'll be able to see the rustic scenes, the most fascinating one in Yanghsuo, and a dream-like wonderland for lovebirds as well.
Standing in the center of the scenic area is a giant banyan tree with branches and leaves looking very much like a huge canopy, and it is at least 1,400 years old. It is said a place where the famous legendary singer, the third sister Liu, pledged her love to a young man by the name of Aniu. Many scenes and pictures in the film "The Third Sister Liu" which once prevailed in China and in Southeast Asian countries were shot from here. The fascinating Yulong River (Dragon-meeting River) and Gold Treasure River make their confluence right in the scenic area. In addition, the Moon Hill is about one km away from the giant banyan tree and is renowned for its natural way in waxing and waning. No wonder people say that it is the most beautiful place on China!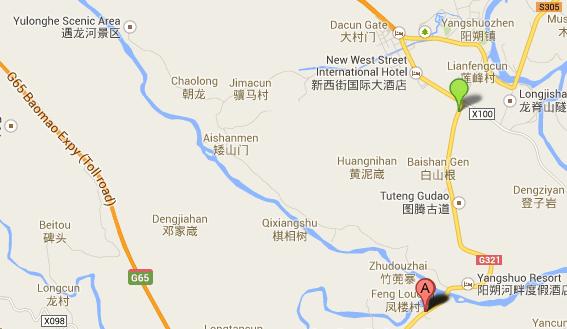 For tours to Yulong River of Yangshuo, please visit Tour-Guilin page for various tour packages.