Guilin Travel & Tour Packages - Tombs of Prince Jingjiang


Located in an eastern suburb, seven kilometers from Guilin City, this is an imperial mausoleum site where eleven princes of the Jingjiang Family during the Ming Dynasty (1368-1644) are buried. The Jingjiang Family is comprised of the descents of King Jingjiang, the nephew of a Ming emperor. During the earlier Ming period, to strengthen the centralization of state power, Ming Emperor Taizu (the first Ming emperor) designated his 24 sons as kings to administer different areas in China. King Jingjiang got his title and built his palace at the foot of Solitary Beauty Peak. The descendent kings chose this mausoleum site as their burial place.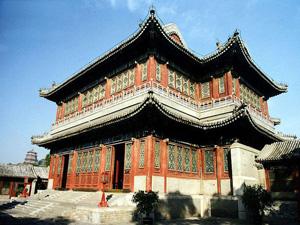 The site is enclosed by a rectangular red wall. More than 300 tombs are spread over 100 square kilometers. Like most Chinese mausoleums, a grand sacred way leads to the inner palace with various animal and official stone statues on each side. There are three routes on the sacred way. The middle one is exclusive for the emperors while the other two on each side are for officials. At the end of the sacred way inside the inner palace are Xian Dian (Prayer Hall) and Bao Cheng (Treasure City). Religious and ancestral prayers are held in Xian Dian and Bao Cheng is the resting place for the kings.

The one tomb open to the public is that of the third king and his consort. Excavated items include gold, silver, jade, pottery, porcelain and other antiques. Among them is a precious, elegant porcelain vase.