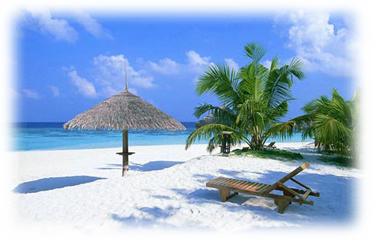 Sanya is situated on the southernmost tip of Hainan Province, covering an area of 1919.58 square kilometers (about 741 square miles) with 209.1 kilometers (about 130 miles) long coastline. Sanya has many natural advantages. Possessing a number of excellent harbors, Sanya is an important port for import and export of trade with foreign countries. Therefore, Sanya is also named the 'South Gate of China' to stress its importance while it plays a vital role in the life of the southern part of China in areas of the economy and politics to transportation.

However, for most visitors, Sanya is a noted tourist resort with mountains, sea, river and city. The favorable climate is hot in summer but warm in the three other seasons so attracting large numbers of followers from both home and abroad every year. The whole of Sanya is related to the sea where you can enjoy a unique tropical oceanic landscape that is totally different from the other provinces of China. Sanya Bay, Yalong Bay and Dadonghai, all golden seaboards of Sanya, are some of the first choices for visitors to spend their holidays. Instead of a busy and exhausting journey, you can relax totally here by strolling along the beaches and breathing the fresh air. If you are an enthusiast of exciting water activities, Wuzhizhou Island is your place to challenge the mysterious and changing sea. Additionally more than 20 ethnic groups including Han, Li, Miao, Hui inhabit Sanya becoming a wonderful place to appreciate the various cultures of China.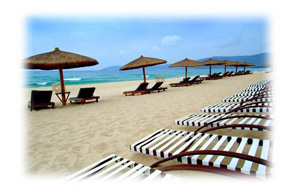 In the last years Sanya developed to become a getaway from Hong Kong and a relaxing place for extending a holiday without a long trip back home. The first international Resort hotel was opened and managed by Swiss hotelier N.C. Solari in 1999, in Yalong Bay.

Presently, international hotel chains have established in what is becoming a world-known destination, especially following the Miss World beauty pageant in Crowne Plaza, a hotel along Yalong Bay. The resort in Sanya Bay, the Palm Beach Resort and Spa welcomed the first Miss China beauty pageant in modern times. The organizer Julia Morley was decided by Sanya to welcome the international pageant the following year.

In 2009 legendary hotel group Mandarin Oriental opened their first property in mainland China in the Dadong Hai area of Sanya.

Because of geographical and political circumstances unique to Sanya, many niche markets have been cultivated in Real Estate, Food and Beverage management, Chinese Language and Cultural exchange, Agro-tourism, and Wilderness Adventures (just to name a few).

Sanya attracts many international travelers as can be seen by the many Russian and English signs throughout the city.

Tasting the local dishes is a must on your journey. Sanya never shirks in its efforts to entertain its guests with a variety of seafood and delicious tropical fruits all the year round. Both of the star-rated hotels and a number of roadside booths serve the freshest seafood. Shopping is also a must on your journey, so don't forget to choose some sea products and beautiful decorations for you or your friends and relatives back home.

Along with the developing economy of this region, Sanya has become much easier for visitors to reach where domestic and international flights can take you in the shortest time. A journey by train and ship will take you a little more time but give you more opportunity to enjoy the natural beauty around you. With good quality, star-rated hotels and reasonable hostels distributed everywhere in Sanya and waiting for you, there is no need to worry about accommodation.