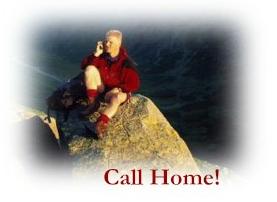 China Travel Phone Cards for International Callback
Online Order & Instant Activation
Call home when you miss home!
Don't lose your connection to your home! Keep in touch with your loved ones or business while you are traveling in China and other countries. Share your China tour experience with your family and your business headquarters in your home country with simple, convenient and economic international calling solutions!

GWAC has formed a partnership with NACI Telecom, a leading international telecommunications services provider based in United States and Canada to offer you professional recommendations of international long distance calling solutions. Depending on how long you are staying in foreign countries and your purpose of your travel, you have options of using NACI Virtual Travel Card and international callback service provided by NACI.
Plan One: VIRTUAL PHONE CARD, AN INTERNATIONAL CALLING CARD

Toll free access to international calling from over 30 countries at deeply discounted rates.
If you are traveling in China and other countries for tourist vacation, your best bet is to use Phone Card. You can order a virtual card service and pay at the end of the month for actual usage (NACI Virtual Travel Card). NACI Virtual Travel Card does not require any front payment, and it works not only in China, but also in 30 countries. The calling rates are incredibly low, for example, $0.60/min to call from China to USA and Canada. 100% free to register. No obligations whatsoever. 6-second increment. Program the entire number, password and destination number into your phones speed dial and call pre-set numbers with only one press of a button. Learn more ...
Below is the list of 30 countries that you can use ONE card for all your calling need.
It is a simple and convenient service for anybody who will call from the following countries:
| | | | | | | | |
| --- | --- | --- | --- | --- | --- | --- | --- |
| Australia | Alaska (US) | Belgium | Canada | China | Czech Republic | Denmark | Finland |
| France | Germany | Greece | Hawaii (US) | Hong Kong, CN | Hungary | Iceland | Ireland |
| Israel | Italy | Japan | Luxembourg | Malaysia | Mexico | Netherlands | New Zealand |
| Norway | Poland | Portugal | Puerto Rico | South Korea | Sweden | Switzerland | Taiwan, CN |
| Thailand | UK | USA | | | | | |
Plan Two: INTERNATIONAL CALLBACK
If you study or work in China, definitely you should try NACI's international callback service. Callback is the solution for the customers located "outside" of the U.S. Our callback services deliver a U.S. phone line to your telephone in any country. Make cheap international calls FROM any country. NACI has the best voice quality of all the call back services available. Rates can be as low as $0.07/min (calling from China to US, Canada and Europe). Free signup and you can pay by the end of billing circle and view all call details on the Internet. Click to see details of NACI's international callback service.