Join the Great Wall Hiking Tours to Meet with Friends from the World

1-day hiking
(15 routes)

2-day hiking (13 routes)

3-day hiking
(8 routes)

4-day trekking
(9 routes)

5-day trekking
(5 routes)

7-day trekking
(3 route)

6-day trekking
(1 route)

9-day trekking
(1 route)

12-day trekking
(1 route)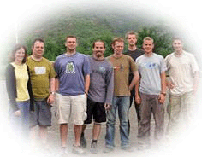 We hike 365 days
a year!

Tours to the Great Wall are operated throughout the year except for the days of severe weather conditions. We are going daily at any time whenever our group is formed without a minimum number of tourists.
Before you go to China, you can book your Great Wall tour packages to hike or trek from our Website. You will receive a feedback Email notifying your registration and contact information in Beijing.
If you are already in China, unless it is for urgent registration, you should still register your Great Wall tour through the Internet by checking into our program pages and order your hike there. Certainly you are welcome to grab a phone and call us at 13811545162.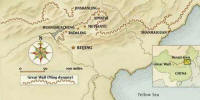 Famous Great Wall Hiking Tours for Great Wall Purists
1-day, 2-day, 3-day, 4-day, 5-day, 6-day, 7-day, 9-day and 12-day hiking and trekking are all available year-round.
Great Wall Jinshanling-Simatai Hiking (One-day Tour)
(Available all year long except for snowing days)
Recommended by the National Geographic Adventure Magazine and About.com
Challenging Grade:



Our flagship program for Great Wall hikers! This is a re-constructured program that our professional English-speaking tour guide is accompanying you throughout the hike. The Beijing municipal agent has ordered travel agencies to obtain license to provide guided tour for hikers to these sections of the Great Wall as an effective means to safeguard the tourists in transportation and hiking. This is a whole-day tour because it takes about four to six hours on the road. So, We leave at 8:00 early morning and returns to downtown Beijing anywhere between 5-8 p.m.

"Some say that the hike between Jinshanling and Simatai gives you a true "authentic" wall experience. My view is that any experience with the Wall is authentic, but if you're looking for breathtaking views in relative isolation, combined with some exercise, then this trek is definitely for you," commented tourist writer Sara Naumann in her article about Great Wall hike on About.Com. Sara then recommended Great Wall Adventure Club for interested hikers of the Great Wall on "What to see in Beijing" page.

Our service fee includes the admission passes to both Jinshanling and Simatai sections, a

nd the

suspension bridge pass to reach Simatai. The admission passes are collected by the Great Wall administration bureau. We have pre-purchased those passes for you.

This program w

as

the hottest hiking program during the Beijing Olympic Games.



Check testimonials from former hikers and view their photos.
Register your tour online today!

Great Wall Gubeikou-Jinshanling-Simatai Hiking (Two-day Tour)
or Huanghuacheng and Jiankou-Mutianyu (Two-day Tour)
(Stay Overnight on the Great Wall! Available from April through October except for snowing days)
Challenging Grade:




Want to stay overnight on the Great Wall? Now you can join Great Wall camping tour for two days with two routes.
Route1 will take you from GuBeiKou to Jinshanling and to Simatai.

Read complete itinerary about this route.

Route 2 will take you from Huanghuacheng to Jiankou and to Mutianyu.

Read complete itinerary about this route.
This program is designed for the trekking and camping lovers. The part of the wall we would trek along is the most magic part of Great Wall in Beijing, where few tourists and nature lovers prefer to visit. You can choose to stay in a local family's home overnight or sleep on the Wall inside a tent. If you are dreaming of enjoying the breathtaking sun-rise and sun-set on the top of the Great Wall, join us now!

The 22km's distance on the wall will take us about 10-11 hours hiking up and down on the range of the mountain in the two days. It is not easy. Every participant must make sure your own health condition is fit enough for the activities!
This tour can be extended to 3-day or 5-day program. Please contact us for details.

Check testimonials from former hikers and view their photos.
Register your tour online today

Single Tour to Great Wall at Mutianyu (One-day Tour)
Challenging Grade:


We have added bus tours to hike on Mutianyu or Badaling section of the Great Wall for those who have limited budget. This trip also include a free side tour to Underground Palace.

Our English-speaking tour guide and experienced driver will send you to Mutianyu or Badaling and bring you back round-trip. We'll group you and other tourists together to fit into a Toyota min-van in order to lower your cost. We'll try to match the dates of everyone who is interested in the tour. Depart at any date as long as a team is formed. We'll pick you up at wherever you stay.

Register your tour online today

7-day hiking on the Great Wall (5-10 day hiking is also available)
Challenging Grade:





Hiking on the Great Wall for Seven days was designed for the Great wall lovers. Built to ward off enemies in ancient times, today the Great Wall brings together people from all corners of the world. Hiking along the Great Wall, is substantially different than simply making the usual short visit. You will not only accept a challenge physically, but also obtain a deeper understanding and appreciation of Chinese history and culture, as well as man's creative power. In the tour, we will start from the Old Dragon Head in Hebei province, the eastern starting point of the Ten-thousand-li Great Wall, to Huangyaguan Pass in Tianjin, and trek on to Simatai, Jinshanling and Gubeikou in Beijing. The sections of the Wall you will visit are typical in architecture, scenery, wildness, and military importance. The total length we will trek in the trip is about 60km. Some part of the wall is too broken to walk, so please be prepared to experience some hardship on the way. You have the chance to visit and explore beautiful sections of the Great Wall that most people will never see.
Please view details of this most challenging Great Wall hiking program.
We also have 5-day or 10-day hiking based on your schedule.
Register your tour online today