Chongqing City Tour Packages - China Three Gorges Dam


The Museum is situated opposite the Chongqing People's Hall. It is not only the largest monographic museum, but is also a public undertaking for the preservation, education, scientific research in respect of cultural relics and the natural environment of Chongqing and the Three Gorges area.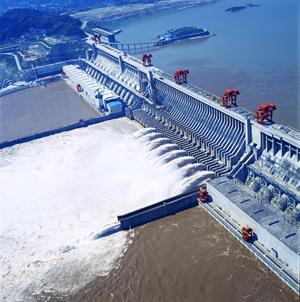 The exterior of the museum has cambered walls and vitreous dome, representing the historical culture of Three Gorges Project and its origins. In addition, there are large-scale reliefs, bronze sculptures and an 'Ecological Corridor' that is one kilometer in length (about 1,094 yards).
The museum occupies a whole area of 42,497 square meters (about 50,828 square yards). The exhibition hall covers 23,225 square meters (about 27,778 square yards), and houses:
Four Basic Displays:
Glorious Three Gorges which reflects the cultural and historical spirits of Three Gorges.
Ancient Ba-Yu which introduces the origin and development of Chongqing history.
Chongqing: the City Road which describes the changes of Chongqing City in the 20th century.
The Anti-Japanese War (1937-1945) which records the wartime ordeals of the people in Chongqing.
Six Themed Displays:
Paintings and calligraphies through the ages
Porcelains of various dynasties
Coins of various dynasties
Sculptures of the Han Dynasty (206BC-220)
Folk customs of the people of southwest China
Cultural relics donated by Li Chuli
Sculptures of the Han Dynasty

Another important exhibit is a 180 panorama of war torn Chongqing depicting the city, when as the provisional capital of China, it was subjected to substantial bombardment by the Japanese over several decades. There is also a 360cinema of Three Gorges that mainly shows the natural and social sceneries of Three Gorges prior to the construction of the dam project.
Chongqing China Three Gorges Museum appeals to visitors from all over the world by its special culture, advanced high-tech and unique management. It has been an important platform of cultural exchanges of Three Gorges area.