Shenzhen Best Accommodation
HOT Shenzhen HIGH-END
4-star and 5-start HOTELS: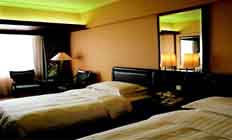 Seaview Hotel, USD59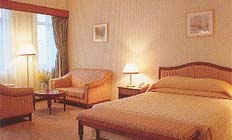 Wuzhou Guest House, USD84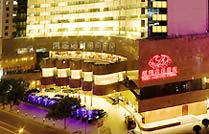 Landmark Hotel Business Suite, USD140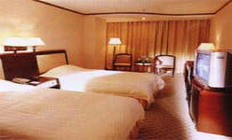 Yongtong Hotel, USD30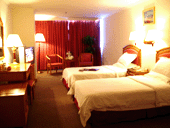 Flora Hotel, USD27
OTHER HOT SHENZHEN HOTELS
Shenzhen Continental Grand Hotel
Landmark Hotel Shenzhen
Sunway Hotel Shenzhen
Shangri La Hotel Shenzhen
Best Western Shenzhen
Crowne Plaza Hotel Shenzhen
Metropole Hotel Shenzhen
Empire Hotel Shenzhen
Flora Hotel Shenzhen
Parkview Hotel Shenzhen
Pavilion Hotel Shenzhen
Century Plaza Hotel Shenzhen
Dameisha Airland Hotel Shenzhen
Peng Liang Hotel Shenzhen

Great Wall Adventure Club (GWAC) has formed a partnership with China's largest online discount hotel reservation network eLong.com to offer 70% discount hotel rates of major hotels in China cities including Shenzhen. eLong.com is the only Chinese online travel and hotel booking service listed on NASDAQ. GWAC hotel reservation service is handled by our Chinese travel consultants, so you always get personalized service to cater your trip!

Get the deal of best Shenzhen hotel now!
Today's hot deals and more . . .Hotel prices change every day. Today's hotel prices can be lower than the numbers you see here. Please submit a form to ask for special details. We'll contact the hotels to find the best price for you within 12 hours.
How about

+

?
Please consider our Shenzhen sightseeing packages that include great accommodation and local tours.
| | | | |
| --- | --- | --- | --- |
| Sunshine Hotel Shenzhen | | | USD101 |
| The Pavilion Hotel | | | USD108 |
| Nan Hai Hotel Shekou | | | USD88 |
| Shangri-la Hotel, Shenzhen | | | USD98 |
| Fraser corporate residences Futian Shenzhen | | | USD55 |
| FRASER PLACE | | | USD69 |
| Crowne Plaza Shenzhen | | | USD175 |
| Shenzhen Landmark Hotel | | | USD154 |
| Four Points by Sheraton Shenzhen | | | USD68 |
| Wuzhou Guest House | | | USD84 |
| Grand View Hotel | | | USD64 |
| Mission Hill Resort | | | USD60 |
| Shenzhen Hengfeng Haiyue International Hotel | | | USD68 |
| Swiss-Belhotel | | | USD69 |
| | | | |
| --- | --- | --- | --- |
| Sunway Hotel | | | USD42 |
| junyi hotel | | | USD40 |
| Sunisland Holiday Hotel | | | USD35 |
| Nan Fang Unite Hotel | | | USD33 |
| Royalty Hotel | | | USD39 |
| Southern Garden Hotel Shenzhen | | | USD39 |
| Financial Training Center | | | USD41 |
| SHENZHEN SICHUAN HOTEL | | | USD34 |
| Grand Hotel | | | USD36 |
| Yingbin Hotel Shenzhen | | | USD36 |
| Shanshui Hotel - Meilin Branch | | | USD38 |
| Friendship Hotel | | | USD33 |
| Shenzhen Petrel Hotel | | | USD36 |
| Investment Building Hotel Shenzhen | | | USD41 |
| Jing Ming Da Hotel | | | USD40 |
| South China Harbor View Hotel | | | USD48 |
| Shenzhen Hailian Hotel | | | USD31 |
| | | | |
| --- | --- | --- | --- |
| Master Club Shenzhen | | | USD29 |
| Jin Hui Hotel | | | USD27 |
| Kwai fa Apartment | | | USD25 |
| Shenzhen He Dong Hotel | | | USD25 |
| Good Time Hotel-Hualong Chain Hotel | | | USD19 |
| Greentree Inn China | | | USD24 |
| Shen Yun Hotel | | | USD24 |
| Wensha hotel | | | USD22 |
| lin hai hotel | | | USD27 |
| Hongtu Hotel Shenzhen | | | USD28 |
| Hui Zhou Hotel | | | USD22 |
| Yongan Hotel | | | USD18 |
| GUANG SHEN HOTEL | | | USD28 |
| Shang Lin Yuan Hotel | | | USD28 |
| Kindlion Hotel | | | USD26 |
| Internal Elite Hotel | | | USD29 |
| | | | |
| --- | --- | --- | --- |
| Shenzhen Hailian Hotel | | | USD31 |
| Shenzhen Petrel Hotel | | | USD36 |
| Wensha hotel | | | USD22 |
| Internal Elite Hotel | | | USD29 |
| Bamboo Garden Hotel Shenzhen | | | USD28 |
| GUANG SHEN HOTEL | | | USD28 |
| Guofeng Hotel | | | USD29 |
| Hao Lai Deng Hotel | | | USD22 |
| Hongbo Hotel | | | USD38 |
| Kindlion Hotel | | | USD26 |
| Laodifang Hotel Shenzhen | | | USD27 |
| Minglanyuan Hotel Shenzhen | | | USD36 |
| Nan'ao Xinhai Beach Resort | | | USD26 |
| Shang Lin Yuan Hotel | | | USD28 |
| Shenzhen Silver Lake Resort Hotel | | | USD43 |
| Shenzhen Yongtong Hotel | | | USD33 |
| Shenzhen Landmark Hotel | | | USD154 |
| Flora Hotel (view video) | | | USD27 |