Guiyang Tour of Jiaxiu Tower

A landmark of Guiyang is Jiaxiu Tower, also called the First Scholar's Tower. It is situated on Fuyu Bridge over the Nanming River. Originally built in 1598 in the Ming times, the tower is magnificent and unique, and of great culture significance in Guiyang.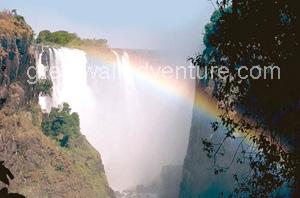 In ancient times, many intellectuals studied very hard for the scholarly honor or official rank in feudal China. In order to encourage them, the local majesty ordered a tower be built and conferred on it the name of Jiaxiu. The name Jiaxiu literally means getting the very best in imperial examinations. Thereafter, Guizhou was honored successively by three number one scholars as expected. Rumors say that two of the three lived nearby the Nanming River.

Jiaxiu Tower is a three-storey tower rising 20 meters (66 feet) high. Green tiles, red pillars, engraved windows and white stone parapets make the tower superb and striking. Ascending the tower you can get a good view of the surrounding city scenery. Most impressive is the night scene of the Jiaxiu Tower. Colorfully decorated with lanterns, the tower is beautifully reflected in water, and strolling on the bridge a visitor may feel as if they have entered a fairyland.

A cultural as well as a historical relic, Jiaxiu Tower houses the authentic works and paintings of many ancient calligraphers'. Nowadays, most visitors are attracted to this tower to see the exhibitions of the calligraphy pieces, woodcrafts and stone tablets inscribed with poems.