Dalian Tour of Bathing Paradise

As a coastal city at the tip of Liaodong Peninsular, Dalian has rich beach resources. The bathing places along the city's coastline are good choices for a beach resort holiday and paradises for water sports lovers.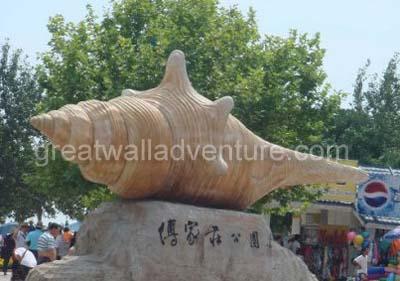 Dalian borders the Yellow Sea to the south and Bohai Sea to the west and has a coastal line of nearly 2000 kilometers (1,243 miles). The southern seashore areas bordering the Yellow Sea are typically hilly with ragged cliffs and rugged hills. The famous Fujiazhuang, Bangchuidao and Jianshitan bathing places in this region feature relatively lower water temperatures, steep slopes and big waves.

The western coastal line of the city in Baohai Sea has plain seashores with smooth banks, and calm waters. The bathing places in this region are more suitable for beginners and children. A well known bathing place is at Xiajia Hezi.

Dalian-Xinghai Park Bathing Place

Located in Xinghai Park, this is one of the four best bathing places in Dalian with all necessary amenities.

Dalian-Fujiazhuang Park Bathing Place

This bathing center is famous for its soft sand and limpid waters.

Dalian-Bangchuidao Bathing Place

With scenic woods and ragged cliffs, the bathing area in Bangchuidao Scenic Area is a better choice for nature lovers.

Dalian-Jinshatan Bathing Center

Located in the western section of Binhai Road, the bathing center is near Fujiazhuang Bathing Place. They have water-circling programs.

Dalian-Xiajia Hezi Bathing Place

Sixteen kilometers (9.9 miles) away from the city center, this bathing place features with mild waves and soft beaches. The waters are not very deep and suitable for learners.

Tour Dalian with Great Wall Adventure Club, the best Dalian tour agent to help you with your hotel booking and transfers.