Shanghai and
China

Customized Tour Packages

Tour Shanghai and China to Popular Travel Destinations in China
Getting More from Your Trip

While 2011 is the year after the Shanghai World Expo, you should take advantage of the opportunity in coming to Shanghai in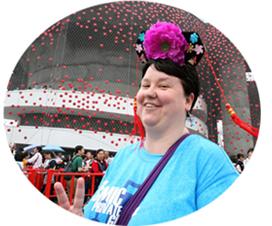 further discovering the sights and wonders of the middle kingdom. Much of the other great cities are just a short train or plane ride from Shanghai, with Beijing only 2 hours away from plane, and the ancient city of Xian is the same. With the Great Wall Adventure Club's China Post-World Expo Package Tours, you can turn your Shanghai tour into a journey across China. If you are coming to China just to visit the Shanghai and then turning right back around for home, you are spending a lot of money on international airfare just for a few days in one place. With our China package and travel tours, you can cheaply and efficiently see the rest of the great attractions of China, while keeping your budget to a minimum.

Just think, after taking in the new and innovative sights of Shanghai, you can continue on to China's ancient capital, Xian, to see the Terracotta Warriors, and then finish in Beijing, China's capital city and home to the Forbidden City and much of the Great Wall. Or you can make the short train ride from Shanghai to Suzhou, one of China's hidden delights and a city widely described as the "Venice of the east". Just near Suzhou is Hanghzou, which is known worldwide for its heavenly West Lake. You can also take a pleasure cruise down the mighty Yangtze River, or scale Huangshan, China's most famed and beautiful mountain. If you are feeling really adventurous, you can journey down into the "rooftop of the world" in Tibet, with its epic mountains and holy Buddhist shrines.

Our China travel and package tours are designed to let you do the relaxing and the sightseeing, while we worry about all the grunt work, like transportation, air and train tickets, and accommodation according to your wishes and desires. The China travel and package tours obviously include a trip to Shanghai for the Expo Site (including five famous pavilions) as well as the other top sites of Shanghai, and you have the option of visiting Shanghai at the beginning, middle, or end of your tour.

Thinking about Shanghai Expo + Beijing, Shanghai Expo + Xian + Beijing, Shanghai + Yangtze River Cruise, or
Shanghai + Guilin + Zhangjiajie Avatar Mountain?
Yes, we have quite a few China Tour Combos for you to select from, or we can customize according to your interest and schedule. To ask for a customized tour, please use the form below.
Sample China Destinations

Here are some brief descriptions of some of the possible destinations for your World Expo package tour:

Beijing: has been the capital of Chinese for centuries now and it has dense cultural experience anyone can enjoy. The Great Wall, Forbidden City, Temple of Heaven, Tiananmen Square is only a few to list. If you've never been here it is a MUST visit city in China. And if you have been, you have much to see as it is changing every day and there is much more to see than what you read! We have many Beijing Tour Packages that we can offer for first timers as well as veteran "Beijingers".

Xi'an: Xi'an was the capital of China before Beijing for a long time. Here you can see much restored and newly developed history of China, particularly the World Heritage Terra Cotta Warriors. 1500 years of China will allow you to relax and sync in how one of the most ancient countries has survived for so many years. Take a look at our Xi'an Tour Packages and visit the ancient city while touring the modern world of the Shanghai Expo!

Suzhou: The beautifully landscaped city of Suzhou is located in the south-\east of Jiangsu Province, which is just a stone's throw from Shanghai. The Grand Canal (Sui Dynasty 581-618), which flows from Beijing to Hangzhou (the capital of Zhejiang Province) has irrigated Suzhou aiding its illustrious culture and turning it into prosperous land. It is of little surprise that Suzhou is called ''Heaven on Earth''. In 1997, Suzhou caught the world's attention by having its classic gardens placed on the UNESCO list as a World Cultural Heritage site.

Hangzhou: Hangzhou, capital of Zhejiang Province in East China, is one of the more modern and prosperous cities in China, about 100 kilometers (60 miles) southwest of Shanghai, and is one of China's seven ancient national capitals. When Marco Polo came to Hangzhou in the 13th century, he declared it to be "the most beautiful and elegant city in the world". There is a popular saying: "Above there is heaven, below there are Hangzhou and Suzhou." Hangzhou's "heavenly" beauty attracts hundreds of thousands of tourists to its exquisite West Lake (Xi Hu) area each year to enjoy the placid lake, beautiful gardens, reflecting pools, lavish temples and lakeside teahouses.

Yangtze River Cruise: There is an old saying - "On a slow boat to China" - Well, why not relax on a slow boat on the beautiful Yangtze River. A Yangtze River Cruise will take you through the cradle of China, while giving you the opportunity to see some of the most spectacular scenery imaginable. There are several impressive guided shore excursions on offer during a Yangtze cruise (one or two shore excursions a day), including such classic attractions as the Three Gorges Dam, Daning River's Lesser Three Gorges, and Fengdu Ghost City.

Huangshan: Yellow Mountain Scenic Area, also known as Huangshan or the Yellow Mountains, is famous for its exceptionally beautiful, even legendary, scenery. It is one of the most popular tourist attractions in China. Huangshan is especially famous for its four supreme sights: peculiar pines, strangely-shaped rocks, the sea of clouds and hot springs. It has the reputation of being "China's strangest mountain". It was one of the first Key National-Level Scenic Resorts, and is also a World Heritage Site and a world-class tourist attraction.