BEIJING BUS TOURS TO
Hutong, Lama Temple, Drum Tower,


Olympic Park, Panda Garden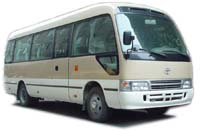 Great Wall Adventure Club was
proud to receive 259 athletic family
members and friends during the
2008 Beijing Olympics. We are
providing you the same quality service for your Beijing bus tour!

TOUR PRICE
Summer Sale

in RMB
in USD
¥

3

99
61
289

44

.99
Kids under 3 are free;
15% for aged between 3 and 12.


Quick Sign-up or Ask Questions
Beijing
Kaleidoscope

of Local Culture Daily Bus Tour


Beijing

360
Beijing

kaleidoscope

Local Culture Tours to:


Jingshan Park for Bird's View of Forbidden City, Nanluogu Bar Alley, Drum Tower, Houhai (Back Sea) Cultural Hub,

Hutong,


Buddhist Tibetan Lama Temple, Olympic Park, Panda Garden.
Today we will show you how normal "Beijingren" (Beijing natives) go through their days, along with showing you some of the Beijing attractions that often get lost under the glare of the

Forbidden City

and the

Temple of Heaven

. On this tour you will have a chance to step back in time to the

hutong

s and rich folk life of old Beijing, while also going on to experience Beijing's confident present and sparkling future. On this tour you can start to better understand the mentality and feelings of the typical "Beijingren". You will run the whole gamut on this journey, from quiet alley streets, to the massive structures of the

Olympic stadiums

.


Daily Departure
: Sign up and you'll be on the way!



Free
hotel pick-up & drop-off!
Free lunch!


* We usually pick up from hotels in the central and eastern districts of Beijing. If you stay in the western districts such as Haidian, or in the airport area of Shunyi, you may be asked to take subway or taxi in order to join us in downtown Beijing. We can pick you up separately with additional 100 yuan for a private transfer. This is to make sure our bus can leave Beijing before the stifling morning rush hours. Thank you for your cooperation!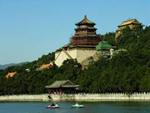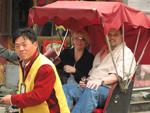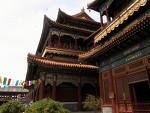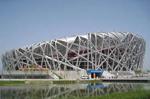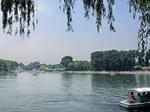 TOUR ITINERARY

A Comprehensive Experience of Beijing Local Cultural Tour
1- Day Bus or Coach Tour


Tour code:


GWA-BJBUS-B2
TOUR DETAILS:

Free hotel pick-up/drop-off and lunch included!

1. Between 7:30-8:00am our English-speaking guide will pick you up at your hotel, and we will get started with today's activities.

2. Our first stop today will be Jingshan Park, which is located just north of the Forbidden City. Built from excavated mud and dirt that was uprooted to build the Forbidden City's moat, Jingshan Park has long been a favorite recreation spot for Beijingers. Make sure not to miss the site where the last Ming emperor killed himself as he watched the Forbidden City fall into the hands of a rebel band. The top of Jingshan Park gives you perhaps the best postcard view of any spot in Beijing, a full sweeping view of the Forbidden City. This is definitely a fantastic photo opportunity, and one you can't afford to miss.

3. We'll next make the short drive north to the Nanluoguxiang bar street, which is located in the heart of Beijing's old Hutong district. Nanluoguxiang is one of the best-preserved historical areas of downtown Beijing, as well as being one of the most chic and trendy places to hang out in the afternoons and evenings. The 768-metre-long south-north central lane, with 16 Hutong branching off the central lane, is full of interesting craft shops, relaxing cafes and trendy bars. The area has a history of over 700 years and is one of the oldest Hutong neighborhoods in the city.

4. Just a stone's throw away from Nanluoguxiang is the lake area of Houhai, a favorite spot for Beijingers and expats alike. Houhai is always a good place for viewing local Beijingers' recreational life, and in the last 200 years, many governmental officers, celebrities, monks and nuns chose to build mansions, temples and nunneries in Houhai. Thus, Houhai's attraction lies not only in its natural beauty, but also in the historical value of its architecture. The lakeshore is packed with young people chatting, drinking and generally relaxing as wood pigeons coo overhead. In recent years it has become famous for nightlife because it is home to several popular restaurants, bars, and cafes.

5. Not too far away from Houhai is the Lama Temple, which is Beijing's most marvelous Buddhist temple while also being a masterpiece of Buddhist design and planning. Keep a look out for one of the largest Buddha statues in the world in the rear area of the Temple. After our visit we'll stop at a nearby Chinese restaurant for lunch.

6. Following lunch we'll head to see some of Beijing's more modern marvels, with this occasion bringing us to the Olympic Park. The Olympic Park served as the center of Beijing's 2008 Olympic games. We will first stop by the Bird's Nest, which hosted the opening ceremony along with track and field. Due to its unique design it is now one of the most iconic and unique stadiums in the world.

7. Next it is off to the Water Cube, which is situated directly across from the Bird's Nest. The Water Cube was the location for the swimming and diving portion of the games (where Michael Phelps had his record-breaking performance), and is now currently a water park, which is reportedly the biggest in Asia.

8. Our last stop today will be at the Beijing Zoo, where you will get the chance to see that most iconic (and cute and cuddly!) of China's animals, the Panda. While only living in a small area of China's Sichuan Province, outside of Sichuan, the Beijing Zoo is the best place to see the Panda, one of the world's great creatures.

9. You will then be dropped off back at your hotel, ending the day's activities.

TOUR INCLUSIONS:

1 Hotel pick-up & drop-off service
2 Air-conditioned tour coach
3 English speaking tour guide
4 Entrance tickets as listed on the above itinerary.
5 Chinese lunch (Vegetarian? No problem!)


TOUR EXCLUSIONS:



1.

Tip to the guide
2. Personal costs

Check other Beijing touring programs.