Beijing Tour Guide: Hutong Tour and Hutong Pedicab Rickshaw
old lanes, old city and old lifestyle - Is this Beijing? Yes, it is Beijing in the past.

Life in Hutong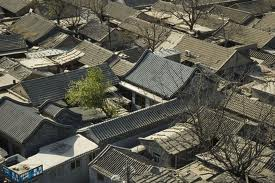 When visiting Beijing, the 'real' cultural center lies within the hutongs. This is where local Beijingers live their lives not knowing what is going on in Beijing itself, sometimes. You will find really down to Earth good locals amazed at you visiting as a Waiguoren, or foreigners. These people are hard working people who will be delighted to meet you.
Hutong is a typical lane or small street in Beijing that originated during the Yuan Dynasty (1271-1368). "Hutong" is a Mongolian word, meaning "water well". During that time, water well is the settlement around which people lived. There are thousands of hutongs surrounding the Forbidden City. In the past, Beijing was composed of countless courtyards. Hutongs were formed when people left a passageway between two courtyards to make entering them more convenient.
Since the mid-20th century, the number of Beijing hutongs has dropped dramatically as they are demolished to make way for new roads and buildings. More recently, some hutongs have been designated as protected areas in an attempt to preserve this aspect of Chinese cultural history.
Hutong represents an important culture element of Beijing city. Thanks to Beijing's long history and status as capital for six dynasties, almost every hutong has its anecdotes, and some are even associated with historic events. In contrast to the court life and elite culture represented by the Forbidden City, Summer Palace, and the Temple of Heaven, the hutongs reflect the culture of grassroots Beijingers. The hutongs are residential neighborhoods which still form the heart of Old Beijing.
As the symbol of Beijing City, a hutong has its own layout and structure, which makes it a wonder in the world. When taking a bird's eye view of Beijing, you will find the combination of hutongs and courtyards just like an orderly chessboard with delicate gardens, fine rockeries, and ancient ruins. Hutongs have witnessed the development of Beijing. Where there is a hutong, there is a story.
Hutong Pedicab Rickshaw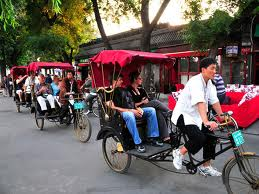 Each hutongs are unique to another and is growing in popularity as it is more community oriented. Many foreign expats, also, are wanting to relocate within the hutongs for security and for the community environment. A famous hutong where many rickshaw tours are held are in the Houhai area.
Hutong Pedicab Rickshaw Tours
Check our Beijing Bus Tour Programs. You can tour Beijing with our group bus tour programs for various routes.

Learn more about Beijing private and non-private tours.