Shanghai Urban Planning Center
and Tour
If you're stunned by Shanghai today, go to see how it will look in 2020. The Shanghai Urban Planning Exhibition Hall is a short walk across Renmin Square from the magnificent Shanghai Museum, and is well worth a visit, far more interesting than its name suggests.

The centerpiece is an enormous scale model of the city centre that takes an entire upper floor. It shows current and future development, and it's mind-boggling. There are raised walkways for viewing the model from different angles, and the detail is fascinating, showing clearly what's planned, and what already exists. It's also a very good introduction to Shanghai, and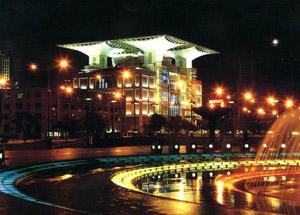 gives visitors an excellent perspective and introduction to the city. The building itself is attractive, and includes space for temporary exhibitions.

With five stories there is, of course, a great deal more to see than the vast scale model. As you'd expect, it's all very high-tech, with some great displays, interactive exhibits and walk-throughs, complete with sound, light and vision effects, illustrating different aspects of Shanghai's urban planning. The exhibits are detailed and thorough, and provide a wealth of information on how the city's planners see the future. This huge and exuberant city has always done things a little differently, and here too they are way ahead of the curve.

There's a small model of inner Shanghai in the entrance, not to be confused with its big brother upstairs. You'll find shops, tea houses and restaurants in the basement, presented as a reproduction of a 1930s Shanghai street. Other floors house the displays, both passive and hands-on: how the planners see the airport developing, the port, all kinds of transport, including the magnetic levitation (maglev), subway, and light-rail trains that are going to change the face of the city, greening the city, leisure activities, managing the waterways and much more. There are photos of colonial and contemporary Shanghai on the mezzanine, which demonstrate just how far this city has come in a short time, and a cafe and art gallery on the fifth floor. Temporary visiting exhibitions vary in their content, including visiting international art exhibitions, and there are also displays concerning the World Expo, due in 2010.

City planning is a hot topic throughout the world, and the centre is themed around "City, Human, Environment and Development", themes which concern city dwellers from any country. The glimpse of present and future Shanghai can provide much food for thought, as well as enjoyment and a good overview of this often overwhelming city.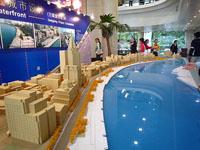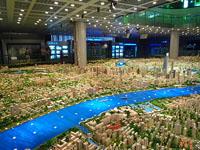 TOURS TO
S

hanghai Urban Planning Center


Back to Shanghai Tour Packages Page
CUSTOMIZE YOUR SHANGHAI TOUR