Shanghai Budget & Economy Hotels
We have super low rates for
2-star hotels in Shanghai, such as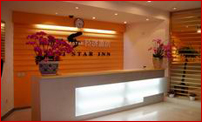 Shiji Star Hotel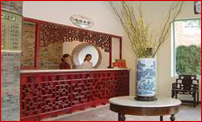 Shanghai Shenhua Holiday Inn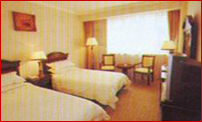 Shanghai EducationHotel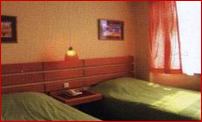 Home Inn - Tangqiao (Pudong Lujiazui)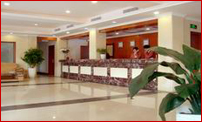 Shanghai Shifeng Hotel
2-Star Shanghai Budget and Economy Hotels with Big Discount and Saving

Page 2 |

Page 1 for more 2-Star hotels
Great Wall Adventure Club (GWAC) has formed a partnership with China's large online discount hotel reservation networks to offer 70% discount hotel rates of major hotels in China cities including Shanghai. We

also have partnership hotels in Beijing that have been hosting our guests for years, especially during the Shanghai World Expo.
Reservation of Beijing hotel with Great Wall Adventure Club is safe and money-saving! By sending thousands of tourists to many hotels in Beijing, we get the best rates from luxury hotels to youth hostels, helping international tourists, backpackers and business travelers find the best discount accommodation in Shanghai. GWAC hotel reservation service is handled by our Chinese travel consultants, so you always get personalized service to cater your trip!
What about

+

?
Please consider our Shanghai sightseeing packages that include great accommodation and local tours.

| | | | |
| --- | --- | --- | --- |
| | Dong Hai Hotel, Shanghai | | USD36 |
| | Jingjiang Inn Hongkou Shanghai | | USD22 |
| | Jingjiang Inn Jiaozhou Shanghai | | USD25 |
| | Jingjiang Inn Siping Shanghai | | USD22 |
| | Jingjiang Inn Yejiazhai Shanghai | | USD22 |
| | Jingjiang Inn Zhenru Shanghai | | USD22 |
| | Liangliang Hotel, Shanghai | | USD24 |
| | Shanghai Shangyuan Hotel | | USD26 |
| | Home Inn - Bei Hong Rd., Shanghai | | USD23 |
| | Motel Huoshan Inn Shanghai | | USD20 |
| | Tongji Guesthouse, Shanghai | | USD22 |
| | Mengxi Hotel, Shanghai | | USD19 |
| | Xinlong Hotel, Shanghai | | USD23 |
| | Shanghai Shenhua Holiday Inn | | USD23 |
| | Motel Macao Road Inn, Shanghai | | USD20 |
| | Motel Yan'an Inn Shanghai | | USD23 |
| | | | |
| --- | --- | --- | --- |
| | Home Inns Hotel Xu Jia Hui, Shanghai | | USD30 |
| | Motel Inn - Shangcheng Road Branch, Shanghai | | USD31 |
| | Shenhua Holiday Inn, Shanghai | | USD26 |
| | Excellence Hotel, Shanghai | | USD19 |
| | Shanghai QiXiang Hotel | | USD27 |
| | Liangguang Holiday Inn, Shanghai | | USD18 |
| | Rujia Inn Songjiang, Shanghai | | USD17 |
| | Motel Huaxiang Inn, Shanghai | | USD20 |
| | Huijing Hotel, Shanghai | | USD17 |
| | Home Inns-Tangqiao Inn Shanghai | | USD22 |
| | Jiayuan Hotel, Shanghai | | USD28 |
| | Shanghai Education Hotel | | USD22 |
| | Home Inns- Longdong Inn, Shanghai | | USD20 |
| | Shiji Star Inn, Shanghai | | USD20 |
| | Home Inns- Hemei Inn Shanghai | | USD24 |
| | Jinong Hotel, Shanghai | | USD24 |
| | | | |
| --- | --- | --- | --- |
| | Motel Inn - Chuansha Road Branch, Shanghai | | USD21 |
| | Shanghai Shifeng Hotel | | USD26 |
| | Beining Hotel Hutai Inn, Shanghai | | USD18 |
| | Home Inns - Century Park Inn Shanghai | | USD24 |
| | Yaguan Business Hotel, Shanghai | | USD24 |
| | GreenTree Inn - Shanghai Jing An Temple | | USD29 |
| | Home Inns-North Shanxi Road, Shanghai | | USD22 |
| | Jingxing Hotel Yangpu Inn, Shanghai | | USD16 |
| | Kangyuan Hotel, Shanghai | | USD22 |
| | Long Jiang Hotel, Shanghai | | USD24 |
| | North Station Hotel, Shanghai | | USD24 |

Page 1 for more 2-Star hotels