Sanya Hotels

Best Accommodation Selections!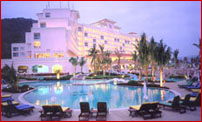 Holiday Inn Sanya inside
Yalong Bay National Resort District.






US$70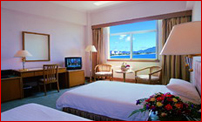 Haitian Hotel Sanya





US$31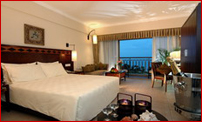 Holiday Inn Sanya Bay Resort






US$50-75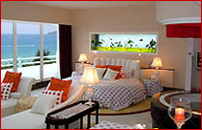 Gloria Resort Hotel Sanya






US$73-95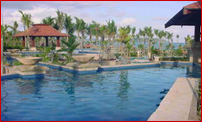 Sanya Resort Spa Marriott






US$122
Sanya, Hainan Island Discount Hotels, Hostels
Sanya is a busy sea port and tourist resort on the southern tip of Hainan Island. The city lies on a peninsula parallel to the coast and is linked to the mainland on one side by two bridges. Sanya is also home to China's southern most attraction - Tian Ya Hai Jiao, ( edge of sky and the rim of sea), abouth 24 km west of the city. The site composes a group of huge rocks standing on the sandy beach by the South China Sea. In the center is a giant 10-meter-high rock with a circumference of 60 meters. Carved on the rock are two Chinese characters 'Tian Ya' (edge of sky) on its front side and 'Hai Jiao' (rim of sea) on the back. Facing the open sea, these rocks mark the southern tip of Hainan Island and form a spectacular view.

Sample hot deals and more . . .

| | | | |
| --- | --- | --- | --- |
| Tianhong Resort Sanya | | | USD65 |
| Resort In Time Sanya | | | USD53 |
| Holiday Inn Sanya Bay Resort | | | USD58 |
| Holiday Inn Sanya | | | USD70 |
| International Asia Pacific Convention Center | | | USD43 |
| Haitian Hotel Sanya | | | USD31 |
| Yalong Bay Mangrove Tree Resort | | | USD106 |
| Resort Horizon Hotel | | | USD73 |
| Sheraton Sanya | | | USD113 |
| Palm Beach Resort Sanya | | | USD46 |
| Universal Resort (view video) | | | USD55 |
| Golden Palm Resort | | | USD54 |
| Sanya Resort Spa Marriott | | | USD108 |
| Harvest Qilin Hotel | | | USD26 |
| Golden Phoenix Sea View Hotel | | | USD35 |
| Landscape Beach Hotel | | | USD41 |
| | | | |
| --- | --- | --- | --- |
| Tianze Beach Resort | | | USD29 |
| Spring Resort Sanya | | | USD43 |
| Huayuan Resort Sanya | | | USD33 |
| Sanya Holiday Resort | | | USD19 |
| Hainan Huandao Beach Hotel | | | USD34 |
| Yuhuayuan Seaview Hotel | | | USD33 |
| Maintint Hotel | | | USD25 |
| South China Hotel | | | USD33 |
| Zhong Ya Hotel | | | USD24 |
| Guoxi Hotel | | | USD34 |
| Romantic Sea View Hotel | | | USD27 |
| Jinling Resort | | | USD25 |
| Gloria Resort Hotel Sanya | | | USD73 |
| Mountain-sea-sky Hotel Sanya | | | USD51 |
| Orient Bayview Hotel Sanya | | | USD26 |
| Linda Seaview Hotel | | | USD34 |
| | | | |
| --- | --- | --- | --- |
| Golden avenve hotel | | | USD18 |
| Guesthouse International Hotel | | | USD30 |
| Treasure Island Hotel | | | USD33 |
| Zhiyuan Holiday Hotel | | | USD20 |