The Great Wall Adventure Club's featured hotel for 2022 Beijing Winter Olympics

Your choice for better accommodation in downtown Beijing for the Olympics! We booked over 500 nights of this hotel.

Please contact us for the updated special rate for 2022.
The Downtown Location in Beijing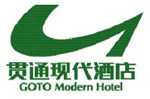 Beijing Guantong Modern Hotel is located in Qianmen and Zhushikou areas, the prosperous commercial and tourism place. The hotelenjoys ideal location with only 20-min walking to numerous historical sites including the famous Tian'anmen Square, the Forbidden City, People's Monument, China National Grand Theatre, etc. It is only 1-min walking to the Zhusikou Subway Station of Line 8 that leads to the Olympic Green.

Since Beijing will certainly experience heavy traffic jam in February 2022, Beijing Subway will be the most efficient tool to take you to the stadiums and tourist resorts.

Church-goers can find one of the oldest famous churches in Beijing just across the street.

The Qianmen area is also famous for Beijing's oldest stores, restaurants and culture. It is by the famous Tiananmen Square. Qianmen is the best place to get cheap souvenirs. The 300-year-old Beijing BBQ Duck House "Quan Ju De" is located in the area, and the largest McDonald's restaurant in world is also located here. What a place where Chinese tradition is challenged by modernization! Around you can visit the most famous Chinese writer Laoshe's Tea House, Dazhanlan ("Big Shopping Street" featuring Chinese traditional merchandises carried in an array of Chinese traditional stores), and the 300-year-old No.1 Chinese traditional pharmacy Tongrentang. The must-see Temple of Heaven where Chinese emperors prayed to the Heaven for his people is also nearby.

Guests who have been sent to Guantong Hotel were really impressed by the facility and convenience by the hotel and the surroundings.

The hotel is decorated in modern style and boasts 126 guestrooms, all of which enjoys private bathroom and air-conditioner. Guantong has officially become Great Wall Adventure Club's sister hotel in 2003. The Club is the only authorized online dealer for the hotel's advanced booking for 2008 Olympics. Based on former guests' compliment to its location, service quality and affordable cost, Great Wall Adventure Club officially recommends Guantong to be our guests' top choice. The Hotel has been approved by the Beijing Municipal Government and was issued the silver certificate of "Qualified Accommodation Property" (see image).

Click to view Beijing downtown map and see Guantong's perfect location.
Hotel Rating: 3-stars




*The hotel is comparable to but has more facilities (listed below) than La Qinta Inn, Hampton Inn, Comfort Inn or other similar U.S. hotels. It's superior over Motel 8, Motel 6 or Econo Lodge.
Room Amenities

*IDD/DDD * 24 hrs hot water, A/C. *Your own private bathroom in suite * Free high speed Internet * Free connection board/cord rental to covert voltage
Property Amenities
*Massage center * Hair salon * English-speaking staff * Chinese restaurant, Western restaurant, Coffee shop
*Laundry * Ticketing * Business center
Room Photos
Discount Olympic Rates

Recent promotion: Stay three weeks and receive 1 night free and up to 20% discounts of Beijing and China tour programs.
Room Type

List

Rate

Our Club Rate

Breakfast

Reserve

Standard Room Type

A

: T

win Bed (for 2 guests)
Area:25 sqm (270 sqf).; Floor:1-5; Free high-speed Internet access. Extra bed for 3rd person at $47.
coming soon
coming soon
Extra
Standard Room Type B: Twin Beds (for 2 guests)
Area: 20 sqm (215 sqf).; Floor:1-5; Free high-speed Internet access
coming soon
coming soon
Extra
Standard Room Type C

:

King-size Bed (for 2 guests)
Area: 20 sqm (215 sqf); Floor:1-5; Free high-speed Internet access
coming soon
coming soon
Extra
Standard Room Type

D:

Twin Beds (for 2 guests)
Area: 15 sqm (161 sqf); Floor:1-3 of attached building; Small window; Free high-speed Internet access
coming soon
coming soon

Extra
All of the prices we quote have already included a 15% service fee; you will not be asked to pay any additional service fee.

Club Price (Pay-in-full today): Since it is only months away from the Olympics opening, we require all bookings to be made with full payments immediately. Payment is not refundable.

Payment can be made by Check, Money Order, Wire Transfer, PayPal, Visa, MasterCard and American Express. Price does not include extra service fee charged by the bank, PayPal or credit card.

Once your payment is received, you'll received an official letter that confirms your booking and your payment status.

Standard room type A can host three guests. It is $47 per night to add the third bed.

Cha

nges. You can change your dates before October 1, 2021 for a change fee of $100 each time. After October 2021, no change will be approved

unless by special arrangement and a change fee of $200

.

The room rate includes the service fee but excludes other hotel charges, taxes and fees resulting from special requests.

The regular time for check-in is 14:00 but it can be flexible due to your flight arrival time. An early notice of late arrival is required. The check-out time is 12:00 noon. If you need to extend your stay, the hotel may charge an extra fee. (All times shown are GMT + 8 hours).

Guests will automatically receive 5-10% discount of Beijing and China tour programs.





Guantong Olympics Hotel is located in the historical Qianmen area of Downtown Beijing
One World, One Dream, One Club!