Beijing Ningyang Hotel



Cheap Hotel for 2008 Summer Olympic Games in Beijing, China
Due to the change of ownership of this hotel, Olympics reservations are no longer accepted.
Please book Guantong Modern Hotel.
Great Location in Beijing
9 South Lane of White Cloud Temple, Beijing, China
Beijing Ningyang Hotel is a 3-star comprehensive complex of accommodation, restaurant, health, hair saloon, shopping and service administrated by Beijing Tourist Bureau. Located in 9 Baiyunguan South Lane (White Cloud Temple in Chinese) by the Second Ring Freeway, Ningyang Hotel is only three minutes from Beijing West Train Station, 10 minutes away from Beijing Train Station, 15 minutes to the famous Qianmen, Tian'anmen Square and Forbidden City by driving. The Subway Changchun St. station is also ten minutes away by walking. There are six ring freeways in Beijing which spread from downtown to the suburb. The area within the 3rd ring is considered as city central. Surrounding points of interest also include the Beijing Capital Museum, Tianning Temple, Baoguo Temple, Yutanyuan Park, Grand View Garden, and Temple of Moon.
Nanyang Hotel is famous for her Chinese cuisine, branded by Chinese seafood of Northeast China style. If you are tired of having Westernized Chinese foods in your own country, here is the right place to experience the genuine for just a few dollars. Hotel rooms are equipped with fridge, TV, A/C and free high-speed Internet. Further, some rooms are designed in the styles popular during the Chinese Ming and Qing Dynasties. The hotel also provide massage sauna, salt bath, milk bath and sauna.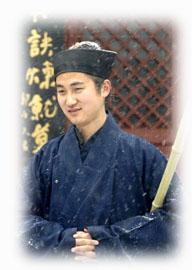 The famous tourist attraction White Cloud Temple is at the corner. Over one thousand years of history, the White Cloud Temple is the headquarters of the Chinese Taoism Association. Master Qiu, a very famous immortal in Chinese history and founder of the Dragon Gate Sect, once stayed in the temples. The extant temple was rebuilt in the Qing Dynasty and exemplifies the Daoist architecture of the period. The complex is composed of multiple courtyards set out on a central axis. From front to back the structures are as follows: a memorial archway, the main gate, a pool, a bridge, the Hall of Officials of the Heavenly Censor ate (corresponding to the Buddhist Hall of Heavenly Kings), the Hall of the Jade Emperor and the Hall of Religious Law (corresponding to the rear hall of a Buddhist temple).
However, modern lifestyle is not sacrificed by Chinese tradition when you stay in this hotel. Starbucks Coffee and Denny's are also at the corner by 5 minutes taxi. Surrounded is one of Beijing's largest shopping center Chang'an Center and Seven-Color Yunnan Jewelry Depot.

Click to view Beijing city map and find out Ningyang's location.
Hotel Rating: 3-stars




*The hotel is comparable to but has more facilities (listed below) than La Qinta Inn, Hampton Inn, Comfort Inn or other similar U.S. hotels. It's superior over Motel 8, Motel 6 or Econo Lodge.

Room Amenities
*IDD/DDD * 24 hrs hot water, A/C. *Your own private bathroom in suite * Free high speed Internet * Free connection board/cord rental to covert voltage
Property Amenities
*Massage center * Hair salon * English-speaking staff * Chinese restaurant *Laundry * Ticketing * Business center
Discount Rates

Recent promotion: Stay two weeks and receive 1 night free and up to 20% discounts of Beijing and China tour programs.
Currently we have secured ten rooms from Nanyang Hotel. Since future rates are predicted to be higher as it's approaching to the opening of Beijing Olympic Games, we strongly recommend you to make your reservation as early as you can. Here are our special rates for early birds. If you have any question, please contact us.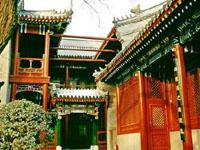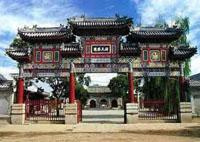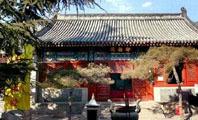 Ningyang Hotel is close to the historical White Cloud Temple of Daoism.