The Perfect American Hotel for Your
Tour to Beijing
GreenTree Inn Hotel - Water Cube
only $215/night
The nearest hotel to the Olympic Games center stadium, the so-called "Bird's Nest" National Stadium,
and to the National Aquatics Center, the so-called "Water Cub"
SPECIAL DISCOUNT PRICE FOR ONLY $215 PER NIGHT FOR THIS EXCELLENT LOCATION FOR THE GAMES!


Only 2.8 kms to the National Stadium (Bird's Nest): Opening and Closing Ceremonies, Athletics, Football (Soccer)


Only 2 kms to the National Aquatics Center (Water Cube): Swimming, Diving, Synchronized Swimming


Only 1.6 kms to the National Indoor Stadium: Gymnastics, Handball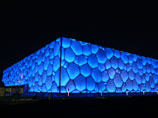 Quality Management - An American Hotel Experience
GreenTree Inns Hotel Group Management Company was formed by many international companies based at USA or Pacific Rim. GreenTree Inn is sufficiently capitalized to establish a whole new hotel concept - the very first value, upscale and affordable business hotel chain in Asia pacific.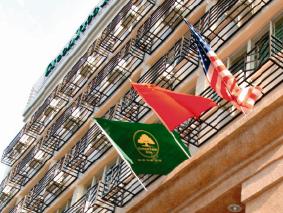 Principle of People First
GreenTree Inn Hotels believe in "people first" and strive to provide the best quality, value, and service to our guests surpassing their expectations. Relax and become refreshed with our five star lodging services at motel prices.

GreenTree Inn - Experience Count
Based on advanced hotel management experience from USA, GreenTree Inn Hotel was built to be the best business hotel chain in Asia Pacific. With free nationwide 800 reservation and customer service hotlines, centralized broadband reservation system, quality control procedure, efficient hotel management information system, a professional management team, skilled service staff, you are guaranteed to receive the same high quality service at every GreenTree Inn hotel.

Unique brand identity
GreenTree Inn hotel chain separates itself from the rest by providing our guests distinguished upscale lodging facilities and services at affordable prices under the same high standards. GreenTree Inn hotels have opened and/or started construction of hotels in the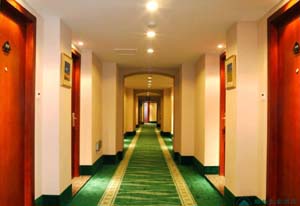 following cities - Beijing, Shanghai, Guangzhou, Shenzhen, Nanjing, Wuxi, Nantong, Yangzhou, Dongguan, etc. GreenTree Inn plans to open hotels in Los Angeles and other major cities of Asia-Pacific rim soon. While other budget hotels in China are doing well only promise their guests with a clean and comfortable room, GreenTree Inn goes one step further to offer a much better alternative choice to our guests - an upscale hospitality service at budget price.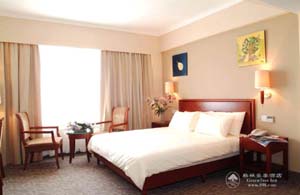 As an upscale business hotel chain to provide high quality lodging facilities with affordable price, the design of GreenTree Inn Hotels' outlook combined the latest trend of hotel design and its own service characters. The hotels use sunset red walls, and eaves in European style, which make you feel crisp. At the same time, the hotels' guest rooms are very tidy, modern, and practical. The broadband network and audio-visual system in every room let you share the results of Olympic Games with your families at first time. The clean and bright bathrooms are the place where you can wash away exhaustion after sightseeing or watching games. The restaurants with Chinese and Western united design provide sorts of healthy and delicious dishes which will meet your tastes. However, you won't pay a high price to enjoy all of the services referred above. GreenTree Inn Hotels' prices can be accepted by normal wage-earners, and fit, completely, for the necessity of tourists from in and abroad during Beijing Olympics period. That is to say, you can just spend the money of budget hotel, but enjoy the high star standard hotel's services. You will not only enjoy the exciting Olympic Games at ease, but also a comfortable room service.
Now the Great Wall Adventure Club is glad to offer you a Club discount for this great hotel at perfect location in Beijing!
Standard Room (twin beds) or King-size Room for only $215/night.


Hotel Rating: 3-stars




*The hotel is comparable to but has more facilities (listed below) than La Qinta Inn, Hampton Inn, Comfort Inn or other similar U.S. hotels. It's superior over Motel 8, Motel 6 or Econo Lodge.

Room Amenities
*IDD/DDD * 24 hrs hot water, A/C. *Your own private bathroom in suite * Free high speed Internet * Free connection board/cord rental to covert voltage *Business Center
Discount Rates

Recent promotion: Stay two weeks and receive 1 night free and up to 20% discounts of Beijing and China tour programs.