Great Wall Hiking at Jiankou Section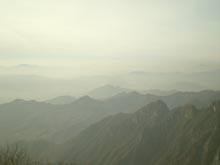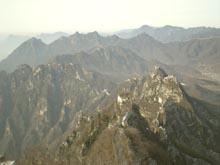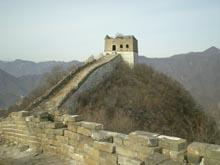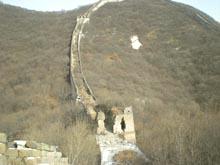 Jiankou Great Wall Photos

Hike Jiankou

Trek the Great Wall at Jiankou Section
JIANKOU TOURS AND HIKES
Great Wall Adventure Club, the Fodor's and USA Today-recommended Great Wall hiking company, operates year-round one-day and multiple-day hikes to Jiankou. Please visit the program directory to choose your tour to Jiankou, Great Wall.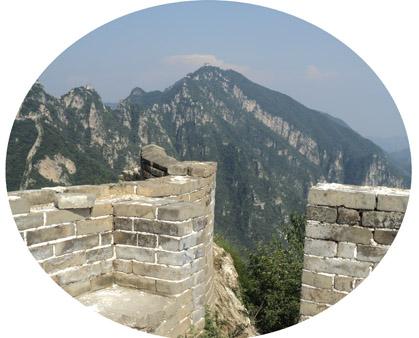 ABOUT JIANKOU
The Jiankou Great Wall is regarded by some people as the most picturesque section of Great Wall and is a good example of "Wild Great Wall". Recently, it's become a photographic hotspot and hiking destination. Jiankou is translated as "Arrow Nock" in English, since the shape of the mountains where the wall was built is like an arrow with the collapsed ridge opening as its arrow nock. The main section of the wall was built along the ridges with steep cliffs on each side. Therefore, you have to be in good physical condition if you climb this section.

The Jiankou Great Wall is located at Xizhaizi Village, 30 km from Huairou District, and 70 km from Beijing. It is a two hour drive from downtown Beijing. Originally, the Jiankou Great Wall was built during the Tang Dynasty and was restored largely in the Ming Dynasty. It connects to Mutianyu Great Wall in the east and Huanghuacheng Great Wall in the west. It's the most dangerous and steep section of all Ming Dynasty Great Wall. It stretches from "The Ox Horn Edge Wall" in the east to "The Nine-Eye Tower" in the north via "The Beijing Knot" with a total length of 9.3 miles. Different from the building material – bricks - at Mutianyu and Simatai sections, Jiankou was mainly built with local material – dolomite, which made the base of the wall harder and stronger. Therefore, Jiankou is steeper, higher and more varied compared with other sections of the Great Wall near Beijing. At the foot of Xizhaizi village, you will see the clear dolomite base of the Great Wall.

Jiankou Great Wall consists of 28 towers, and the most popular towers includes: "The Nine-Eye Tower", "The Beijing Knot", and "Stairway to Heaven". One section called "38 Big Steps" is very steep with an angle of 80 degrees. Zhengbeilou Tower is the perfect vantage point to appreciate the beauty of sunrise and sunset.

It's highly recommended to employ an English-speaking guide in Beijing who is familiar with the secret paths and vantage points. Comfortable boots is a necessity, and a walking stick is helpful but in some sections you have to climb up using your hands.
Hiking from Jiankou to Mutianyu or the reverse can be an alternative for those who really want to experience Jiankou majesty and beauty. You can start from Zhengbeilou Tower, where you have a panoramic view of the whole section of Jiankou, and then walk eastward to Mutianyu. In this route, you will not miss the scenery, which takes about 5 hours of hiking.
You can hike Jiankou alone but we strongly you hike with an experienced tour guide to stay away from the danger.