Great Wall Trek -
Hike Jiankou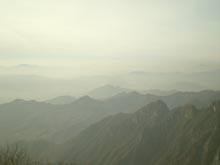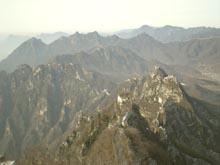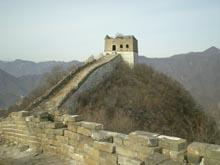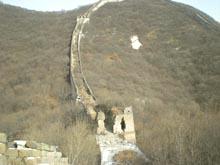 Jiankou Great Wall Photos

Jiankou

Hike Jiankou - Experience the Real Great Wall
JIANKOU TOURS AND HIKES
Great Wall Adventure Club, the Fodor's and USA Today-recommended Great Wall hiking company, operates year-round one-day and multiple-day hikes to Jiankou. Please visit the program directory to choose your tour to Jiankou, Great Wall.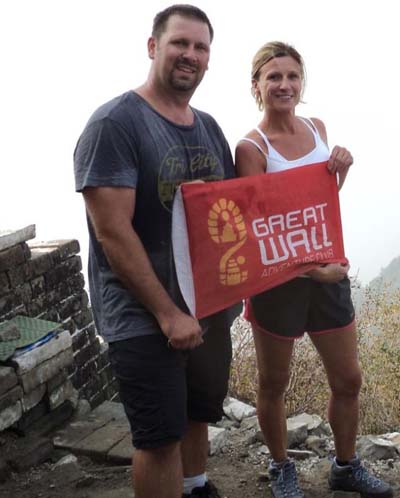 Hiking Jiankou

While it is recommended that you bring a guide with you, those with enough Great Wall terkking experience should be able to hike Jiankou unaccompanied.

From Beijing, take bus No. 916 at Dongzhimen bus station and get off at Huairou Fangshan after 1 to 1.5 hours' driving. Then a mini bus can be chartered at a cost of CNY50.00 to CNY60.00 from Huairou District to Xizhazi Village, and you will spend about 1.5 hours on the way. Alternatively, the bus No. 936 could also take you to Yanxi Huandao in Huairou District, where you can also take mini bus to Xizhazi Village. It is worth noticing that both Bus No. 916 and bus No. 936 only run between 10:00 am and 3:00 pm. Xizhazi Village is the base camp for Jiankou Great Wall hiking, especially for those who intend to have two or three days hiking. Most of the farmhouses in the village offer accommodation to guests and the cost are cheap. The admission fee for Xizhazi Village is CNY20.00 per person.

If there is traffic jam, the transportation from Beijing to the foot of Jillian Great Wall may not be very easy, and you are suggested to arrive at Hazing Village in the afternoon and have a good rest overnight at the farmhouse of the 5th Team in the village and then try the following routes, which are popular among experienced hikers.

Nine-eye Tower (Jiuyanlou) - Xidaqiang - Beijing Knot - Eagle Flies Facing Upward (Ying Fei Dao Yang) - Sky Stair (Tianti) - General Guarding Pass (Jiang Jun Shou Guan) - 38 Giant Steps (38 Deng) - Arrow Nock (about 12 Kilometers).

You need to get up early to start your hiking route. It takes about 1.5-2 hours to get to the Nine - eye Tower from the 5th team, Xizhazi Village. You can climb up the hill by the village trail. After crossing a few mountain passes, you will arrive at a watchtower, from where you need to turn right and move north towards the Nine-eye Tower. You may hire a villager to guide you to the Nine - eye Tower as there are many branch trails on the way, which makes one get lost easily.

After that, you are advised to hike down by the same way to the small watchtower that you passed on the way up, and then go southward. This section is called Xidaqiang (Great Western Wall) and the wall en route is badly collapsed and almost vertical against the mountain. In this case, you have to take the path along the wall and move carefully. Xidaqiang has an abrupt slope that's likely to approach 80°. It is an extremely steep ascending route with three sections.

You should hike eastward for about 4 hours, where you will arrive at the Ox Horn Edge , which is a section of reverse U-shaped wall that connects the Mutianyu Great Wall in its south. It is about 45 minutes of easy hiking from the Ox Horn Edge to get down the wall at the front entrance of Mutianyu. Once your Jiankou Great Wall hike has come to an end, you are suggested to take a mini bus to Huairou Fangshan before 2:00 pm and then transfer to the bus No. 916 or 936 back to Beijing.

Be advised: In a state of disrepair, the bricks, walls and steps of Jiankou Great Wall are loose and unsteady. It is NOT recommended to go by yourself or with a driver. Great Wall Adventure Club will send you a professional English-speaking tour guide that will make sure you will have a safe trip!