New Express Tours: Tour Terracotta Warriors from Beijing by using the world's fastest high-speed bullet train and save!
Click here.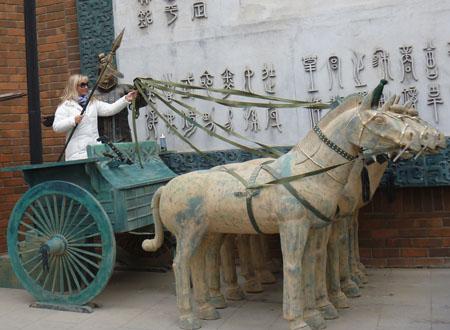 For over 2000 years, the archaeological remains of Emperor Qin Shi Huang's Terracotta Warriors (Terracotta Army) remained hidden from view under the surface. But since being discovered in 1974 by a Chinese farmer, the Terracotta Warriors have proven to be one of the greatest archeological finds in modern history. The Terracotta Warriors have captured the imaginations of millions around the world. In addition to being one of the biggest tourist draws in China, the Terracotta Warriors have been showcased at sold-out exhibitions at the British Museum and now in Times Square, New York City. However, to witness the Terracotta Warriors in their full glory, coming to Xian and seeing it for yourself is the only true way to experience them.

The Terracotta Warriors were originally built to accompany and guard Emperor Qin Shi Huang in the afterlife. In fact, Emperor Qin's mound-shaped tomb is a few hundred meters away from the Terracotta Warriors museum. The founder of the Qin dynasty in the third century B.C., Emperor Qin was the first Chinese ruler to unite most of China, and was the initial builder of the Great Wall of China. Although known for a sadistic streak, Emperor Qin is one of the great figures in just Chinese, but world history. As ambitious as he was during his life, his plans for the afterlife were even grander, His tomb was forty years in the making, and to ensure his imperial grandeur Emperor Qin commissioned the Terracotta Warriors to protect his spirit in the afterlife. The Terracotta Warriors are remarkably detailed. Made up of thousands of clay statues, the Terracotta Warriors accurately reflect an ancient Chinese army. Foot soldiers, five-star generals, individual customized uniforms, they are all there. In fact if you look close enough, you'll find that no two warriors look alike. Other types of figures-court officials, servants, entertainers, and horses also accompany the army.

The only way to see the true majesty of the Terracotta Warriors is to see it in person in Xian. In addition to the main hangar housing the Terracotta Warriors, there are smaller pits with figures and even a 360-degree theater depicting life in the time of Emperor Qin Shi Huang. Just a 1.5 hour drive from Xian, the Terracotta Warrior museum is easily accessible. Getting to Xian itself is also very easy. There are a multitude of overnight and high-speed trains from every major Chinese city as well as daily flights. If you're in Beijing or Shanghai, you should have no problem finding a train or plane to Xian. In addition to The Terracotta Warrior museum, Xian is a treasure trove of discovery. In fact, if you want a taste of old China, Xian probably the best place to find it. Ancient city walls, the Muslim Quarter, imperial tombs-Xian is one of the can't-miss places in China. With a field office there as well, Great Wall Adventure Club has had over a decade of experience leading tours and programs there. In addition to customizing and leading your tour, we can also book your flight/train tickets and accommodation.

Along with the Great Wall and the Forbidden City, the Terracotta Warriors is probably the crown jewel of Chinese culture. After coming all the way over here, it would be a shame to go back without having the experience of witnessing it first-hand. With Great Wall Adventure Club, let us show you why Xian and the Terracotta Warriors are truly among the cultural wonders of the world.
OVERNIGHT TRAIN TO XIAN FROM BEIJING
Overnight Train from Beijing to Xian and Back. We book soft-sleeper train tickets for you Xi'an trip!
1. The overnight sleeper train is NOT a bullet train. It is a regular express train. It leaves Beijing at 20:43 and arrives in Xian at 7:58, so it is 11 hours and 15 minutes.
2. We will only place you in a private compartment for two berths with private bathroom. These are called deluxe compartments available at higher price for USD135/ticket. Private half-bath is only available in deluxe compartments. Regular compartment has NO private bath and contains four berths.
3. There is no delay under most weather conditions. Chinese trains are run on time perfectly.
4. Passport photocopy is required to book a ticket.
5. Advanced ticket booking is required.
HIGH-SPEED BULLET TRAIN TO XIAN FROM BEIJING
Daily multiple times to transit between two big cities within 6 hours. See more on
bullet train schedule
.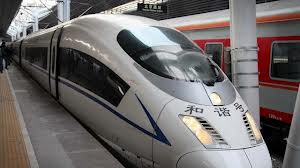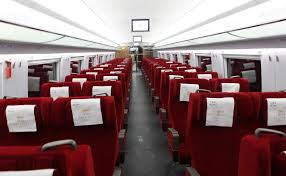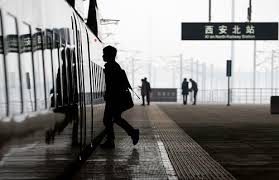 Signup for Xi'an Tour and see the famous Terra Cotta Warriors.