The Famous
Shanghai
French Concession

and Tour
The Shanghai French Concession was a foreign concession in Shanghai, China from 1849 until 1946, and it was progressively expanded in the late 19th and early 20th centuries. The concession came to an end in practice in 1943 when the Vichy French government signed it over to the pro-Japanese puppet government in Nanking. The area covered by the former French Concession was, for much of the 20th century, the premier residential and retail districts of Shanghai, and was also the center of Catholicism in Shanghai. Despite rampant re-development over the last few decades, the area retains a distinct character, and is a popular tourist destination.

Lokawei:
"Lu's Bay", an area named after a bend on the Zhaojiabang creek. The main police depot and prison of the French concession was located here. Today's Luwan District is named after this locality. Since the 1990s, this area has seen high volume residential developments.

Zikawei:
Now Xujiahui, "Xu's Confluence", an area named after the family of Xu Guangqi and the confluence of two local rivers. While Xujiahui was technically not part of the French Concession (lying immediately west of the boundary of the concession), it was the centre of Catholic Shanghai, featuring St Ignaitus Cathedral, the Observatory, the Library, and several colleges, all of which were French-dominated. Today, Xujiahui is a busy commercial district. Today's Xuhei District is named after this locality.

Avenue Joffre:
Now Central Huaihai Road, was a boulevarde stretching across the French Concession in an east-west direction. The road was renamed after Joseph Joffre in 1916, with the new name unveiled by the marshall himself in 1922. Avenue Joffre was a tram route. Its eastern section featured Shikumen residences. Its western part featured high-end residential developments, including stand-alone houses and apartment blocks. The central section was - and is - a popular shopping area, with many shops opened by the Russian community. The former Avenue Joffre remains a high-end retail district.

Avenue Petain:
Now Hengshan Road, was a major boulevarde linking Xujiahui with the centre of the French Concession. It represented the centre of the French Concession's high-end residential district, featuring a large number of mansions and expensive apartment buildings. Since the 1990s, some of the former houses were converted into bars and nightclubs, making Hengshan Road one of Shanghai's premier night entertainment districts.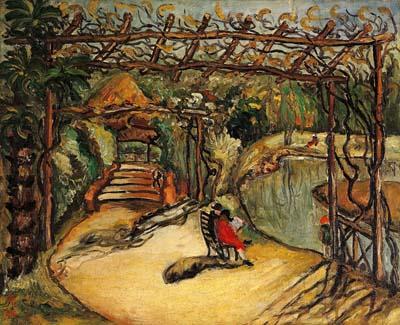 PAINT: The former French Park © Great Wall Adventure Club 2010
TOUR TO FRENCH CONCESSION

Shanghai Tour B (2-day, 2-night):
Expo China Pavilion, Yuyuan Garden/Financial Center Birdsview, Hengshen Bar Street & French Concession,
Xintiandi (New Horizon Blocks)


Click to learn details of this package... You'll see what those tourist attractions mean to you.

Back to Shanghai Tour Packages Page
CUSTOMIZE YOUR SHANGHAI TOUR