Beijing to Kunming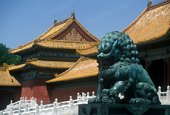 Forbidden City,
Beijing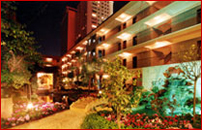 Kunming
Beijing to Kunming Two-Day Tour (By Flight)
Highlights:
•A lovely spring city, Kunming is a great vacation spot to unwind and relax form the hustle and bustle of Beijing

(B=breakfast, L=lunch, D=dinner)

Package Price

Price is based on the time of travel and number of customers. Please inquire through the form on the left side of the page, we'll quote the best price we can get. As this tour package involves domestic transfers, the package price will vary from time to time because of the changing airfares and hotel rates.
TOUR ITINERARY

Tour code:




P-BJKUNMING

Day 1 : Beijing-Kunming (L, D)

At about 5:30 am your tour guide and driver will meet you at your hotel and then drive you to the Beijing airport. From the airport you will make the flight to Kunming, which is about a 3.5hr flight. Kunming is the capital of southwest China's Yunnan province, a primarily agricultural province of 45 million. Kunming has a population of five million and is located in one of the world's most geographically, ethnically, biologically and linguistically diverse regions. Situated at 1,900 meters (6,233ft) above sea level and 25° north of the Equator it has a rather unique and pleasant climate for a Chinese city. Kunming is also well known as the Spring City because of its nice climate all year round, and this will make the golfing even more enjoyable.

Upon arrival at the Kunming arrival your English-speaking tour guide and driver will be there to meet you. After your pick-up we'll make the 1.5-2hr drive to the Stone Forest, one of China's most amazing natural attractions. Being one of the National Scenic Resorts in China, the Stone Forest Scenic Resort has a complete range of karst formations. Standing upright in the Stone Forest are innumerable cliffs and peaks, lofty and majestic, steep and precipitous, charming and enchanting. From afar, it really looks like a dense forest but as you walk closer, you will find "trees" are all slender stone pinnacles. The sight is vast covering some 350 kilometers. The Yi and Sani ethnic group who live there are hardworking and good at singing and dancing. Their folklore and culture are colorful and multifarious, backed up by a long history.

After our visit to the Stone Forest we'll drive back to the city center where you will be checked in to your 5-star hotel. The rest of the evening can be spent at your own leisure.
Day 2 : Kunming-Beijing (B, L)

After breakfast in the hotel you'll get a full city tour of Kunming. We'll start by taking a stroll along Lake Dian. Lake Dian is the largest lake in Yunnan and the sixth largest freshwater lake in China. The lake is famous of its charming scenery and numerous visitors come here every year. There are many leisure boats available for touring the lake. The lake is a pleasant destination for those who like to get away from the bustle of the city.

Just on the bank of Lake Dian is the Yunnan Ethnic Minorities Village. This minority village shows you various specialties such as architectural styles, colorful costumes, interesting marriage ceremonies, attractive festivals, wonderful dances and songs. Each ethnic group has its own unique custom. 25 ethnic minority groups live in this village.

Our last stop on your tour will be at the buildings and park of Daguanlou. Daguanlou is famous because of the long couplet on both sides of the gate. During the Qianlong years of the Qing Dynasty, Sun Ranweng, an ordinary scholar, wrote the long couplet of 180 characters, well known domestically and internationally. The whole building has four floors. The first floor designed with cross roads was paved with stones. The upper three floors are all wooden. The great and elegant style of this building preserved Chinese traditional architectural elements. It looks similar to Tiananmen in Beijing.

You'll then be taken to the Kunming airport for your flight back to Beijing. Upon arrival in Beijing you will be met by your guide and driver who will drive you back to your hotel.
Flight Information

Beijing-Kunming: CA1403 07:25-10:50 or MU2035 07:50-11:15

Kunming-Beijing: CA4173 17:20-20:35 or CZ3902 19:55-23:05