Zhengbeilou at Jiankou
Great Wall of China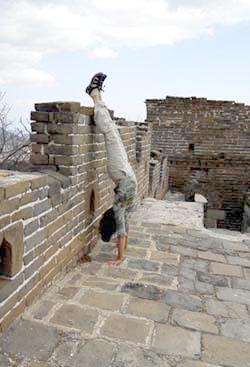 Jiankou Great Wall Photos

QUALITY VEHICLES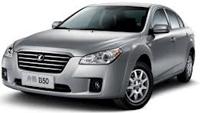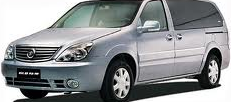 Zhengbeilou of Jiankou

and Great Wall Hiking Tour from Zhengbeilou

Zhengbeilou tower looks down on the rugged Jiankou section of the Wall to the west and toward Mutianyu in the east, making it a great spot for the amateur photographer. It is this panorama that adorns many postcards and advertisements of the Great Wall. Jiankou is an impressive part of the Wall, built with light-colored bricks that still manage to stand out against the trees threatening to overwhelm it. The wall makes a large L shaped loop around the small valley where the village of Xizhazi is located. At the south-western end is Zhengbeilou (ZhengBei Tower) and on the northern end is Jiuyanlou (9 Eye Tower). In between the other major features (from East at Zhengbei heading west and north) : the actual Jiankou or Arrow Notch, meaning the notch of the bow, where the wall dips sharply to a narrow notch between two hills; the Heavenly Ladder, a very narrow steep section of the Wall;

Where Even the Eagle Flies Upward, a section where the Wall is almost straight up a very steep peak; The Beijing Knot, where two sections of the Great Wall come together and finally after a long stretch the amazing 9 Eye Tower. In four seasons and in any weather, the Great Wall is impressive, but nothing can beat witnessing the sun rise and fall over the Great Wall on a clear day. The relentlessly-steep climb in order to reach Zhengbeilou will have you had puffing, as for the most part, it's the right balance of challenge and enjoyment.

Unfortunately, the Wall on the steep hilltops leading east toward the Zhengbeilou tower is impassable without rock-climbing equipment, and we do not advise you to go further. Technically, this area is "not open to the public". However, a nearby ticket booth selling 20-yuan tickets will ease your collective conscience. Be aware, if visiting during the winter, this is not the perfect season to hike and trek on a stone wall, perched on a mountain. However, since the views are crystal clear and the location deserted, the chill is just about worth suffering for. From Zhengbilou, your trek will take you on a narrow path on the Wall that's almost completely overgrown, over the Ox Horn, a steep and slippery mountainside route, to the Mutianyu Great Wall.
Great Wall Hiking at Jiankou