Jiuzhaigou Hotels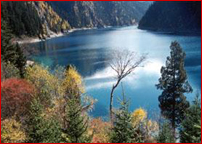 HOT Jiuzhaigou HOTELS for
Best Accommodations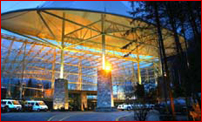 Photo: Jiuzhaigou Paradise Hotel






USD 101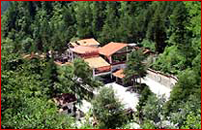 Photo: Jiuzhaigou Hotel





USD 32
Jiuzhaigou Discount Hotels, Hostels
Simply a fairyland.

All is blending in harmony with each other-a jewel set in the mountains.

Water is the spirit of Jiuzhaigou. Ancient Chinese legend has it that the goddess Semo accidentally smashed her mirror. Then the fragments fell down the mountain to form beautiful lakes, streams and waterfalls.

Location: This enchanted wonderland is located in the Min Shan mountain range at the north of Sichuan Province. Its name means nine Tibetan villages set in the valleys.
How about

+

?
Please consider our Jiuzhaigou sightseeing packages that include great accommodation and local tours.
| | | | |
| --- | --- | --- | --- |
| | Jiuzhai Paradise | | USD101 |
| | Sheraton Jiuzhaigou International Hotel | | USD92 |
| | Qian He Hotel | | USD44 |
| | Jiu Zhai Gou Grand Hotel | | USD92 |
| | Jiugong Hotel Jiuzhaigou County | | USD43 |
| | Jiuzhaigou Grand Hotel | | USD44 |
| | Heyeying Hotel | | USD44 |
| | Jiuzhai Hotel | | USD32 |