Beijing Private One-day Tour
The Commune by the Great Wall at Badaling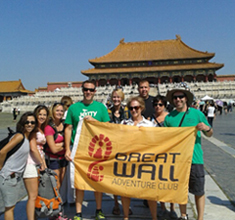 How much is this private tour?
(average per person)

| | |
| --- | --- |
| # of Head | USD |
| 1 | 253 |
| 2-3 | 137 |
| 4-5 | 119 |
| 6-9 | 103 |
| 10+ | 87 |
Kids under 3 are free;
15% for aged between 3 and 12.
Beijing One-day Private Tour
The Commune by The Great Wall and Badaling Section of The Great Wall
TOUR ITINERARY

Tour code:


GWA-BJ-107
THIS TOUR IS NOT AVAILABLE AT THIS TIME BECAUSE BADADLING IS NO LONGER OPEN IN THE EVENING.

We will pick you up from your hotel at 2:00pm and drive to the Commune by the Great Wall. The Commune by the Great Wall is one of China's most interesting avant-garde architectural projects. The Commune assembles the work of 12 established architects, mostly from Asia, who were given tracts of land near the Great Wall to build their dream homes. The homes are sometimes occupied by those who can afford the high daily rental fees, but cal also be toured. In 2005, Business Week hailed the Commune by the Great Wall as a "New Architectural Wonder of China". This is the perfect destination from the city center if you're craving a little country air. We will explore the Commune and afterward have a delicious dinner of different styles of Chinese cuisine.

After dinner, we will go for a nighttime visit to the Badaling section of the Great Wall. Badaling was the first section of the Great Wall to be opened to the public in 1957, and is therefore the best known among visitors. Badaling was the site of U.S. President's Richard Nixon's visit to the Great Wall on his historic trip to China, and is a popular choice for celebrities, foreign dignitaries and leaders (U.S.

President Obama visited Badaling in November of 2009). Badaling also offers incredible views of the wall winding and twisting along the hills. While Badaling gets its fair share of visitors during the day, it is much quieter at night, allowing you a more intimate Great Wall experience. The wall illuminated by light is a wonder to see while strolling along this iconic symbol of China. After walking along Badaling for a while, we will drive you directly back to your hotel.
Tour Inclusions:

1. Professional local guide & driver;
2. Private air-conditioned car or van for transportation;
3. Admission of the first gate.
Tour exclusions:

1. Tip of the guide
2. Personal costs

See other Beijing touring programs.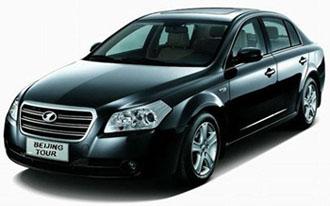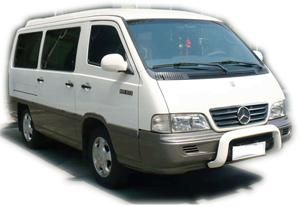 YOUR SAFETY IS IMPORTANT!
At the Great Wall Adventure Club, we only use new and luxury vehicles for your safety and comfortable journey!