Wuhan Hotels

Search for Wuhan hotels now
!
HOT Wuhan HOTELS for
Best Accommodatioins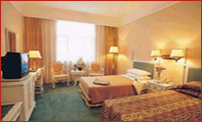 Zhongyuan International Hotel





USD39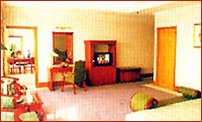 Wuhan White Rose Hotel





USD27



Wuhan Holiday Inn





USD50

Wuhan Super 8 Hotel




USD23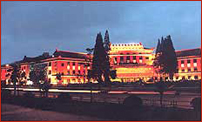 Wuhan Guobin Grand Hotel





USD35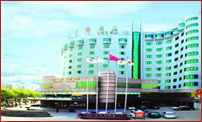 Wuhan Crown Hotel





USD39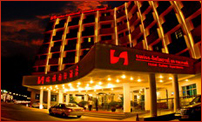 Swiss-bel Hotel On The Park





USD42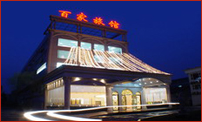 Wuhan Century Home Inn




USD18
Wuhan, Hubei Discount Hotels, Hostels

Great Wall Adventure Club (GWAC) has formed a partnership with China's largest online discount hotel reservation network eLong.com to offer 70% discount hotel rates of major hotels in China cities including Wuhan. eLong.com is the only Chinese online travel and hotel booking service listed on NASDAQ. GWAC hotel reservation service is handled by our Chinese travel consultants, so you always get personalized service to cater your trip!


| | | | |
| --- | --- | --- | --- |
| Best Western Wuhan | | | USD64 |
| Holiday Inn Riverside Hotel, Wuhan | | | USD50 |
| Guobin Grand Hotel | | | USD35 |
| Xuangong Hotel Wuhan | | | USD33 |
| Hubei Lijiang Hotel | | | USD27 |
| Xun Li Men Hotel | | | USD36 |
| Taihua Hotel | | | USD41 |
| HK-Macao Center Business Hotel | | | USD44 |
| Shangri-la Hotel,wuhan | | | USD84 |
| Asia Hotel Wuhan | | | USD48 |
| East Lake Hotel | | | USD57 |
| Marshal Palace Hotel | | | USD26 |
| Yangtze Hotel | | | USD47 |
| Ramada Plaza Tian Lu Hotel | | | USD61 |
| White Rose Hotel | | | USD27 |
| Wuhan Kingdom Hotel | | | USD39 |
| | | | |
| --- | --- | --- | --- |
| Holiday Inn Tian An Wuhan | | | USD48 |
| Gao Xiong Hotel | | | USD44 |
| Swiss-bel Hotel On The Park | | | USD37 |
| Sun Yee Hotel | | | USD23 |
| Wuhan Jianghan Hotel | | | USD45 |
| Marshal Palace Hotel | | | USD24 |
| New Oriental Empire Hotel | | | USD24 |
| ZhongDianCai Hotel | | | USD28 |
| Oriental Hotel | | | USD56 |
| Wuhan Novotel Xinhua Hotel | | | USD71 |
| Sanjiu ZhongHuan Hotel Wuhan | | | USD22 |
| Tianli Sunshine Hotel | | | USD23 |
| Lakeview Garden Hotel | | | USD46 |
| Best Western C-band Hotel | | | USD63 |
| East Lake Hotel | | | USD34 |
| Ying Hu Hotel | | | USD24 |
| | | | |
| --- | --- | --- | --- |
| Wesun Hotel | | | USD36 |
| Golden Sea Civil Aviation Hotel | | | USD36 |
| Zhongya Hotel | | | USD18 |
| Tian yuan commerce hotel | | | USD30 |
| Baofeng Hotel | | | USD28 |
| Hongyi Hotel Wuhan | | | USD54 |
| Sheng Bao Long Hotel | | | USD32 |
| Hubei Jiuye Plaza | | | USD22 |
| WUHAN GUANGXI HOTEL | | | USD29 |
| Century Home Lnn | | | USD20 |
| Changhai Hotel | | | USD38 |
| Haiyi Jinjiang Hotel | | | USD57 |
| Chu yuan Hotel | | | USD31 |
| Binhu Hotel | | | USD38 |
| Golden San Jiu Hotel | | | USD28 |
| Crown Hotel | | | USD36 |
| | | | |
| --- | --- | --- | --- |
| New Land Hotel | | | USD30 |
| Zhong Yuan International Hotel | | | USD39 |
| Wuhan Tianhe Airport Hotel | | | USD28 |
| Yinfeng Hotel | | | USD28 |
| Center for Academic Exchanges of ccnu | | | USD29 |
| Yangtse River Super 8 Hotel | | | USD23 |
| Qingjiang Hotel | | | USD20 |
| KMK Hotel | | | USD24 |
| Lotus lake resort | | | USD24 |