Urumqi Hotels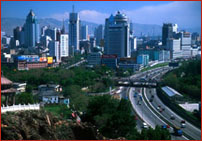 HOT Urumqi HOTELS:
Best Accommodation

Harvest Hotel Urumqi China
Luxury Hotels in Urumqi
Urumqi Romantic Hotels
Urumqi university international
centre hotel
Hotel Shangri-la, Urumqi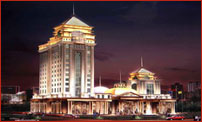 Photo: Royal International Urumqi






USD 59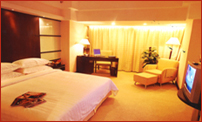 Photo: Yilite Urumqi





USD 41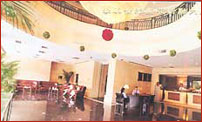 Photo: Xinrong Hotel




USD 35
Urumqi (Wulumuqi), Xinjiang Discount Hotels

Great Wall Adventure Club (GWAC) has formed a partnership with China's largest online discount hotel reservation network eLong.com to offer 70% discount hotel rates of major hotels in China cities including Urumqi. eLong.com is the only Chinese online travel and hotel booking service listed on NASDAQ. GWAC hotel reservation service is handled by our Chinese travel consultants, so you always get personalized service to cater your trip!


Get great deals for Urumqi hotels now!
How about

+

?
Please consider our Urumqi sightseeing packages that include great accommodation and local tours.


| | | | |
| --- | --- | --- | --- |
| Yindu Hotel Urumqi | | | USD85 |
| Hualing Grand Hotel | | | USD63 |
| Royal International Hotel | | | USD59 |
| Yilite Hotel | | | USD41 |
| Hong Fu Hotel | | | USD49 |
| Mirage Hotel | | | USD55 |
| Hoi Tak Hotel Xinjiang | | | USD58 |
| Orient Dynasty Hotel | | | USD39 |
| Snow Lotus Hotel | | | USD37 |
| Huiyuan Hotel Xinjiang | | | USD23 |
| Xinrong Hotel | | | USD35 |
| World Plaza Hotel | | | USD34 |
| Tarim Hotel Urumqi | | | USD46 |
| Hongxin Hotel | | | USD43 |