Kunming Hotels
Great
Kunming Hotel Deals

Best Accommodation Experience
Sakura Hotel Kunming
Expo Garden Hotel Kunming
Golden Springs Hotel Kunming
King World Hotel Kunming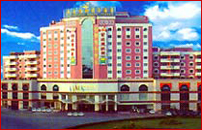 Photo: Mandarin Kunming Hotel





USD 39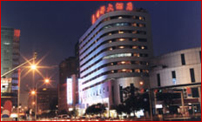 Photo: Mingdu Hotel




USD 19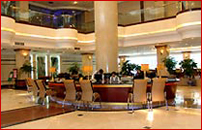 Photo: Golden Springs Hotel
Kunming




USD 27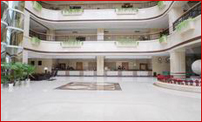 Photo: Guandu Kunming Hotel





USD 26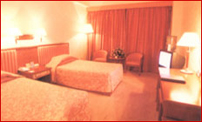 Photo: Guandu Kunming Hotel





USD 22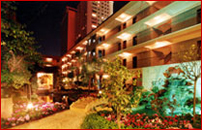 Photo: Spring City Inn



USD 13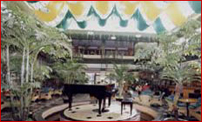 Photo: Camellia Hotel




USD 15
Kunming Discount Hotels, Hostels
Kunming, which is situated in central Yunnan and north of the Dianchi Basin, is skirted on three sides by mountains, with one side opening onto the Dianchi Lake. The city is nicknamed "Spring City" due to the fact that it is covered all the year round with the rich verdure of trees and plants. Endowed with a pleasant climate. Kunming is world-famous for its abundance of camellias, orchids, azaleas and Primula malacoides , which can be found in the Kunming Botanical Garden, where 4,000 varieties of tropical and subtropical plants grow profusely. Kunming is also a renowned historical and cultural city in southwest China.
Today's hot deals and more . . .Hotel prices change every day. Today's hotel prices can be lower than the numbers you see here. Please submit a form to ask for special details. We'll contact the hotels to find the best price for you within 12 hours.
How about

+

?
Please consider our Kunming sightseeing packages that include great accommodation and local tours.
| | | | |
| --- | --- | --- | --- |
| Horizon Hotel | | | USD49 |
| Bangke Hotel | | | USD70 |
| Kaiwah Plaza International Hotel | | | USD67 |
| Harbour Plaza Kunming | | | USD73 |
| Green Lake Hotel Kunming | | | USD83 |
| Green Land Hotel Kunming | | | USD58 |
| New Era Hotel | | | USD45 |
| Telecom International Hotel | | | USD44 |
| Weilong Hotel Kunming | | | USD40 |
| Sakura Hotel Kunming | | | USD44 |
| Xiqiao Hotel | | | USD45 |
| New Nanjiang Hotel | | | USD44 |
| Golden Dragon Hotel Kunming | | | USD44 |
| Tal Long Hong Rui Hotel | | | USD22 |
| Dianchi Garden Hotel SPA | | | USD45 |
| Yunnan Jinhua International Hotel (Kunming) | | | USD40 |
| | | | |
| --- | --- | --- | --- |
| Guandu Hotel | | | USD26 |
| Zhongyu Hotel | | | USD45 |
| Jintai Hotel Kunming | | | USD28 |
| Bestway Hotel Kunming | | | USD32 |
| Golden Spring Hotel Kunming (free airport pickup) | | | USD27 |
| Spring City Inn-Yunnan Machinery Hotel | | | USD13 |
| Palace Hotel Kunming | | | USD35 |
| Baoshan Hotel | | | USD27 |
| Mingdu Hotel | | | USD19 |
| Jinfeng Hotel Kunming | | | USD18 |
| Camellia Hotel | | | USD15 |