Harbin Hotels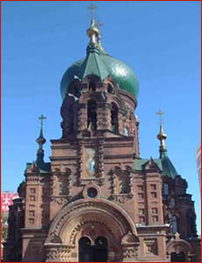 Search for Harbin hotels now !
HOT Harbin HOTELS
Best Accommodation
Sheraton Harbin Hotel
Harbin Ice Hotel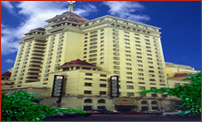 Photo: Romantic Hotel





USD30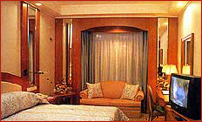 Photo: Shangri-la Hotel Harbin






USD93
Harbin (Haerbin) Discount Hotels, Hostels
Harbin (nicknamed "Ice City"), is famous for its spectacular winter activities. The Ice Lantern Festival in Zhaolin Park (name after a famous General Li Zhaolin) usually starts in January 5th and lasts till February. Fanciful ice sculptures are crafted in the shapes of animals, plants, buildings or legendary figures. At night the sculptures are illuminated from inside with colorful lights, turning the river-side park into a fantasy-land.

Great Wall Adventure Club (GWAC) has formed a partnership with China's largest online discount hotel reservation network eLong.com to offer 70% discount hotel rates of major hotels in China cities including Dalian. eLong.com is the only Chinese online travel and hotel booking service listed on NASDAQ.
| | | | |
| --- | --- | --- | --- |
| Sinoway Hotel | | | USD55 |
| Galaxy Hotel | | | USD44 |
| Tian Zhi Hotel | | | USD34 |
| Power Hotel | | | USD36 |
| Fortune Swiss-Belhotel Harbin | | | USD61 |
| Jin Gu Hotel | | | USD47 |
| Shangri-la Hotel Harbin | | | USD93 |
| Join Us Plaza | | | USD42 |
| Songhuajiang Gloria Inn | | | USD34 |
| Rong Fu Conifer Hotel | | | USD42 |
| Kunlun Hotel, Harbin | | | USD40 |
| Singapore Hotel | | | USD70 |
| Heilongjiang Jing Wei Plaza | | | USD22 |
| Huirong Mansion | | | USD29 |
| Yunma Hotel,Harbin | | | USD23 |
| Romantic Hotel | | | USD30 |
| | | | |
| --- | --- | --- | --- |
| Longda Ruiji Business Hotel Harbin | | | USD23 |
| Holiday Inn City Center Harbin | | | USD49 |
| Haerbin Friendship Palace Hotel | | | USD35 |
| Harbin Seagull Hotel | | | USD25 |
| Long Gong Hotel | | | USD28 |
| Harbin Flamingo Hotel | | | USD33 |
| Harbin Green Hotel | | | USD27 |
| Jiang Wan Club Hotel, Harbin | | | USD26 |
| Zheng Ming Jin Jiang Hotel | | | USD52 |
| Land Resource Plaza | | | USD29 |
| Gloria Plaza Hotel | | | USD57 |
| Zhucheng Hotel | | | USD32 |
| Star Hotel Harbin | | | USD26 |