Dalian Hotels
Search for Dalian hotels now !
HOT Dalian HOTELS
Best Accommodation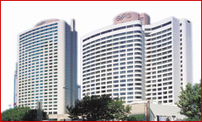 Photo: Furama Hotel Dalian






USD137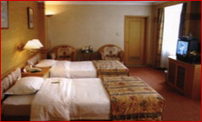 Photo: Golden Shine International Hotel





USD45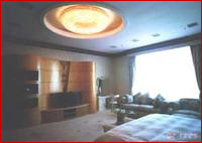 Photo: International Convention
Center and Resort Golden Pebble Beach, Dalian






USD93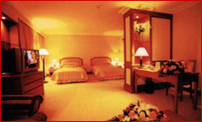 Photo: Zhongshan Parkwin Hotel Dalian





USD48
Dalian Discount Hotels
Dalian has become one of the most overseas-oriented cities of China. Dalian Bonded Area is the only one of its kind in Northeastern China established in May 1992. So far its developed area has reached 1.98 square kilometers and by the end of 2002 it has housed 3,000 or more enterprise.

Great Wall Adventure Club (GWAC) has formed a partnership with China's largest online discount hotel reservation network eLong.com to offer 70% discount hotel rates of major hotels in China cities including Dalian. eLong.com is the only Chinese online travel and hotel booking service listed on NASDAQ. GWAC hotel reservation service is handled by our Chinese travel consultants, so you always get personalized service to cater your needs!
How about

+

?
Please consider our Dalian sightseeing packages that include great accommodation and local tours.
Today's hot deals and more . . .
Hotel prices change every day. Today's hotel prices can be lower than the numbers you see here. Please submit a form to ask for special details. We'll contact the hotels to find the best price for you within 12 hours.

| | | | |
| --- | --- | --- | --- |
| Shangri-la, Dalian | | | USD124 |
| Furama Hotel, Dalian | | | USD137 |
| Hotel Oriental Palace | | | USD97 |
| Leewan Hotel | | | USD51 |
| Golden Shine International Hotel | | | USD45 |
| Merro Hotel | | | USD28 |
| Norinco Hotel Dalian | | | USD35 |
| Sun Moon Lake Hotel, Dalian | | | USD32 |
| Swissotel Hotel Dalian | | | USD103 |
| Furama Nan Shan Garden Hotel | | | USD35 |
| Best Western Premier Dalian Harbour View Hotel | | | USD88 |
| Dalian Regent Hotel | | | USD44 |
| Ramada Hotel, Dalian | | | USD51 |
| Gloria Plaza Hotel Dalian | | | USD39 |
| Bohai Pearl Hotel Dalian | | | USD39 |
| Dalian Beiliang Hotel | | | USD40 |
| | | | |
| --- | --- | --- | --- |
| Yu Sheng Yuan International Hotel | | | USD44 |
| Dalian Baoyue Hotel | | | USD22 |
| Dalian Weigela Park Hotel | | | USD36 |
| Zhong Xia Hotel | | | USD27 |
| Dalian Liangyun Hotel | | | USD52 |
| Sea Horizon Hotel, Dalian | | | USD61 |
| Xinghai Golf Hotel Dalian | | | USD64 |
| Delight Hotel Dalian | | | USD53 |
| Inn Fine Hotel, Dalian | | | USD42 |
| Central Plaza Hotel Dalian | | | USD48 |
| Guoxin Hotel, Dalian | | | USD39 |
| DaLian LeeWan Hotel | | | USD38 |
| Hua Ning Hotel | | | USD39 |
| Tian He Yu Hotel | | | USD29 |
| Dalian You Hao Hotel | | | USD23 |
| QinYuan Hotel | | | USD35 |
| | | | |
| --- | --- | --- | --- |
| International Convention Center and Resort Golden Pebble Beach, Dalian | | | USD93 |
| Dalian Internatioal Finance Conference Center | | | USD75 |
| Somerset Harbour Court Dalian | | | USD83 |
| Dalian International Airport Hotel | | | USD41 |
| Fortune Hotel | | | USD47 |
| Zhongshan Parkwin Hotel Dalian | | | USD48 |
| Golden Plaza Hotel Dalian | | | USD36 |
| Dalian Chenxi Super 8 Hotel | | | USD39 |
| Dalian Feng Yuan Hotel | | | USD33 |
| Grand Hotel Dalian | | | USD40 |
| Shunfa Hotel | | | USD34 |
| Dalian Sincere Apartments | | | USD35 |